In only a few short years, cannabis has emerged as one of the next big market disruptors. Today, as billions of dollars pour into the sector, investors are keen to take part in the anticipated marijuana boom. But before you add marijuana stocks to your portfolio, consider how the legality issues that surround this product may impact profits.
How do I buy cannabis stocks?
Choose a stock trading platform. If you're a beginner, our table below can help you choose.
Open your account. You'll need to provide your ID, bank account information and Social Security number.
Fund your account. Before you can start trading, you'll need to fund your account with a bank transfer.
Search for stocks. Use a stock screener to sort and filter stocks.
Submit your order. Once you've found a security you'd like to buy, indicate how many you'd like to purchase and submit your order.
Monitor your investments. Log in to your brokerage account to track the performance of your portfolio.
Our top pick for
Beginners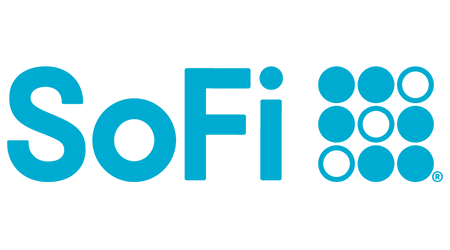 Our top pick for
Free trades
Our top pick for
Active traders
Client disclaimer: US Brokerage services through eToro USA Securities Inc, member of FINRA, SIPC. Crypto assets through eToro USA LLC.
What is cannabis?
Cannabis refers to plants Cannabis sativa, Cannabis indica and Cannabis ruderalis. This plant can be processed for a variety of purposes, from topical oils and food products to building materials — but it's popularly grown and consumed for its psychoactive properties.
Cannabis legalization is a divisive subject and the laws that govern its consumption vary by state. Some states, like Washington, Vermont and California, have legalized both recreational and medical marijuana consumption. Others, like Utah, Arizona and New York, only permit marijuana consumption for medical purposes. In many other states and under federal law, cannabis consumption is not permitted in any capacity.
Some in Congress are pushing to lift the federal prohibition during the current term, which would be a watershed moment for the industry.
Cannabis stocks are shares of any company that grows, harvests, sells, manufactures or distributes cannabis, including hemp.
Marijuana vs. hemp
Unlike marijuana, hemp is not a narcotic. While hemp and marijuana both come from the cannabis plant, hemp has a lower component of the psychoactive THC — typically less than 0.3% — which means it has no psychoactive effects.
Typically, hemp is used in food products, building materials and textiles. Marijuana, on the other hand, is primarily used for medicinal and recreational purposes.
Cannabis stocks
Cannabis stocks can be purchased directly from US exchanges. If you're interested in international cannabis stocks, you'll need a brokerage account that offers access to global or over-the-counter stocks. Select a company to learn more about what they do and how their stock performs, including market capitalization, the price-to-earnings (P/E) ratio, price/earnings-to-growth (PEG) ratio and dividend yield. While this list includes a selection of the most well-known and popular stocks, it doesn't include every stock available.
What ETFs track the cannabis category?
ETFs contain a bundle of stocks, usually hundreds, and these often track an index of stocks. There are a handful of cannabis ETFs listed in the US.
AdvisorShares Pure Cannabis ETF (YOLO)
Cambria Cannabis ETF (TOKE)
ETFMG Alternative Harvest (MJ)
Horizons Marijuana Life Sciences (OTC:HMLSF or TSX:HMMJ)
The Cannabis ETF (THCX)
Why invest in cannabis stocks?
Despite its lack of legality in numerous states, cannabis is a popular product. And state-level government is becoming more open to its use.
Medical marijuana was first legalized in California in 1996. And in 2012, Colorado and Washington became the first states to legalize the plant's recreational use. Today, recreational marijuana is legal in 11 states and medical marijuana is permitted in 33 states.
As more states become accepting of medical and recreational marijuana use, the cannabis market grows. And as the cannabis market grows, so do sales, profits and company valuations.
The shift in attitude towards cannabis isn't limited to the US. In 2018, Canada legalized recreational marijuana use across the country. And other international governments are reassessing their cannabis laws too, potentially paving the way for an explosion of new businesses.
Statista reports that in 2018, the global cannabis sector was worth $13.8 billion. By 2025, it predicts the sector will swell to $43 billion. The cannabis market is one poised for growth — and for investors, growth means profit.
Risks of investing in cannabis
Positive growth projections aside, cannabis may not be a practical addition to your portfolio. And that's because this sector is riddled with risks — many of which stem from the legality issues that surround the product.
As laws that surround the legalization of recreational marijuana continue to shift, investors must be wary about how high tax rates could impact the market. Tax rates have the potential to cripple cannabis providers in states that allow recreational marijuana because of how high consumers are taxed.
For example, in California consumers are taxed close to 45% for recreational cannabis. With taxes that high, it's little wonder that Golden State consumers turn to the black market to purchase their product, leaving cannabis providers high and dry.
Financing for cannabis companies is also a concern, as cannabis companies are seen as high-risk merchants in the eyes of many financial institutions. As a result, many of these banks aren't willing to provide essential banking services and funding must be found elsewhere. One way cannabis companies can raise funds is to issue common stock, but this dilutes the holdings of existing investors.
Overall, the cannabis market seems to be gaining traction. And for investors that can tolerate risk, this is an exciting prospect. But ultimately, the variables that factor into the profitability of this market are constantly in flux — and this sort of instability can lead to price volatility.
Market projections for Cannabis stocks
The global cannabis market as a whole is expected to grow and it may gain significant traction in the U.S., where its legality remains contended at the federal level. The market value of the cannabis industry in the U.S. is projected to climb to $30 billion annually by 2025, according to New Frontier Data.
More U.S. states have aimed at relaxing laws around its usage. New Jersey, Arizona, Montana and South Dakota in December 2020 approved ballot measures to legalize recreational use of marijuana. However, marijuana stocks fell following this news as federal elections remained in question. The MORE Act which would decriminalize marijuana at the federal level passed the House in December 2020. But its future is foggy. So it's important to carefully analyze cannabis stocks to find where the potential long-term winners may be.
Compare trading platforms
Before you can buy cannabis stocks or ETFs, you'll need to open a brokerage account. Explore your platform options below.
*Signup bonus information updated weekly.
Marijuana products
While smoking weed is perhaps the most well-known use of cannabis, there are many types of businesses that are positioned to benefit from the growing sector. As more cannabis products are given the green light, we'll see the market continue to expand. The legalization of many of these products is new and in some cases, still underway:
Medicinal products. Medicinal cannabis is used for the treatment of cancer pain, epilepsy, palliative care, chemotherapy nausea, neuropathic pain, anorexia and neurological conditions. Cannabidiol, also known as CBD, is a derivative of the marijuana plant that's become increasingly popular for medical uses in recent years.
Research. The scientific study of marijuana has accelerated in recent years with the discovery of many other beneficial compounds besides the psychoactive THC.
Recreational use. Marijuana as a recreational drug is still illegal or restricted in many states. That said, legalization of both recreational and medical marijuana continues to roll out across the US. The plant is consumed to achieve feelings of relaxation or euphoria, but negative side effects have been reported, including headache, dizziness, nausea, delusions and hallucinations. Long-term use of the substance may cause cannabinoid hyperemesis syndrome (CHS).
Food products. Hemp is used as an ingredient in a range of products, including cooking oils, snacks, protein powder, cooking flour and more. The sale of food products made from hemp seeds was authorized under the Agriculture Improvement Act of 2018.
Building materials. Hemp is used in insulation and building construction materials under several names, including hempcrete, hemp masonry and hemplime.
Clothing. Hemp is broadly recognized as one of the most sustainable materials available in the manufacture of clothing.
Beauty products. Hemp is commonly used in various health and beauty products, such as moisturizers, lip balm, makeup and skin oils.
Disclaimer: The value of any investment can go up or down depending on news, trends and market conditions. We are not investment advisers, so do your own due diligence to understand the risks before you invest.
Bottom line
The legal cannabis sector is positioned to grow in the coming years and there are a number of ways to invest. But keep in mind that past performance is not a guarantee of profit and all investments come with inherent risks.
Explore your investment options across trading platforms and commodities before you buy.
Frequently asked questions