Finder is committed to editorial independence. While we receive compensation when you click links to partners, they do not influence our opinions or reviews. Learn how we make money.
When's the best time to buy a car?
Time your next car purchase to get the most savings.
You might be ready to buy your new car right now, but when is the best time to buy a car? To save the most you might want to time your purchase to take advantage of discounts. Even waiting for the beginning of the week might get you a better deal.
Best times to buy a new car
Test drive a car near you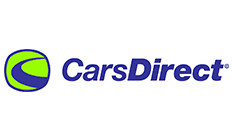 Want to test drive a Tesla? Get connected with dealerships in your area that offer upfront pricing.
Compare car loans from top providers
What kinds of discounts can I expect?
Once you know the right time to buy, it's important to know what sort of discounts and deals you can expect.
Cash back rebates. Cash back typically applies to the purchase price of the car you're looking to buy, and not all models offer the same deal. You'll have to research rebates separately, but it's a good way to lower the overall cost of your next car.
Financing incentives. If you have excellent credit, you may qualify for interest rates between 0% to 5%. These rates are often advertised to get people through the door, so unless you know you have the credit, don't expect to receive this good of a deal.
Special buyer discounts. Recent college grad? Military personnel? First-time car buyer? There's a strong chance you'll be able to get a discount from the dealer or manufacturer.
Leasing programs. Many manufacturers encourage buyers to lease by advertising low monthly payments. These can be beneficial for people who want to have the newest car every few years, and if you catch a dealer at the right time, you may be able to negotiate the price down even lower.
Keep in mind that many of the special discounts listed here are for new car buyers. This shouldn't stop you from shopping for a used car and negotiating a good deal, but most rebates and low financing will only be given to buyers looking to purchase new.
How else can I save?
Timing your next purchase isn't the only way you can save on your car loan. You might also want to:
Consider a used car. Used cars are typically cheaper than new cars and come with the added benefit depreciating less over time.
Consider a certified preowned car (CPO). Want a new car? CPO programs allow you to buy a used car that the manufacturer has updated with features that would come with a newer model.
Trade in your car. If you already have a car, trading in your old vehicle can knock hundreds or thousands of dollars off your new car price.
Consider a midlevel model. While high-end models might come with more features, consider whether you're willing to pay that price difference for something that might not affect your driving experience.
Shop around. Comparing cars from different types of sellers as well as financing offers can help you save on the total cost of your car. You'll know what kinds of rates and terms you're eligible for and might find something better than what your lender is offering.
Bottom line
There are a lot of considerations that come into play when you're deciding whether to buy a car. Now you don't have to worry about when to buy. Just be sure to compare your car loan options before hitting the dealership to help you find the best deal possible.
Frequently asked questions
Image source: Shutterstock