Finder is committed to editorial independence. While we receive compensation when you click links to partners, they do not influence our content.
Best banks for online banking
The best online banks help you stay on top of your financial goals.
Best for online savings: Synchrony High Yield Savings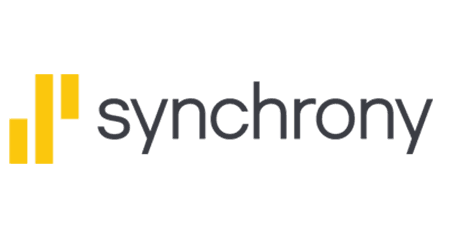 Free ATM card
Earn customer rewards
Monthly fee: None
Go to site
Online banking is a quick, easy and convenient way to manage your everyday finances. But how do you find an online bank that works for your needs? Explore our guide to online banking and uncover the best online banks of 2020.
What's changed in 2020?
For 2020, we added a list of the best online banks across various categories, including checking accounts, savings, small businesses, minimal fees and more.
6 best online banks
| Bank | Best for… | Recommended account | More info |
| --- | --- | --- | --- |
| Synchrony | Savings | Synchrony High Yield Savings | Go to site |
| Discover | Minimal fees | Discover Online Savings Account | Go to site |
| Capital One | Checking accounts | Capital One 360 Checking | Read review |
| TIAA Bank | Small businesses | TIAA Bank Small Business Checking | Read review |
| Marcus by Goldman Sachs | High interest rates | Marcus by Goldman Sachs Online Savings | Read review |
| Ally | Online banking overall | Ally Bank Interest Checking | Read review |
A closer look at the top online banks
Synchrony
Best for savings
Synchrony is an online-only bank offering competitive interest rates and unique perks like identity theft resolution services and travel discounts.
Pros
Strong APY. Earn 0.55% APY on your total balance with a High Yield Savings account.
Optional ATM card. Synchrony High Yield Savings account comes with an ATM card so you can withdraw cash from anywhere. If you use an out-of-network ATM, Synchrony reimburses up to $5 a month in fees.
Synchrony Perks program. As a Synchrony customer, you enjoy no monthly fees and special access to perks such as identity theft resolution services, discounts and more.
Cons
Difficult cash deposits. To deposit cash, you'll need to get a money order and mail it to Synchrony.
Limited customer service. While most online banks have customer service hours on the weekends, Synchrony is only available on weekdays from 7 a.m. to midnight ET.
Discover
Best for minimal fees
Discover is the biggest online-only bank in the country. We've crowned it best online bank for minimal fees for one good reason — customers never pay fees for monthly maintenance, insufficient funds, expedited check or debit card deliveries, stop payment orders and more.
Pros
Special rewards. Checking account holders earn 1% cash back on up to $3,000 in eligible purchases each month.
Large ATM network. Discover is part of the Allpoint and MoneyPass networks, which gives you free access to over 60,000 ATMs nationwide.
Competitive APYs. Across the board, Discover has competitive APYs that consistently rank among the top in the industry.
Cons
Small line of products. You won't find a lot of variety at Discover. The bank only offers one checking, one savings and one money market account. Plus, a small selection of CDs.
Difficult cash deposits. Discover has one branch located in Greenwood, Delaware. If you live outside of this area, you won't be able to deposit cash.
Capital One
Best for checking accounts
Capital One has a saving suite of online banking tools that allow you to pay bills online, make peer-to-peer transfers, mobile deposit checks, manage transactions and set up an Automatic Savings Plan for all your financial goals.
Pros
Earns interest. With a Capital One checking account, you'll earn 0.1% on your total account balance.
No monthly fees. All of Capital One's checking accounts are free of monthly fees and can be opened with as little as $0.
Complimentary credit monitoring. Enroll in CreditWise and get the inside scoop on your credit score and how to improve it.
Cons
No 24/7 support. Some online banks offer 24/7 support via phone and chat, but Capital One's support window is daily from 8 a.m. to 8 p.m.
Miscellaneous fees. The checking accounts are low on fees, but expect to pay $20 for overnight check deliveries, $25 for overnight card replacements and $25 for stop payment requests. Plus, you'll pay a $9 fee if a check bounces due to insufficient funds — even with overdraft protection.
Only two accounts. Capital One aims for quality over quantity by only offering two personal checking accounts: one for adults and one for teens.
TIAA Bank
Best for small businesses
TIAA Bank has a wide range of business bank accounts for commercial, nonprofit and small business use. The online banking platform goes way beyond simple cash management by giving you the tools and resources you need to stay organized.
Pros
Large ATM network. Use your business debit or ATM card to withdraw cash at over 80,000 ATMs in the Allpoint and MoneyPass networks for free.
Minimal fees. Some business accounts are completely are free of monthly fees while you can avoid others by meeting certain balance requirements.
Earns interest. Unlike other business checking accounts, most of TIAA Bank's accounts reward you with interest.
Cons
High opening deposits. You'll need at least $1,500 to open a TIAA Bank business account.
Limited free transactions. Similar to other business accounts, there's a cap on how many free transactions come with each account. If you go over that limit, you'll pay a fee.
Marcus by Goldman Sachs
Best for high interest rates
Marcus by Goldman Sachs is the online-only banking arm of Goldman Sachs. Its online banking platform emphasizes security and simplicity. Plus, all accounts have consistently high APYs and minimal fees.
Pros
Competitive interest rates. Enjoy a 0.5% APY on its high-yield online savings account and up to 0.6% APY on Marcus by Goldman Sachs CDs.
Security. This bank's mobile app and online banking platform come with multi-factor authentication, SSL encryption, firewalls and more to help keep your money safe.
Daily customer service. Get help seven days a week by phone or live chat.
Cons
No ATM access. None of Marcus by Goldman Sachs' accounts come with an ATM card, so you'll have to transfer money to an external account before you can withdraw it.
No checking accounts. You won't find any checking accounts here, so it may not be a good option if you're wanting to keep all your banking under one roof.
Ally
Best overall
Ally takes the cake as best overall bank and best online bank for customer service thanks to its 24/7 phone and live chat support, transparent fees, easy account minimums and competitive APYs. You'll find a wide range of products here, including checking, savings and CDs.
Pros
All accounts earn interest. No matter what account you open with Ally, you'll earn a competitive interest rate on your total balance.
Minimal fees. Ally prides itself on transparency with its "Straight Talk Product Guide". Every account is free of monthly fees, minimum deposit requirements and incoming wire fees.
Free security software. Ally keeps your money safe by giving every customer free security software and an online security guarantee.
Cons
No business accounts. Ally doesn't offer any bank accounts for business owners.
Limited access. As with most online banks, Ally doesn't accept cash deposits and its savings account doesn't come with an ATM card, which may limit your ability to quickly access funds in your account.
How to choose the best online bank for you
When shopping around for the best online bank account, weigh factors like:
The website. Is it easy to navigate the bank's website? Look out for speed, accuracy and convenience. After all, you'll spend a good bit of your time managing your account online.
Range of products. Most people want to keep all their bank accounts under one roof so they're easier to manage. If that's you, explore the bank's complete product line to see if there are multiple accounts that suit your needs.
Security and protection. Your bank should publish its security measures online, letting you know how it protects your sensitive information from hackers and phishing. Review this information to make sure your funds are guaranteed against cybercrime.
Range of features. The top banks allow you to check your balances, pay off bills and sign up for autopay, among other perks.
Financial literacy tools. Many banks offer general information and tools that can help you manage your finances, maximize your savings and budget for the future.
Customer service. A good online banking platform should offer phone support or live chat during business hours. Some even offer it 24/7.
Alternatives to online banks
If you're thinking online banks aren't for you, here are some alternatives to explore:
Prepaid cards. Prepaid cards work like debit cards, allowing you to make purchases and withdraw cash at an ATM. But unlike debit cards, you can't overdraft with prepaid cards, making them a good option if you need to build good spending habits.
Digital banks. Unlike online banks, digital banks utilize new technology to create innovative banking solutions. A digital bank account can sync with your budget, analyze your spending habits and help you save automatically.
Mobile banking. Want to do all your banking without ever having to log in to your computer? There are several banks that have feature-rich mobile apps that help you manage your finances from anywhere in the world.
How does online banking work?
Online banking lets you manage your finances and transact your business through a bank's website or mobile app. Instead of visiting your nearest branch, you can sign in to your online account to pay your bills, make a deposit or transfer, check your balance and more.
It usually takes less than 10 minutes to apply for online banking. The credentials you use to log in to your online banking account typically won't be the same as your bank details for security purposes.
The Big Four brands its online banking according to platform:
| Financial institution | Online banking | | Mobile banking |
| --- | --- | --- | --- |
| Bank of America | Bank of America Online Banking | | Bank of America Mobile Banking |
| Chase | Chase Online Banking | | Chase Mobile |
| Citibank | Citi Online Banking | | Citi Mobile |
| Wells Fargo | Wells Fargo Online | | Wells Fargo Mobile |
The right online banking platform allows you to:
Transfer money by email, social media, text message, mobile banking and more.
Check your account balance and access your transaction history.
Find the nearest ATM in your bank's network.
Research products and services to buy or upgrade.
Use currency converters, home loan repayment calculators, stock trading calculators and other tools.
Manage investments and trade stocks.
Pay for goods and services with a mobile wallet.
Deposit checks and pay bills.
How to open an online bank account
Opening a bank account online is becoming the new norm — and it's easier than ever. Here's how you do it:
Once you've chosen the best online bank for you, follow the prompts on the provider's website to start the application process. You'll usually see buttons that say "Apply Now" or "Open Online."
Enter your personal information, including your Social Security number and government-issued photo ID number.
Fund your account by making your initial deposit.
Once you've opened your account, you can set up a username and password through the bank's website. Then, you can log in to monitor your balances, move money across accounts and set up features like autopay.
How do I register for online banking?
To sign up for online banking, you'll need to visit your bank's website or a branch with:
Your debit card or bank account number.
Your Social Security or tax ID.
Your phone number or email address.
How do I register for mobile and tablet banking?
After you've set up online banking on your desktop, download your bank's app and follow the directions. If your phone allows it, you might be able to connect your debit or credit card to Apple Pay, Google Pay or other digital wallets.
Should I choose an account based on its online banking system?
If you live your life through your smartphone, mobile banking could be the deal breaker between competing bank accounts. Some banks offer more advanced online banking capabilities than others, like mobile check deposits and statements that integrate with your existing accounting software.
Remember to compare fees and features on mobile banking apps. You may find that more expensive bank accounts offer more helpful online banking services.
Back to top
How do I access money in an online bank account?
While most online bank accounts don't accept cash deposits, there are still several ways to access your money:
ATMs. Most online banks have nationwide ATM networks and offer ATM reimbursements when withdraw cash from an out-of-network ATM.
Direct deposits. Receive your paycheck or government benefits directly into your online bank account.
Mobile check deposits. Most mobile apps let you e-deposit checks with a few clicks of a button.
Cash back at retailers. If your account comes with a debit card, you can request cash back when you check out at a grocery store or major retailer.
Transfers. Move money to another bank account or initiate a wire transfer or peer-to-peer transfer.
What are the pros and cons of online banking?
Online banks have several pros and cons compared to traditional banks:
Pros
Lower fees. Online banks have lower overhead than traditional banks, so they're able to pass those savings onto you in the form of lower fees .
Higher interest rates. APYs from online banks can top 1% or higher while most APYs from traditional banks hover around the national average, which is 0.06%.
Easy to set up. It takes a few minutes to apply for an online account, compared to traditional banks that may require you to visit a branch.
Larger ATM networks. Online banks typically have large ATM networks spread across the nation. Some even offer ATM rebates for when you need to use an out-of-network machine.
Cons
Not all online banks are equal. Some online banks offer more sophisticated services through their mobile banking platforms, while others allow the basics only.
At mercy of technology glitches. Although uncommon, a blip in service can prevent you from accessing your money until the problem's resolved.
No branch access. Unlike traditional banks, you can't visit your local branch to deposit cash when you need to. However, some online banks accept cash deposits at ATMs.
Back to top
Popular brands that offer online banking
Is online banking safe?
Online banking isn't 100% risk-free, but most banks use industry-standard security measures to keep your information safe. Before you bank online, make sure the financial institution you choose is FDIC or NCUA-insured. That way you get your money back if the bank fails. Next, read through the bank's security policy to see which measures it has in place to protect your account.
How to protect your account
With the rise of the Internet, banks have kept up with comprehensive security and encryption to protect your personal and financial information. Still, you can take measures to keep your online banking safe from financial predators.
Find a secure network. Avoid public Wi-Fi or hot spots when accessing your account. Hackers are known to intercept account info and passwords on these unsecured networks.
Choose a strong password. Use a unique mix of lower- and uppercase letters, symbols and numbers that you'll remember. And don't share your log in details with anybody else.
Review your statements. By regularly reviewing your transactions, you'll more easily spot unauthorized charges or unnecessary fees.
What's the difference between digital and online banks?
Many people use the terms "digital bank" and "online bank" interchangeably, but they're not the same thing. Online banks closely mimic traditional banks and are often built with the same infrastructure. But digital banks use new technology to create out-of-the-box banking solutions to help you better manage your money.
Compare online banks
Use the table to compare and sort online bank accounts by APY, minimum balance, features and more.
Bottom line
Online banking can streamline your ability to manage your finances without stepping foot in a bank. But the features and benefits you'll find online depend on the bank or other financial institution you choose to do business with. As always, compare several accounts at different banks to find one that has the online banking features you need.
Frequently asked questions
Picture: Shutterstock
More guides on Finder