Finder is committed to editorial independence. While we receive compensation when you click links to partners, they do not influence our opinions or reviews. Learn how we make money.
Navy Federal Credit Union banking products: Savings, Checking, and CDs
This credit union offers daily dividends and fee-free accounts to service members and their families.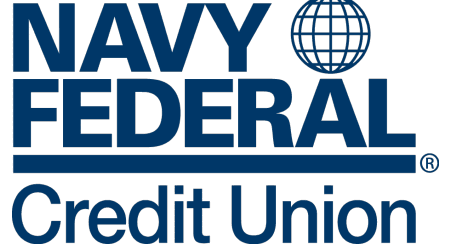 An extensive product suite and account dividends help distinguish NNavy Federal Credit Union's offerings. But eligibility is limited to military service members and its branch network is only available in some states.
Am I eligible?
Navy Federal Credit Union is open to members of the armed forces, Department of Defense and the National Guard and their families.
What banking products does Navy Federal Credit Union
Navy Federal Credit Union offers a wide range of bank accounts for individuals and businesses alike.
Consumer banking
Business banking
How does Navy Federal Credit Union compare with other banks?
Navy Federal Credit Union has an impressive list of over 29 banking products. But there are still some things to watch out for.
Checking accounts
Pros
No monthly fees. Almost all of Navy Federal's personal checking accounts offer free ATMs and charge no monthly maintenance fees.
No minimum balance requirements for most accounts. The only checking account that has a minimum balance requirement is the Flagship Checking, which is Navy Federal Credit Union top-tiered account.
Interest-bearing accounts. The Flagship Checking account earns 0.35% to 0.45% APY depending on your account balance while the other accounts earn 0.05% APY.
Cons
Overdraft fees. If you overdraw on your account, you'll pay a $20 fee unless your savings account is linked to your checking account. In this case, Navy Federal Credit Union will transfer money to cover the difference for free.
Inactivity fee. You'll pay a $3 fee each quarter if your checking account is dormant for more than 12 months and you have less than $50 in your account.
Monthly fee for Flagship Checking. You'll pay a $10 fee if your account balance dips below $1,500.
Savings accounts
Pros
Low opening deposits. You can open most savings accounts with $5.
Several account options. Navy Federal Credit Union offers five different savings account options ranging from basic accounts to education savings accounts.
Cons
Low APYs. The Share Savings account is mandatory for all credit union members and earns a low 0.25% APY.
High minimum balance for high APY. The Jumbo Money Market Savings Account has the highest APY at 1.35%, but it requires a $250,000 minimum balance to earn this rate.
No ATM card. Navy Federal Credit Union savings accounts don't come with an ATM card. But you can access your money with a debit card if you have a linked checking account.
CDs
Pros
Flexible terms. Navy Federal Credit Union CD terms range from three months to seven years.
Strong APYs. All of Navy Federal Credit Union's CD rates are competitive. The lowest rate you'll earn is 1.1% for a three-month CD.
Three-year variable rate CD. With this CD, your rate automatically increases on your 12 and 24-month anniversary.
Cons
Varying minimum deposits. You'll need anywhere from $5 to $100,000 to open an account, depending on which CD you choose and what APY you want to earn.
Early withdrawal penalty. Expect to pay a penalty equal to 90 days to 365 days if you access your money before it matures.
Overall banking
Pros
Comprehensive selection. From money market accounts to personal loans, Navy Federal's product suite is substantial.
Earns dividends. Since Navy Federal is a member-owned credit union and many of its financial products earn daily dividends.
Mobile banking. Bank on the go with Navy Federal's free mobile app for Apple, Android and Kindle Fire devices.
Membership perks. As a member of this credit union, you'll get access to special discounts from Geico, Enterprise, Herz, RealtyPlus and more. Plus, you can earn wards when you shop at select retailers.
Cons
Limited eligibility. Navy Federal Credit Union's products are restricted to US military service members, veterans, Department of Defense civilians and their families.
Poor online reviews. Navy Federal is not accredited, has a Trustpilot TrustScore of 2.6 out of 5 and a Better Business Bureau rating of 1 out of 5 stars based on 61 customer reviews.
Limited branch network. Navy Federal's branch network doesn't include Arkansas, Idaho, Indiana, Iowa, Maine, Massachusetts, Michigan, Minnesota, Montana, New Hampshire, North Dakota, Oregon, South Dakota, Utah, Vermont, West Virginia or Wisconsin.
Improper debt collection. In 2016, Navy Federal Credit Union was ordered by the Consumer Financial Protection Bureau to pay $28.5 million for debt collection misconduct, including making false threats and restricting account access for its members.
Navy Federal Credit Union customer service
Connect with Navy Federal in one of five ways:
Phone. Access member and account service 24/7 by calling 888-842-6328.
Mail. Send a query by mail to Navy Federal, PO Box 3000, Merrifield, VA, 22119-3000.
Live chat. Chat with a Navy Federal rep in real time, Monday through Saturday from 8:00 a.m. to 9:00 p.m. and Sundays from 10:00 a.m. to 6:00 p.m., EST.
In person. Visit your local Navy Federal Credit Union branch.
Social media. Raise a question or share feedback with Navy Federal on Facebook or Twitter.
Compare Navy Federal Credit Union to the competition
If you're looking for a financial institution that doesn't have membership requirements, consider these top-rated banks:
Bottom line
Navy Federal Credit Union has a comprehensive suite of consumer and business banking products to choose from with accounts that pay dividends and round-the-clock customer support. But its eligibility is limited to military service members and its online reputation isn't favorable.
Review your account options with additional providers to find an institution that meets your financial needs.
Frequently asked questions
Read more on this topic