Finder is committed to editorial independence. While we receive compensation when you click links to partners, they do not influence our opinions or reviews. Learn how we make money.
7 tips to avoid getting rejected for a personal loan
How you can increase your chances of approval.
Editor's choice: Credible Personal Loans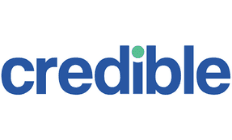 Wide range of loan amounts
Positive customer reviews
Get funds in just 1 business day
See your rate
Meeting a lender's basic requirements like credit score and income cutoffs are key to getting approved for a loan. But taking steps like limiting the number of loan applications and double-checking your information can also help your chances of ending up in the yes pile.
Just keep in mind that no application is guaranteed to get approved — even if you're preapproved.
7 ways to increase your chances of being approved for a personal loan
The best defense against personal loan rejection is to know what it takes to be approved by a lender. These seven tips should help increase your chances of getting that approval notice.
1. Check the credit requirement
Your credit is one of the main factors lenders consider when you apply for a loan, especially an unsecured personal loan. Each has its own minimum you must meet in order to qualify.
Not every lender requires excellent credit. But even if you have strong credit, if you don't meet the lender's requirement you will likely be rejected outright. If you're unsure your credit score or history qualifies, ask the lender before you apply.
2. Check the minimum income requirement
Many lenders also have a minimum income requirement. This may not be listed on the lender's website, so you could have to do some digging — either by calling the lender directly or browsing one of our review pages.
Like your credit, this is one of the things many lenders consider necessary. After all, if you don't have the income to pay back your loan, you can't afford to borrow.
3. Meet the employment requirement
Lenders generally consider income of various sources, but not always. Sometimes freelance work, benefits or child support payments won't cut it.
A lender may require you to have been employed by a company for a certain number or years, or that you receive your income through direct deposit.
4. Have sufficient collateral
Some loans — especially those from banks — require you to provide collateral in order to borrow. This can take the form of a piece of property, or it can simply be a source of liquid money that your lender can use in case you default.
You risk losing collateral if you default. But it lowers the risk the lender faces and can help you qualify or get better rates and terms.
5. Limit your outstanding debt
Your debt-to-income (DTI) ratio, like your income, is a measure of how much you can afford to borrow. It not only shows lenders that you can pay your loan each month, but also that you're responsible with your money.
A high DTI indicates that you're using too much of your money paying off other loans. You might want to pay off some of your debts first if your DTI is over 43%.
6. Ensure your loan purpose is allowed
Although personal loans are open and can be used for a number of things, not every lender allows your loan to be used for just anything. For example, you may not be able to use your loan funds for secondary education expenses or your business. Check with your lender to make sure you can apply your funds to whatever you need.
7. Verify your details
Before you hit submit, double-check your application. Missing even small details could result in a rejection. If a lender can't verify your details, it won't be able to offer you a loan.
Compare personal loans
Factors to consider when applying for a personal loan
Limit your applications. When you apply for a loan, the application is counted as an inquiry on your credit report. Too many inquiries can negatively affect your credit score, which could result in your next application being rejected.
Keep your credit report clean. Pay your debts on time and avoid defaulting on your loans. The more you show you're a reliable borrower, the more likely you'll be to get a loan.
Check your credit report. You should monitor your credit report to make sure everything is up to date and accurate. If there are any inconsistencies, report them to the credit bureau you ordered your report from and wait to apply until problem areas are fixed.
6 top reasons lenders reject personal loans
Bad credit history. If you've made multiple late payments, defaulted on a loan or been in bankruptcy, a lender is unlikely to approve your loan application. Check your credit score to see what kind of problems are listed on your report.
Insufficient income. A lender won't approve your application if you can't afford the monthly payments that come with borrowing a loan.
Your loan purpose. Lenders are more likely to approve loans for debt consolidation or home improvement than vacation or secondary education. If your loan purpose doesn't match with a lender's expectations, you won't be approved.
Missing information. Lenders will verify the details you put in your application. If you've entered something incorrectly, your lender will probably reject your request for funding.
Unstable employment. Lenders are very meticulous about the stability of your job. A number of lenders insist that you should have a stable job or at least a regular source of income.
Too many loans. If you already have a loan or extra debt, you might be rejected. This is because your debt-to-income ratio will be relatively high, indicating you may not be able to pay off your loan.
Bottom line
There's no way to completely guarantee that your personal loan application will be approved. Even if you meet all the eligibility criteria listed by a lender, the lender can still reject your application at its discretion.
However, you can avoid common mistakes that lead to personal loan application rejection and follow the tips we've discussed to improve your chances of approval. You can also compare your personal loan options to find more lenders you may be eligible for.
Frequently asked questions