Finder is committed to editorial independence. While we receive compensation when you click links to partners, they do not influence our opinions or reviews. Learn how we make money.
Get a $1,500 loan
Find quick funding cover a surprise expense.
Editor's choice: OppLoans Installment Loans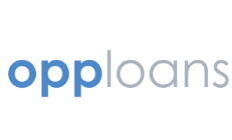 Easy online application
Quick approval
Long repayment terms
See my rate
If you need $1,500 fast and have bad credit, an installment loan might help. While you might be able to get a loan the same day, watch out: It can be expensive.
Compare short-term loan providers
The table below lists a range of short term lenders who offer $1,500 loans.
How much will I pay each month?
How much you pay each month depends on two factors: Your APR and your loan term. Traditional personal loans cap APRs at 36%, while alternative short-term loans typically push 100% APRs and come with terms from 3 to 18 months.
Use the monthly payment calculator to find out how much you'll pay with different rates and terms.
$1,500 loan calculator
Calculate how much you can expect to pay each month
Your loan
Loan amount
Loan terms (in years)
Interest rate
Fill out the form and click on "Calculate" to see your estimated monthly payment.
or
Compare loans
Based on your loan terms...
You can expect to pay back $ per month
This breaks down to...
$ in
principal
and
$ in
interest
charged
Compare loans
Budgeting for monthly payments
It's important that you have a fair idea of what your repayments will look like before you apply for your $1,500 loan. Once you know how much you have to repay, take into account your existing salary and expenses and then determine if you can afford to make the repayments.
Am I eligible for a $1,500 loan?
While depends on the lender, but you generally qualify for a $1,500 loan if you meet the following criteria:
Steady income
Checking or savings account
Over 18
Established credit history
How do I get a $1,500 loan?
Compare. Get started with the table above to find a lender that offers $1,500 loans that you can qualify for at a competitive rate.
Apply. You can apply online or in-store if your lender has a branch near you. Click the Go to Site button to get started if you find a lender you like on our comparison table.
Review your terms. Read your loan documents carefully before you sign on to anything. If you're unsure what something means, ask.
Get your $1,500. If you apply online, you can often get your money in your bank account the next day. In-store, you can get your money in a few minutes.
How to find a legit lender
Not all lenders offer loans as low as $1,500 you might come across a predatory company in your search. Ask yourself the following questions to make sure you're working with a lender that's legit.
What's the APR? APR includes both interest and fees and is the best way to compare the total cost of the loan. If a lender doesn't display rates before apply, you might want to look elsewhere.
What's the term? The longer the term, the lower your monthly payments but the more it'll cost in the long run.
Am I eligible? Some lenders might require you to have a job, have restrictions on borrowers who've filed for bankruptcy or only work in a few states. Those with no requirements might not offer a good deal.
How much can I actually borrow? Stay away from lenders that pressure you to borrow more than the $1,500 you need.
How's its reputation? Check customer reviews to learn about past customer's experiences and sites like the Consumer Financial Protection Bureau to make sure it isn't facing any lawsuits.
How do you know if a lender is legit?
Watch out for guaranteed approval
No legitimate lender will guarantee that you'll get approved before looking at an application. Most will at least check your income at least to make sure you can afford repayments before making an offer. Taking out a loan that you can't afford sets you up to miss repayments and get caught in a cycle of debt.
How do I increase my chances of approval?
While there is no definite way to make sure a lender approves your application, it could help your application to keep the following in mind:
Make sure you qualify. You won't get approved if you don't meet the eligibility requirements.
Check your credit report. If you have the time, request a copy of your credit report to check for mistakes — these could be hurting your credit score.
Limit your applications. Every time you apply for a loan, it counts as an inquiry on your credit report, which lowers your score.
Benefits and drawbacks of $1,500 short-term loans
Pros
Apply online. You can apply and get your funds as soon as the next day without leaving the house.
Bad credit is OK. Loans of $1,500 are typically easier to qualify for than higher amounts, even with credit below 580.
Most regular income accepted. You don't necessarily need to be employed to borrow $1,500, as long as you have another source of income.
Cons
Higher rates. It's common for short-term loans like installment loans to come with triple-digit APRs.
Short loan terms. Most short-term loans require that you repay the entire amount in a few months, meaning high repayments.
Predatory lenders. Some lenders can be disreputable and set unfair terms, so it's important to do your research and apply for a loan with a reputable lender.
Looking a different loan amount or term?
Are payday loans available in my state?
Frequently asked questions about $1,500 loans
More guides on Finder