Finder is committed to editorial independence. While we receive compensation when you click links to partners, they do not influence our opinions or reviews. Learn how we make money.
What happens when a loan company goes out of business
Here's how to handle when your lender folds, including steps to take.
If the 2008 financial crisis taught us anything, it's that your lender isn't guaranteed to still be in business for the full term of your loan. While you won't be able to take out a new loan with that lender, having a lender shut down doesn't necessarily change the repayment process — though it can.
If my lender shuts down, do I still have to repay the loan?
Yes. When you borrow money, you sign a legal contract containing specific terms and conditions related to your payments, rates and more. The legal status of your contract doesn't change when your lender shuts down.
In fact, you might not notice much of a difference in your repayment experience after a lender goes defunct. That's because your debt is typically up for sale when a lender closes. Another company simply buys your loan and starts receiving your repayments. In some cases, your loan can fall under the control of the Federal Debt Insurance Corporation (FDIC).
Either way, your loan terms will likely carry over to a new company — with the same APR and repayment terms.
What happens if I stop making repayments?
Your new lender will inevitably notice, and the lapse can seriously damage your credit score. Depending on why your original lender shut down, it's possible that your new one will be even better at keeping track of your repayments.
Payments that are more than 30 days late can show up as delinquencies on your credit report, sometimes resulting in a drop of up to 110 points in your score. Any defaults could follow you around for years to come, making it difficult to qualify for future loans, credit cards, mortgages and more.
List of recently out-of-business lenders
| Lender | When it shut down | What happened | Consider these alternatives |
| --- | --- | --- | --- |
| Vouch | 2016 | Stopped issuing personal loans after it couldn't compete with larger companies. | LendingClub and OneMain financial offer personal loans with cosigners — Vouch's biggest draw. |
| BitLendingClub | 2016 | Shut down after pressure from regulators in Bulgaria, where it was based. | Bitbond and BTCPOP offer loans in bitcoin. |
| Cash on Demand Kalamazoo | 2017 | Regulators shut it down for charging illegally high interest. They also accused it of charging hidden fees. | CashNetUSA and ACE Cash Express offer payday loans delivered as quickly as the next day. |
| Western Sky — also known as Lakota Cash, Great Sky Finance, Big Sky Cash and Red Stone Financial, Payday Financial and Financial Solutions | 2013 | Federal regulators shut it down for claiming it wasn't a payday lender and for charging extremely high interest rates. | OppLoans and BlueTrust offer installment loans to bad-credit borrowers. |
| Great Plains Lending | 2015 | Stopped originating loans after a legal dispute over whether New York State regulations apply to tribal lenders (payday loans are illegal in New York). | Cash advance loans like those offered by Check 'n Go are sometimes legal in states where payday loans aren't. |
| Karrot Personal Loans | Unclear | Its parent company, Kabbage, is focused on business lending instead. | Get fast personal loans from lenders like LendingClub and Prosper. |
| Ascend | 2017 | Unclear | LendingPoint specializes in fair-credit borrowers, and your local credit union might offer credit-builder loans similar to Ascend. |
| LoanNow | 2017 | Unclear | Get an installment loan from OppLoans or LendYou. |
| CircleBack Lending | 2016 | Wasn't profitable enough. | Get up to $35,000 in financing from online lenders like Best Egg or compare other personal loans like Circleback. |
| Springleaf Financial Services | 2015 | SpringLeaf bought OneMain Financial, taking its name. | OneMain Financial is the new Springleaf. |
| Float | 2017 | Closed after it didn't earn enough funds. | Banks like PNC Bank and Wells Fargo offer personal lines of credit. |
Here's what typically happens to your loan when a lender shuts down
The most immediate action is that your lender stops funding loans. This typically won't affect you unless you own a line of credit you'd like to tap into or want to apply for a new loan.
After funding ceases, one of three things happen:
Your lender continues to collect repayments until every loan is paid off.
A servicer or another lender buys your lender's portfolio.
The FDIC takes over your loan until it can sell your lender, typically to a bank.
At this point, you should receive notification from your lender or the new company you'll be paying to. More than likely, your loan terms and conditions remain the same — unless your lender charged rates that are higher than your state's legal limits, in which case your rates may come down.
If a court agrees that you were a victim of predatory lending by taking on the loan, you could receive a refund of any interest or fees you paid under the illegal conditions.
Borrower checklist
When a new company buys your loan, here's a few ways to keep on top of what you owe:
Contact your old or new servicer. Reaching out to both your new and old servicer can help you better understand what to expect and how to prepare yourself. But even reaching out to one can give you an idea of what will happen with your loan.
Set up an online account. If your loan is sold to a new company, set up a new online account with that lender to easily access information about your account.
Confirm your repayment terms. Review your loan's repayment terms to make sure you're paying the correct amount each month. You might need to contact your new servicer or first set up a new online account.
Set up autopay. If you were enrolled in autopay before, you might have to set it up again.
File any paperwork. It's possible for important documents to get lost in the shuffle, especially if they aren't digital. Keep a record of old statements, promissory notes and any important documents to access should something go awry.
Case study: Andre gets a new servicer
Say a man named Andre was in the middle of paying back a $10,000 loan when his lender went out of business. He continued to pay off the loan as usual, since the lender was still collecting repayments.
One day, Andre received a letter in the mail saying that the loan would be transferred to another company in 15 days. The letter had the contact information and instructions for repayment.
Just to be safe, Andre called the new company to make sure the rates and terms would stay the same and ask about setting up autopay. A representative assured him his rates and terms would remain the same and walked him through setting up a new online account and connecting his bank.
Need of a loan? Check out our loan guides to find a reputable lender
Get cash quickly, even if you have bad credit or a low income.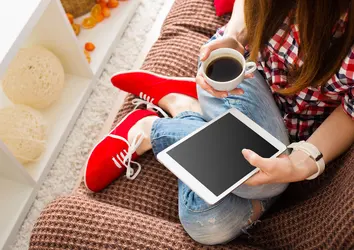 Reach your next goal, take care of financial obligations or fund your next big purchase.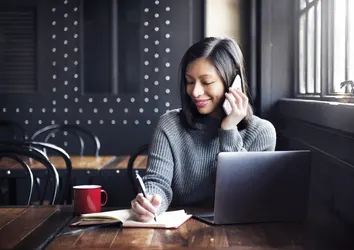 Options to get your business ideas off the ground, cover temporary shortfalls and more.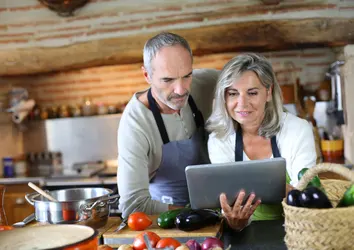 Compare personal loans from top providers
Bottom line
Learning that your lender has closed its doors might rattle you, but it generally won't affect your personal finances much. You'll still have to repay your loan, typically with the same terms and conditions. But the details can vary by lender and situation, so reach out to your old and new servicer to find out specific next steps.
Learn more about lenders that are still up and running in our comprehensive guide to personal loans.
Frequently asked questions