Finder is committed to editorial independence. While we receive compensation when you click links to partners, they do not influence our opinions or reviews. Learn how we make money.
What happens online when you die?
The future of our digital legacies.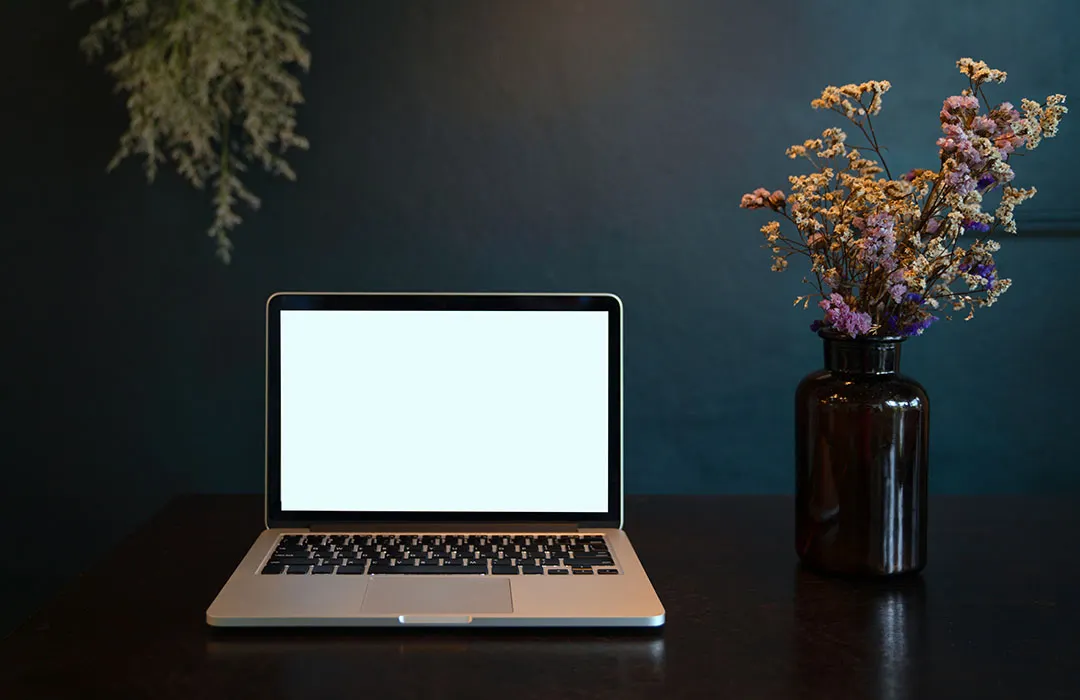 We've all but ensured that an imprint of our digital selves will linger for years — even decades — after we die.
It's a troubling thought for some. Yet, as we live more of our lives online, it's worth considering what happens to that life when we're no longer around to manage it.
Death and your digital self: Issues to think about
You have some control over what you'd like to happen to your online self when you die. You've got some wiggle room between simply allowing the Internet to inherit your selfies, posts and videos and taking a more dramatic approach by deleting your entire online legacy.
Each option potentially requires getting philosophical. For instance, if you prefer to preserve your digital identity as a modern memorial, how would you like it to reflect on you after you're gone? Is the person you present to the digital world really you? And who would you entrust to log in to your accounts to keep them active?
With so much to consider, where do you even start?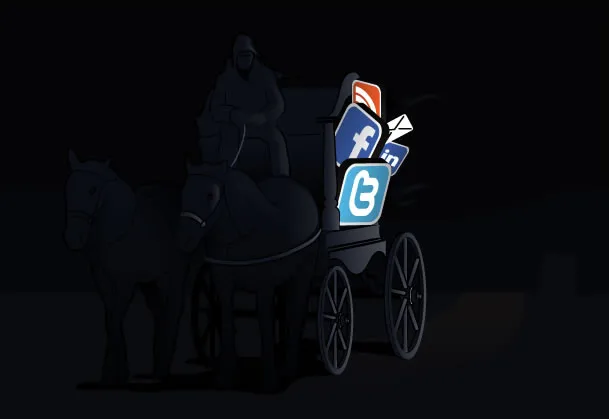 Key issues
Across social media, what happens to your accounts after you die varies, raising questions about:
Privacy. Do you want anyone else reading through your emails or accessing your Facebook, Twitter and other social media after you die?
Access. Should you leave behind passwords for a loved one to deactivate your accounts? Or should the sites themselves allow access if a proven family member wants to close them down?
Legacy. Would you rather your Facebook or Twitter remain as a legacy to your life? Would you allow friends and family to continue posting in your name? What's your preference as far as preserving online interactions, and how will your profile stay relevant as technology changes and develops?
Contents of this guide
What happens online after you die?
Trends and the future of death online
Setting up your online accounts for the digital afterlife
What we leave behind: Key considerations
What happens online after you die?
Digital privacy
Social media — heck, the whole Internet — is about connections that ripple out through circles of friends, family and loved ones. As you add to your online presence, you likely aren't thinking about what happens to that information after you rest in peace.
But each email, private message, public opinion and tagged photo remains within your social media and other accounts far into the future. When you die, that once private information is no longer bound by the terms and conditions of your friendships and connections. Instead, it's merely the property of your email provider or social network.
Policies and procedures for top services
With most sites, you're at the mercy of arcane terms and conditions of the contract you agreed to when signing up. Unless you designate a person to contact each one upon your death.
Each has its own procedure for what happens to accounts when the owner passes away. Here's what to expect when you're looking to delete after you depart.
Facebook
This social media giant allows you to designate a "legacy contact" — a person who's able to manage your Facebook after you die. You can specify that your legacy contact delete your page altogether or memorialize it as a place for friends and family to share memories.
When does memorialization happen?
If Facebook learns that you've died and nobody steps up to request otherwise, your account is automatically memorialized.
What happens to a memorialized account?
Memorialized accounts are frozen, preventing access by anyone — even next of kin, except under special circumstances.
Memorialized accounts no longer appear in notifications, such as birthday reminders, and they look different from your typical account. Only Facebook friends can see your page, access your wall and post memories or tributes.
How can I give my family or friend control of my account when I die?
Go to your account settings to designate a legacy contact. You can permit your contact access to specific account information, like previously uploaded photos. That way, important items aren't lost, but you prevent unwanted eyes on your content.
Instagram
Owned by Facebook, Instagram has similar policies for what happens to your account after you die:
Your family can request to delete your account.
You can memorialize your account.
Unlike Facebook, Instagram does not allow you to choose a legacy contact before you die. It means you'll need to leave specific instructions in your will as to whether you'd like your account deleted or memorialized. After your death, a designated friend or family member can contact Instagram on your behalf.
Google
Without any specific instructions or special situations, your various Google accounts — Gmail, Google Drive, Google+, Google Play, YouTube and more — remain confidential and inactive after you die. Once inactive, they remain unchanged and inaccessible to anyone.
How to use the Inactive Account Manager
You can give a trusted contact access to individual logins through Google's Inactive Account Manager. You designate a length of time, and if your account is inactive and untouched after that period, the person of your choice receives an email.
You can write that email ahead of time and choose which accounts that person can access. For example, you can allow access to your YouTube and Google Drive accounts, while keeping your Gmail confidential.
Who can access my account if I don't use the Inactive Account Manager?
If you don't manage your inactivity settings, only your next of kin or legal executor of your estate can request access to delete your Google accounts.
What if my accounts have money in them?
If you manage a Google accounts that involves money, like Google Wallet or AdSense, your estate administrator can submit appropriate documentation to empty the funds for disbursement to your legal next of kin.
Twitter
If you haven't left behind your login details or written instructions as to what you'd like to happen to your Twitter account after you die, Twitter can work with an authorized representative of your family or estate to deactivate your account.
To delete your account, your designated rep provides a signed statement indicating your Twitter handle, their relationship to you and a link to your obituary, along with a copy of your death certificate and government-issued ID.
What happens if I do nothing?
Without a deactivation request or other special steps, your Twitter account simply remains as is.
Your loved ones can ask Twitter to remove specific tweets or images, but the company reserves the right to decline these requests if they determine they're newsworthy or of public interest.
LinkedIn
LinkedIn offers little in the way of legacy management or death options. But it's willing to close your basic or premium account on confirmation of your death.
Family or loved ones start the process by completing an online form with:
Your name and the LinkedIn profile URL
Their relationship to you
Your date of death
A link to your obituary or a relevant news article
YouTube
YouTube allows family members and powers of attorney to delete your channel and close your account after you die.
If they don't know your password, they can submit a request by filling out an online form.
Yahoo
Without a plan, your Yahoo accounts — including Tumblr, Flickr and Yahoo Mail — are locked to access by anyone.
How to request deactivation
Your designated representative or estate executor can request to close your Yahoo account, which suspends services and permanently deletes your content.
Yahoo requires an email, letter or fax containing the deletion request, along with:
A copy of your will or another document indicating that person as a representative or executor of your estate.
A copy of your death certificate.
An explanation of their relationship to you.
Get more information on how to request Yahoo account deletion
Outlook or Hotmail
Family members can register a next-of-kin request with Microsoft to delete your Outlook or Hotmail accounts.
eBay
This marketplace works with family and loved ones to verify your death and delete or transfer your account.
PayPal
To close your PayPal account, your legal executor must submit:
A copy of your death certificate.
A copy of their government-issued ID.
A legal will designating them as your executor.
Match.com
The company is vague about its deletion and death policies. It claims to "hide" your account so that it's no longer visible on the site, but your profile may exist indefinitely without legal force.
eHarmony
This dating site keeps your account open until a family member or power of attorney contacts the site. Even then, it may retain some information even after an account is closed.
Setting up your accounts for your digital afterlife
Preparing for death: Real life vs. online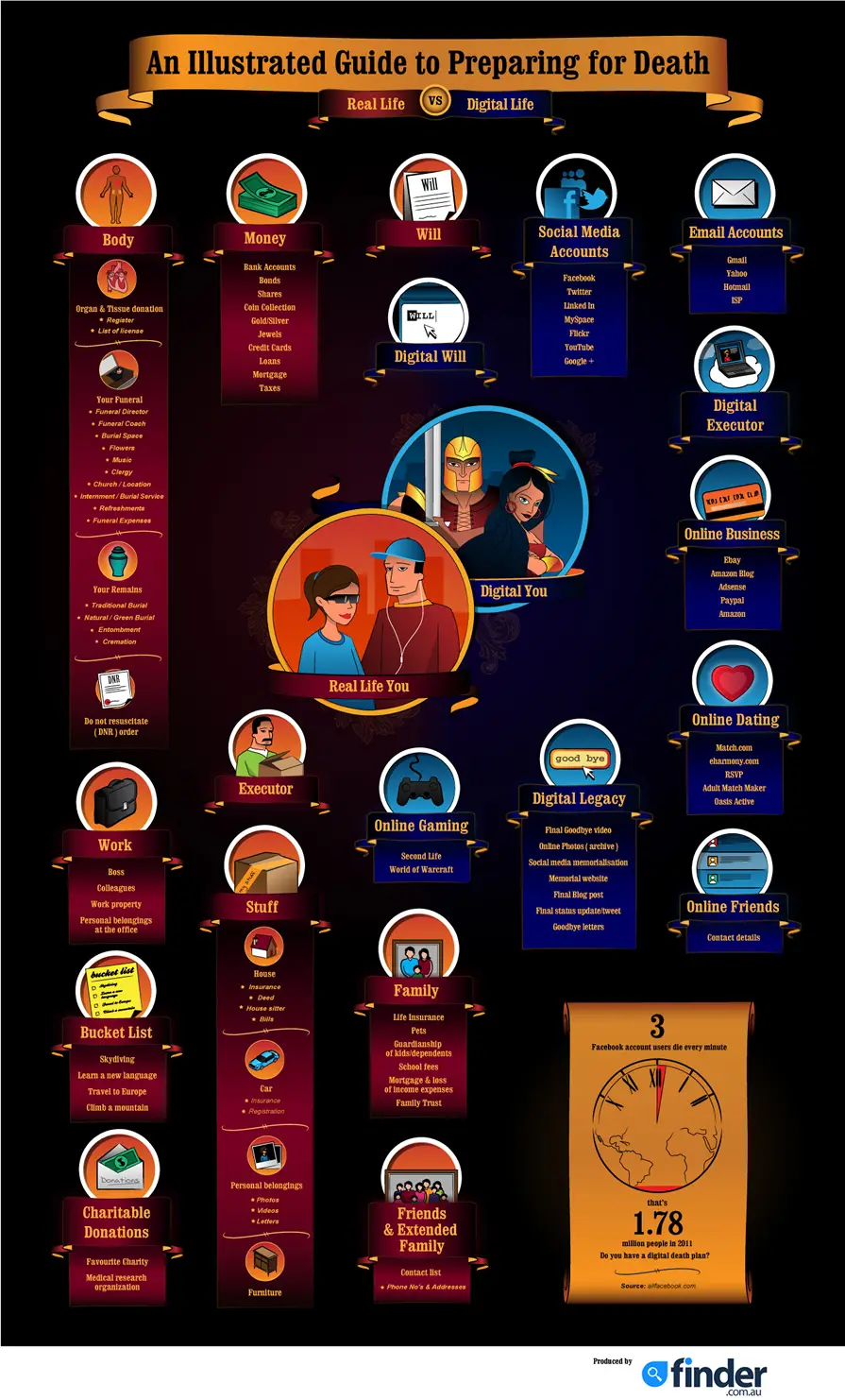 Maintaining your online legacy with a digital will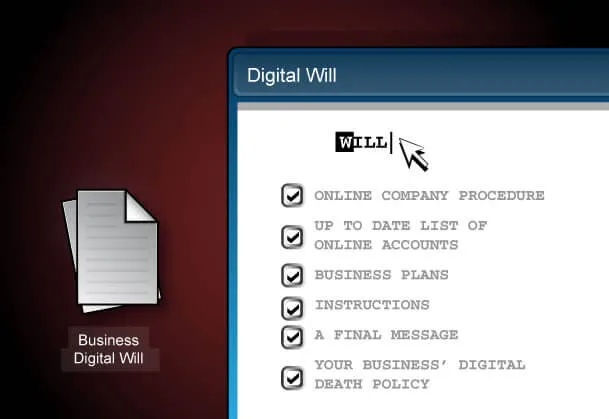 A digital will functions much like your typical will, focusing not on your finances but instead on what happens to your online presence after you die.
When putting together a digital will, you'll need to:
Designate an executor. This person will manage your digital assets after you die, so choose a trusted family member or loved one.
Include detailed instructions. Clearly indicate what you want to happen with each account, its data and its contents.
Provide login details. Ensure that your executor has the user names and passwords for each accounts.
Forward your death certificate. Make sure your executor is provided with your death certificate, which is often needed when deleting accounts.
The legality of your digital will
A digital will can protect your digital assets, allowing you to designate a trusted contact to manage or cancel your accounts after you die.
Without one, most states simply rely on a site's terms of service or privacy policies when deciding what to do with your accounts.
Still, 28 states have laws on the books that allow your family the right to access and manage your accounts after you're gone. Look into how your state governs your digital presence, and build any digital legacy plans into your general will.
If you're unsure how the law applies to your circumstances, consider working with an estate planner or a qualified professional.
Example of a digital legacy: Eva Markvoort's story
Eva Markvoort was a young Canadian who lived with cystic fibrosis. Years before she'd died in March 2010, she started a blog to chronicle her life with the disease.
Eva's blog grew enormously popular. About a month before her death, she posted her final video, telling her friends and followers, "My life is ending."
While Eva didn't leave a message for her family to post on her blog after her death, her parents continue to update her blog, keeping her fans current on steps toward a cure for cystic fibrosis.
Choosing a digital executor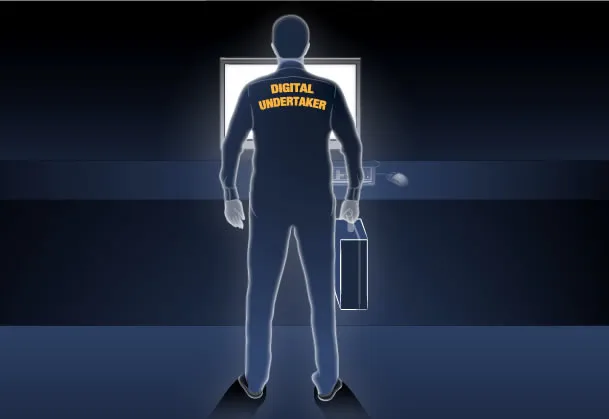 A digital executor who can help you organize a digital will and manage any aspects of your digital self you want to keep alive after your death.
When choosing a digital executor, ask yourself:
Who knows your true online self? Consider how much your friends and family know about what you do and who you are online. Who do you want sifting through your online profiles?
Who do you trust? You must choose a person you trust completely to execute your digital estate. Look for someone who will respect and follow your exact wishes.
Who's capable of using these platforms? Your digital executor should be someone who knows how to use your social media platforms and is likely to outlive you.
Provide your digital executor with a list of all your accounts, including user names and passwords for each. In many cases, social media and email providers won't allow anybody to access your accounts after you die unless they have your password.
To avoid the old way of notifying friends and family about your death by phone, your digital executor can use your profiles to notify your online communities.
Trends and the future of death online
It's like an overzealous interview question, but where do you see yourself 100 years from now? Our digital selves may live online in ways that are impossible to imagine.
In a recent TED Talk, Adam Ostrow raises questions for our future digital selves. He suggests the possibility to use our accumulated data to create increasingly lifelike versions of ourselves.
Even if it's possible, would you want a machine-generated version of yourself to live on after you die?
Creating a mind file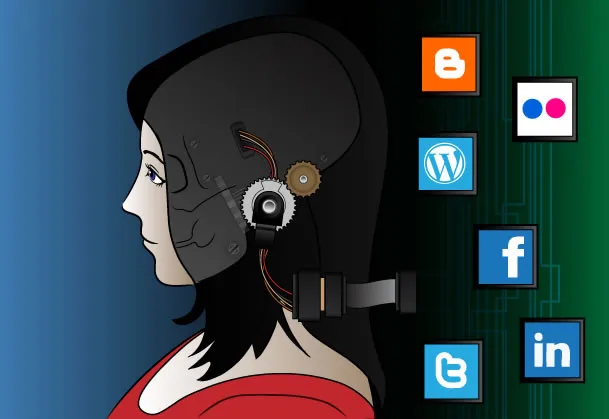 Think a robotic version of yourself is far-fetched? Think again: Soon, you'll be able to download your digital self to a robot or generate a hologram based on the information you contribute about yourself online.
Mind files are the closest thing we have to this idea so far. These files allow you to upload biographical pictures, videos and documents to a digital archive that's preserved for future generations. Through geomapping and timelines, you store a comprehensive file about your life down to the places you've been and the people you've met. Makes you think twice about checking in at your favorite bar on Facebook, huh?
From there, you can create a computer-based avatar that accesses and "learns" from the attitudes, values, mannerisms and beliefs in your mind file. Your avatar then connects with others who have stored their mind files, interacting with them and responding as you would.
One company accepting mind files today is Life Naut. A free account offers a secure space to store your life experiences — plus you can back up your information offsite. By storing your mind file, you're able to participate in long-term computer science research, which will continue to explore the ways technology can extend life.
What we leave behind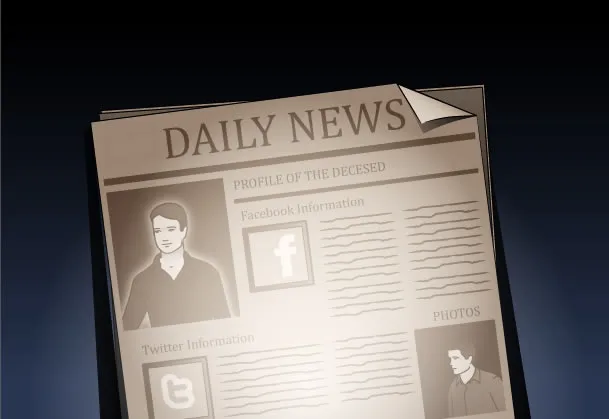 What does your digital profile say about you?
You don't need to upload your life experiences into an avatar or a computer program for your digital self to tell the story of your life. Before social media, journalists writing about those who've recently died would first speak to a person's loved ones to find out more about them. Today, they tend to also reference Facebook and other social media to build a profile of that person.
With this in mind, consider what you've already left behind online. Unlike previous generations, we have some measure of control over how we're perceived and remembered when we enter the afterlife. Whether you advocate for #MeToo, have a passionate for CrossFit or love all things fashion, your social feeds can reflect who you are long after you're gone — if you want them to.
You're in control today and can maintain privacy where it's needed through a digital will and digital executor after you've departed this earth.
Digital cultural heritage
There's also the question of how others should use the information you leave. In the past, we preserved and studied documents, letters, photos and artifacts to learn more about our ancestors — and in turn ourselves.
Today, so much information about us is stored digitally in vivid detail. Consider that as of June 2018, more than 2 billion people are on Facebook. That's a staggering number, translating to an enormous amount of information shared daily.
But how important is this information? How much more of it will there be in 10 years? And how will Facebook and our families even begin to manage this digital content?
Facebook for the dead
Webcomic artist and scientist Randall Munroe was once asked whether there'd ever be more dead people on Facebook than the living. Intrigued, Monroe crunched the numbers and found that Facebook's dead might outnumber the living as early as the 2060s.
The crucial variable is how much the future embraces Facebook: If the social network declines in popularity, it will include more dead users than live ones by the 2060s. If Facebook maintains its popularity, the dead won't dominate until the 2130s.
Historians and Internet archaeologists of the future will be faced with a daunting task: Sorting through near-infinite reams of human-created data. There will be more information available about the humblest 21st-century person's life than of any historical figure of the past. It's comforting, in a way, to think of our lives, actions and personalities being recorded so accurately. But given the sheer amount of data and people, it's also very humbling.
Forgetting gracefully
None of us are meant to live forever. Maybe we should ask ourselves whether it's necessary to preserve our digital selves just as they are today. Rather than continuing long after we're dead, perhaps our digital selves should be allowed fade out like our memories.
In his book Delete: The Virtue of Forgetting in the Digital Age, Viktor Mayer-Schönberger suggests a mechanism that allows us to digitally forget gracefully. Files would come with expiration dates, simply vanishing after a specific time. Data would "digitally rust" without our conscious effort to preserve it.
Today, several companies are taking up these ideas. For instance, the German company XPire allows you to set up images, like those you upload to Facebook, to self-destruct. Businesses like XPire would help keep the Internet from filling with more data from the dead than from the living. And if your family and friends decided they'd rather memorialize you online, they could keep the rust off your files.
Digital death is unfamiliar, but it doesn't mean you should avoid thinking about what you'd like to happen to your online self after you die. Start by considering what you'd leave behind if you died tomorrow. Think about how the world would see you through your digital profiles, and what legacy you'd rather leave behind. With care, you can turn all of your blog posts and status updates into something truly meaningful.