Working from home statistics
How does working from home impact companies and their employees?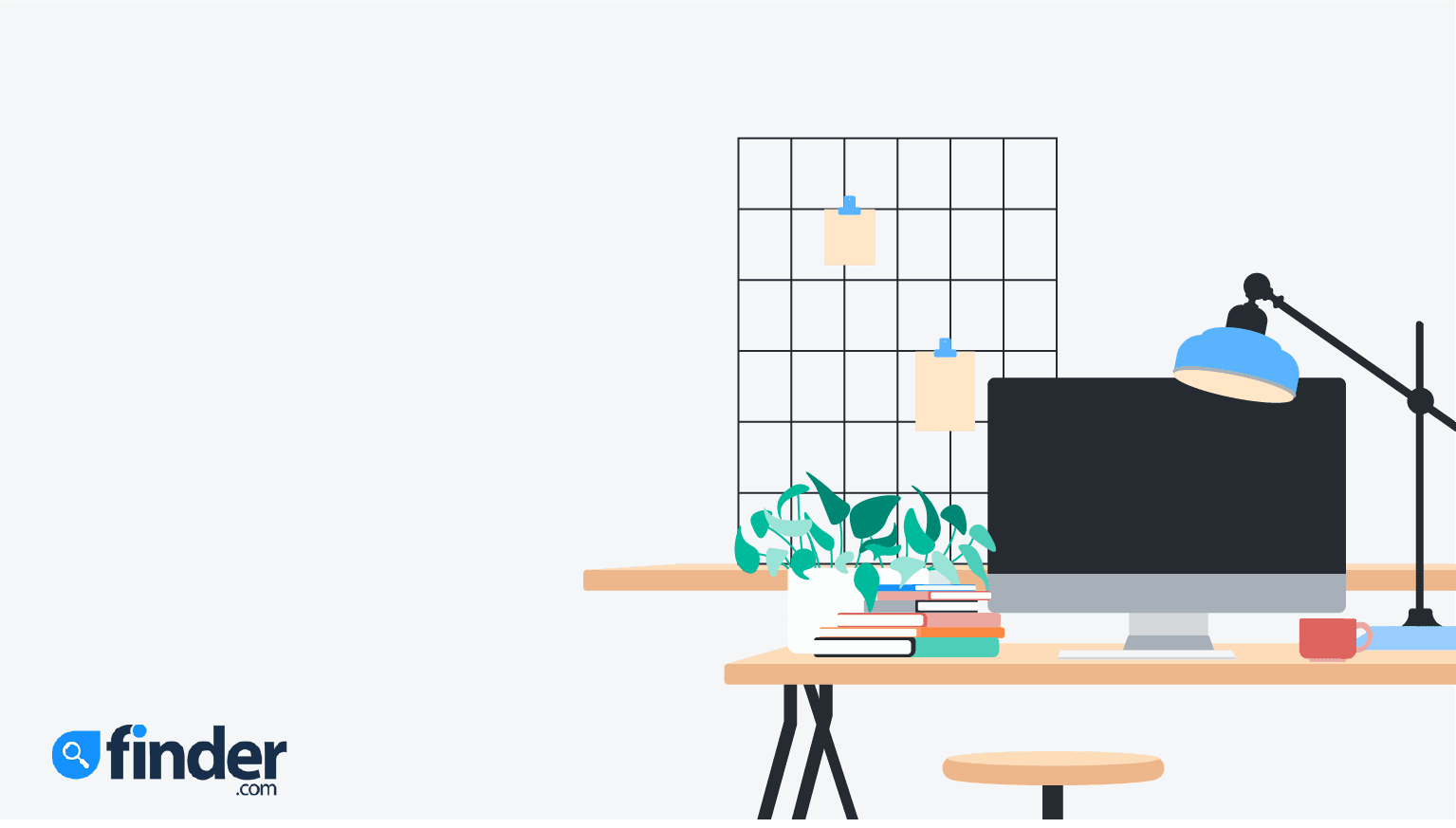 Whether you are feeling a bit under the weather or just fancy a break from the office, advances in technology and changing organisational cultures have led to working from home (WFH) becoming a lot more commonplace in Britain and around the world.
This is especially true with coronavirus causing huge disruption across the world. The British government has instructed everyone to work from home where possible, which has resulted in unprecedented numbers of workers staying at home. We have done some research and compiled some existing data to look at how many people are currently working from home, how it affects employee productivity and wellbeing.
There are also a wide range of firms that are struggling to survive and having to take out business loans – we analyse what industries will be particularly affected by their employees not being able to go into the workplace.
Quick overview
More than 1.54 million people work from home for their main job, up from 884,000 10 years ago.
Our research found that 60% of the UK's adult population are currently working from home during the Coronavirus lockdown. On average, each of these workers will save £44.78 by cutting out things like commuting and buying lunch out.
Two different surveys both found that around two-thirds of employees say they're more productive when working from home.
However as more people work from home for an extended period of time, one in five remote workers have previously said they struggle with loneliness.
It is currently estimated that the retail industry will lose £253 million as a result of COVID-19, with in-store employees unable to work from home.
Benefits of working from home
Increased productivity
Employees generally appreciate a company that allows them to work from home and research has suggested that this could also boost productivity for the employer.
65% of workers said they would be more productive in a home office than a normal office
75% of workers say they will be more productive due to reduced distractions
83% of employees feel they do not need an office to be productive
Two-thirds of employers report increased productivity for remote workers compared to in-office workers
Amount of money saved by working from home
Currently, around 60% of the UK's population has left the workplace to work from home and 9 in 10 (89%) believe this is reducing their expenditure.
By not having to do things like commuting and buy lunch every day, the average employed worker is saving £44.78 every week.
| | Percentage that will save | Average savings | Total savings per week | Average savings over 3 weeks | Total savings over 3 weeks |
| --- | --- | --- | --- | --- | --- |
| Working | 53.20% | £44.78 | £2,098,155,913 | £134.34 | £6,294,467,738 |
Savings on working from home per region
Londoners are saving the most cash by working from home, at an average of £57.78 per week, possibly reflecting the capital's high commuting costs. Second biggest savers are those working in Wales, who are saving £50.16 per week.
Other UK regions where workers report saving the least of all regions are Scotland (£35.47), North East (£35.65) and South West (£37.47).
| Region | Saved per week |
| --- | --- |
| Northern Ireland | £41.62 |
| South West | £37.47 |
| South East | £46.04 |
| East of England | £42.23 |
| West Midlands | £39.48 |
| East Midlands | £43.96 |
| Yorshire and the Humber | £43.40 |
| North West | £47.10 |
| North East | £35.65 |
| Wales | £50.16 |
| Scotland | £35.47 |
| London | £57.78 |
Amount of Google searches on "how to work from home"
In the beginning of March, there was a surge in the number of Google searches by people who wanted advice on how to work from home. At the end of March and beginning of April, most seem to have figured their new habits out as the number of searches started to drop by then.
More free time
The average daily commute time in the UK is now 59 minutes. This means that people working from home will save almost five hours a week that they would normally spend in transit. As well as being good news for employees, some of this extra time may be spent working.
| Region | Minutes of daily commute |
| --- | --- |
| North East | 49.2 |
| North West | 54.8 |
| Yorkshire and the Humber | 52.4 |
| East Midlands | 51.8 |
| West Midlands | 56 |
| East England | 61.4 |
| London | 79.2 |
| South East | 63.4 |
| South West | 49.8 |
| Wales | 50.8 |
| Scotland | 53.4 |
| Northern Ireland | 50.4 |
Less pollution
Another benefit for the UK during the coronavirus crisis will be the reduced emissions from workers not commuting and from manufacturing or transport companies that have reduced operations as their employees are not able to work from home. As an example, it is said that if those with remote-compatible jobs worked at home half the time it could result in saving 54 million tonnes of greenhouse gas, equivalent to taking 10 million cars off the road.
The full impacts of the shutdown and the environmental benefits are not yet known in the UK, but estimates for the reduction of pollution in China include:
CO2 emissions dropped by at least 25% in February
The number of "good quality air days" increased by 22% in February
Around 77,000 lives may have been saved due to the reduction in air pollution
The potential drawbacks of working from home
While working from home may seem an attractive proposition, drawbacks have been identified that could impact wellbeing and eventually, productivity.
30.9% of remote workers say that they struggle with loneliness when working remotely
22% of telecommuters say that "switching off" after work is their biggest challenge
62% of remote workers want employers to provide better technology that helps them stay connected with their colleagues
Feeling lonely
5% of Brits during lockdown can be categorised as 'chronically lonely', which amounts to roughly 2.6 million people. Another 14.3% can be described as 'lockdown lonely', referring to those whose well-being had been affected by feeling lonely in the past seven days. Below are the demographic characteristics that are likely to contribute to loneliness, both chronically and for the lockdown.
Demographics more likely to be likely
Chronic loneliness
Lockdown loneliness
Divorced or Seperated
9.70%
53.20%
Single
9%
53%
Adults Living Alone
13.40%
57.20%
Rented Accomodation
8.60%
38.80%
Those living alone are the are the most likely to be lonely, for both categories of loneliness. The second strongest demographic predictors for loneliness are being single or being divorced, which both increase your likelihood of lockdown loneliness by over 50%.
Which industries are best placed to cope with employees working from home?
With thousands of people across the world potentially locked down in self-isolation in the coming weeks and even months, we explored which businesses are likely to cope the best with workers staying at home, and which will struggle.
Which industries will be hit hardest?
The impact of coronavirus will be devastating to many businesses, particularly the ones that rely on their employees being at work.
Travel
Unsurprisingly the travel industry is one of the sectors being hit hardest by this pandemic. With entire countries on lockdown, restricted flights into many countries and a growing sense of uncertainty around the length of the pandemic, the travel industry has taken a big hit. Most staff who work on a plane or have a public-facing job will be grounded at the moment.
Manufacturing
Eventually most non-essential manufacturing will grind to a halt, with firms unable to produce anything due to their staff being stuck at home and away from the necessary machinery.
Retailers, food sellers and the leisure industry
Areas like London are reportedly approaching a lockdown situation, which means restaurants, pubs, shops, cinemas and hotels will be closed or running at reduced capacity. Companies that deliver goods will be able to continue, but those who don't will not be able to utilise their employees' skills.
Which industries will be least affected by coronavirus?
While the impact of coronavirus is likely to be felt by most businesses, a few sectors will not take as big a hit as others and may even benefit.
Supermarkets and pharmacies
With the fear of going into quarantine, supermarkets have been experiencing unprecedented levels of demand with many people stockpiling goods just in case. They will remain open throughout the crisis as they are vital in keeping the UK fed and supplied.
Companies that operate online
Many companies now do the majority of their internal and external business online. This means that the disruption from the virus shouldn't affect productivity too much as their workers can carry on as usual. How businesses fare will then depend on how their external sales or operations are affected by the virus.
For all media enquiries, please contact
Sources
Forbes
CNN
Ocado
BBC
ChinaDaily
CarbonBrief
TUC