What should you invest in during a recession?
Find out which investments are likely to continue to perform while there's a recession.
It can be difficult to know what to do with your money when there's a looming recession, particularly if you already have investments. An oncoming recession is a good time to assess your portfolio to ensure that you've got enough defensive stocks, some good diversification and a nice range of asset types. It's also a good time to think about how you're likely to approach your portfolio. Here's some tips for investing during a recession.
What is a recession?
A recession is when the economy is struggling, unemployment is high and consumers are more likely to hang on to their money a little tighter. As a result, companies don't make as much money and overall economic output (the overall value of sales of goods and services) falls. Recessions impact both businesses and consumers in lots of different ways, as we explain below, so it can be difficult to know what to invest in.
What causes a recession?
Recessions can be caused by several different things, including inflation, deflation and new technology. Here are the main ways that recessions come about:
Economic shock. This is something that might appear to come out of nowhere that causes economic damage. The coronavirus pandemic is a prime example of economic shock.
Inflation. Recessions can be caused when inflation is excessive, sometimes if the Central Banks tries to control it by raising interest rates.
Deflation. Deflation is when prices are declining over time. This can decrease salaries and wages, which can stop people from spending money, causing a recession.
Debt. When a lot of debt is taken on by consumers and businesses, it increases the amount of defaults and bankruptcies, which can create economic damage. An example of this is the Great Recession, which was caused by excessive debt.
Technology. When new inventions are introduced to increase efficiency and reduce manual labour, such as self-checkout machines and checkout-free stores, there are often periods where the economy needs to adapt. This can create a recession.
Bullish investors. Sometimes investors can be a little too bullish about their investing decisions, creating "bubbles". Like the bubbles you find at birthday parties, these bubbles burst, causing investors to sell their holdings very quickly and causing a recession.
What does a recession mean for your money?
During recessions, companies tend to make less money and struggle to get customers to part with their hard earned cash, which could lead to businesses going bankrupt and closing down. This might also impact the value of investments, with shares likely to lose money. If you own a home, it may decrease in value, making it difficult to move house or remortgage.
Mortgage lenders and credit card companies might adjust their standards for accepting applications, such as by asking for a higher deposit and better credit scores. This reduces the number of people who can apply for mortgages and loans.
Unemployment levels rise during recessions and it can be difficult to find a new job.
How to invest during a recession
During recessions you might see the value of your investments fall, so it's worth making sure you have some investments in your portfolio that tend to perform better during recessions. We've put some details of "recession-friendly" investments below which you can add to your portfolio to give it a little bit of stability and diversification. Of course, there's no guarantee that these will perform well, but they've tended to do well in the past.
Capital at risk. T&Cs apply.
Discounts for regular investing
13,000+ shares to invest in
Choose from over 5,000 ETFs
Exclusive out-of-hours trading
What are the main rules for investing during a recession?
When investing during a recession, you may have to change your tact a little. There are some basic rules you can follow to prepare yourself and your portfolio and keep your investments on track.
Keep a cool head. Try not to panic when your investments start to fall. Your first instinct might be to sell everything you own, but this could be at a huge loss. You might lose out if the stock ends up bouncing back.
Stay well diversified, or diversify more. Make sure you've got a portfolio that's spread across lots of different asset types, countries and sectors. You can also mix up some smaller companies with large blue chip stocks.
Consider pound-cost averaging. Pound-cost averaging is where you regularly put money into your investments, usually monthly. By investing in this way you can make the most of a volatile market by getting both the highs and lows of the market over a long period of time. We have a full guide on pound-cost averaging that can help you understand how it works and the pros and cons.
Choose some "safe haven" or "recession friendly" investments. These are investments that might behave slightly differently to traditional stocks and shares during recessions. We've detailed some of these below.
Make sure you're with the right provider. You might be paying higher fees than you need to, so it could be worth comparing share trading platforms. You can often transfer your investments to a new provider.
Did you know?
A "safe haven" investment is typically stable in times of market volatility and is also useful for investors looking to diversify their portfolio, decreasing exposure to riskier assets or investments. However, this doesn't make the investment risk-free and as with all investing, you could still lose your capital.
What should I invest in during a recession?
There are some sectors and financial assets that tend to do well in recessions, usually due to the nature of the services they offer. For example, people will still access healthcare providers during recessions, although people may seek out less cosmetic health care. Here are some recession-friendly investments you could consider.
Healthcare, food and utilities
Healthcare, consumer staples and utilities are some of the industries that do well in a recession. They're known as "defensive stocks", which basically means that consumers will still buy them even in struggling times.
When investing during a recession, you mainly want to think about what stocks and shares are still likely to do well. Even when we're all skint, we're still spending money (albeit, less money) on healthcare, food and utilities. These are the sectors that are more likely to do well while other sectors are struggling.
Property
If you're already a homeowner, a recession doesn't do you many favours. However, it can offer some investment opportunities if you purchase while home values are down.
You don't have to purchase a home to invest in property. You can invest in property investment funds, invest through peer to peer lending, invest with property ISAs or with land banking schemes. We have a handy guide to investing in property without actually buying property if you'd like to know more about how it works.
Precious metals
This is another product you can invest in without actually purchasing any physical goods. Precious metals such as gold and silver tend to continue to perform while there's a recession. You're likely to see the prices rise during this time as the demand for them rises, so you'd want to snap up a good price early on.
Some currencies
Some currencies are considered to be safe-havens, but not all. It generally depends on the government and the stability of their financial system. For example, the Swiss franc is generally thought to be a safe haven because of the stability of the Swiss government. The euro, US dollar and Japanese yen are also thought to be safe havens.
Foreign exchange (usually known as forex) is the market where currencies are traded, with profits and losses made on the changing exchange rate. Think about when you buy holiday money, then imagine you sell it back a day later when there's a different rate. That's basically forex.
What should I not invest in during a recession?
It's difficult to rule out entire sectors of shares, as you might find that some stocks surprise you. Don't look at a stock that's dropped significantly and see it as a "discount" or "sale" stock — consider its drop against the rest of the market, if it's dropped further than that, there's potentially more going on than you think.
This mentality might also push you into a trap of day trading — you might find yourself obsessively looking at your share performance and trying to time when to sell. Unless you're an experienced day trader, this is unlikely to work out.
Is it safe to invest during a recession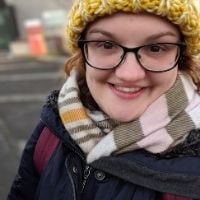 It's safe to invest during a recession as long as you're sensible about it — don't invest money that you can't afford to lose, keep aside some money for emergencies and stick to long-term investing (more than 5 years).
Try not to obsessively check performance, particularly if you think you'd be tempted to radically change it if things aren't looking good — you're going to see volatility, that's a given, but it's just going to make you stressed and you'll likely wind up losing more money.
Bottom line
Investing during a recession can seem a little overwhelming, particularly if you already have a portfolio that's in the red. The key thing is to not panic and look into ways that you can add diversification to level out your performance a little. There's not really such a thing as a "recession-proof investment", otherwise everyone would flock to them, but there are sectors and assets that tend to do better. Investments are risky, so the closest you'll get to "recession-proof" is safe havens. Save havens tend to be more stable while markets are volatile.
Frequently asked questions
All investing should be regarded as longer term. The value of your investments can go up and down, and you may get back less than you invest. Past performance is no guarantee of future results. If you're not sure which investments are right for you, please seek out a financial adviser. Capital at risk.