IPO calendar: Upcoming and recent IPOs
An IPO (or initial public offering) is a type of stock market launch where shares become available to retail investors. Here's everything you need to know about them, as well as our IPO tracker which shows you all the upcoming launches.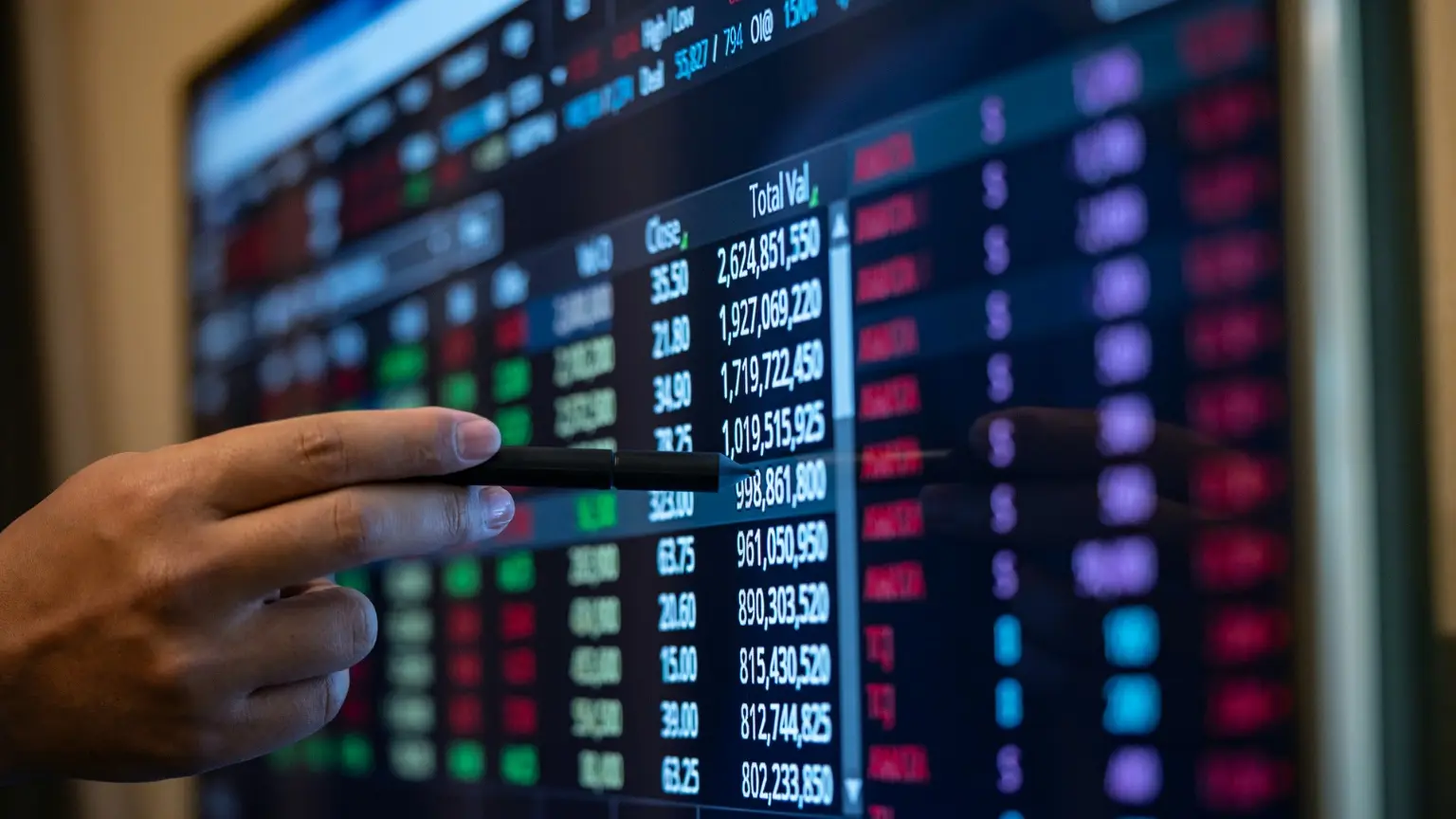 2019 was a massive year for initial public offerings (IPOs) and 2020 is giving it a run for its money.
In 2019, the likes of Beyond Meat and Uber went public, along with lots of other big brands.
Despite the turbulence caused by coronavirus, 2020 has also been a bumper IPO year. Lemonade and Nikola Motors both made waves with their stock market debuts, and we expect to see IPOs from apps like Airbnb, Snowflake and Bumble too.
2020 IPO calendar
IPOs can be big opportunities to keep tabs on as a trader or investor.
So, to keep across all the upcoming IPOs we've made this IPO tracker! Wahey!
You can check out which companies are rumoured to be considering an IPO, which have filed for an IPO or just check out any of the companies that have recently completed an IPO.
Stock
Status
Sector
Ticker
SEC report
Acutus Medical
Public
Health
AFIB
-
Airbnb
Filed
Travel
-
Link
American Well Corp
Filed
Health
-
Link
Asana
Filed
Tech
-
Link
Bentley Systems
Filed
Tech
BSS
Link
BigCommerce
Public
Tech
BIGC
Brookline Capital Acquisition Corp
Filed
SPAC
BCACU
Link
Bumble
Rumour
Tech
-
-
CM Life Sciences
Filed
Health
-
Link
CureVac N.V.
Public
Health
CVAC
-
Deliveroo
Rumour
Food & drink
-
-
Doordash
Filed
Food & drink
-
Link
Duck Creek Technologies
Public
Tech
DCT
-
GoHealth
Public
Health
GOCO
-
Gitlab
Filed
Tech
-
Link
Hennessey Capital
Filed
SPAC
HCAC
Link
Harmony Biosciences Holdings
Public
Health
HRMY
-
Hitek Global
Filed
Tech
HKIT
Link
The Hut Group
Public
Tech
THG
-
Instacart
Rumour
Tech
-
-
Jaguar Land Rover
Rumour
Cars
-
-
Jamf
Public
Tech
JAMF
-
JFrog
Filed
Tech
-
Link
Kiromic Biopharma
Filed
Health
-
Link
Kraig Biocraft Laboratories
Public
Health
KBLB
-
Lemonade
Public
Finance
LMND
-
Li Auto
Public
Cars
LI
-
Luminar
Filed
SPAC
LAZR
-
nCino
Public
Finance
NCNO
-
O2
Rumour
Telecoms
-
-
Oak Street Health
Public
Health
OSH
-
Palantir
Filed
Tech
-
Link
Pershing Square Tontine Holdings
Public
SPAC
PSTH
Link
Postmates
Rumour
Food & drink
-
-
Rackspace
Public
Tech
RXT
-
Robinhood
Rumour
Finance
-
-
Rocket Companies
Public
Tech
RKT
-
Snowflake
Filed
Tech
-
Link
Social Capital II
Public
SPAC
IPOB
-
Social Capital III
Public
SPAC
IPOC
-
Spartan Energy
Public
Cars
SPAQ
-
Sumo Logic
Filed
Tech
SUMO
Link
Tortoise
Public
Cars
SHLL
-
TWC Tech Holdings II Corp
Filed
SPAC
-
Link
Unity Software
Filed
Tech
-
Link
Wish
Rumour
Tech
-
-
Xpeng
Filed
Cars
-
Link
What is an IPO?
An IPO is a process where a private company sells shares to public investors for the first time and lists on a stock exchange.
The main reason a company would have an IPO or "go public" in this way is to raise money by selling its shares. The money raised can help the company expand its business further and pay back anyone who's helped fund it up until that point.
What are the benefits of an IPO?
Raise capital
The main benefit of an IPO is to raise capital quickly for the business. By issuing shares to a large number of investors, a company can use this cash to grow the business (e.g. research, infrastructure, expansion).
Publicity
Publicity is another major benefit of an IPO. Lesser-known companies can steal the limelight for a few days or week, which helps increase business opportunities. For example, a publicly listed company comes with a degree of prestige and pedigree. This can also help people attract top talent to the business to help fuel growth.
What are the main disadvantages of an IPO?
It's a long process
An IPO can take six to nine months, but it could end up being much longer. During that period, the company's management team will have to devote a lot of time to the process, depriving them of the time they also need to spend on the business and making it a success.
It costs money
Similarly, an IPO costs a lot of money. Companies usually consult with financial and legal experts, which comes at a big cost. On top of that, once a company is public, it has additional admin duties to fulfil (additional accounting/reporting and more documents to disclose how the business is being run). All of that costs money.
The business now answers to shareholders
Part and parcel of going public includes being answerable to shareholders. If shareholders have a big portion of ownership of a company, they can then override management choices and decisions. Shareholders can also vote to remove managers and senior staff. Under pressure to perform well for the shareholders, many businesses end up making poor decisions, focusing on short-term wins instead of building a long-term business.
What is an IPO example?
A recent example of an IPO is Uber, which went public on 9 May 2019. Uber's price was set between US$45 and US$50 per share with a targeted valuation between US$80 billion and US$90 billion. It announced an IPO with an offering of 180 million shares at US$45 per trade and began trading at US$42 per share on the New York Stock Exchange (NYSE) on 10 May 2019.
It has been a less than 5-star experience for Uber since then, currently trading at just over US$37 per share. This doesn't mean that Uber's share price is driving downhill in the future, though. There's plenty of potential for it to rise again.
What is the IPO process?
When starting out, a company is private. It usually starts with a small number of shareholders, often including the founders' family and friends and any professional investors.
When the company is at the stage that it wants to "go public", it starts the process of an IPO. It might choose to make a public announcement of its plans and it starts to advertise to underwriters.
An underwriter prices the shares of the company and the existing shares of the company are converted into public ownership at the new value. The company needs to ensure it meets the requirements for public companies, often needing to appoint a board of directors.
On the IPO date, the company issues its shares.
Is it good to invest in an IPO?
Usually, the initial share price offered by the company is reasonable, but investors investing in an IPO should expect volatility in the share price immediately after the company floats, such as the earlier example from Uber.
Most investors who choose to invest in an IPO do so because of the opportunity to invest in younger companies. The added risk gives a higher potential return, but it also has higher potential losses.
How are IPOs calculated?
Factors that determine the valuation of an IPO include:
Demand for shares
Comparable companies in the industry
Prospects for future growth
Company narrative
Compare platforms to buy shares
If you're keen on investing in a company soon after its IPO, you're going to need an investment account. Compare the UK's leading brands below.
All investing should be regarded as longer term. The value of your investments can go up and down, and you may get back less than you invest. Capital is at risk.