Tuxedo card review
Take control of your spending with this flexible online account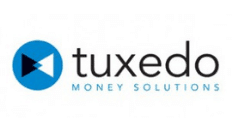 While Tuxedo has been a name in finance for around a decade, it only recently entered the field of challenger banking. Tuxedo has similar aims to other next-gen banks, to make money accessible and easy to manage, but defines itself through its fairly unique approach.
Read on to find out all you need to know about the app that's disrupting traditional banking.
What is Tuxedo?
Unlike other challenger banks Tuxedo doesn't run through an app on your smartphone, instead you manage your money and account either online or through text messages. While Tuxedo doesn't offer your average current or savings accounts, it does provide a prepaid card which it describes as "ideal" for situations both at home and abroad.
Working as a money management tool and a travelling companion, Tuxedo's prepaid cards are a simple and effective way of staying in control of your finances.
Download N26 now for free
Take control of your finances with one app
Manage everything directly in the N26 app
Set payment limits, change PIN, freeze your card
Make no-fee transactions anywhere in the world
How does Tuxedo work?
Rather than opening a brand new bank account, Tuxedo offers a prepaid card to load money onto for day-to-day spending. The benefits come from the control you have over the amounts you load on, and the competitive exchange rates when you use the card abroad.
Tuxedo works through your internet browser or through SMS messages, by sending text messages to an easy to remember number you can issue instructions to:
Deposit or transfer money.
Check your balance.
Request a statement.
Activate or deactivate your Tuxedo card.
Report your card lost or stolen.
Using Tuxedo abroad
Tuxedo's prepaid cards are perfect for travelling, not only can you make payments with no extra charges, Tuxedo's currency exchange rates are incredibly competitive, and the card works almost anywhere.
Tuxedo's pay-monthly card is a great choice for frequent travellers given its rates and fees, and its pay as you go card is a good choice for anyone looking to go away on a few weeks' holiday.
Tuxedo fees and limits
Tuxedo offers a monthly subscription or a pay as you go card plan.
Both cards have fees and charges for certain functions, but Tuxedo tries to counter these with competitive exchange rates and fees while abroad:
There is a purchasing payment of £9.95 for both the monthly and PAYG card, with a second card costing £4.99.
Payments at the post office have a charge of 99p, with a limit of £250 on deposits.
PayPoint deposits are capped at £249, with a 3% charge.
Bank transfers are free.
Debit card top-ups are free, credit card deposits have 3% charge. Both have a maximum payment limit of £750 per day.
The subscription based card costs £4.99 per month, but with fees and charges costing much less, with regular usage it ends up cheaper than the PAYG card.
UK purchases are completely free with a pay monthly card, compared to the 2.95% charge on transactions on pay as you go. Overseas transactions come with a 2.95% charge for both cards.
ATM withdrawals cost 50p. PAYG withdrawals come a with a 1.5% charge.
Overseas ATM withdrawals cost £2.25 on both cards.
There are a number of other fees for SMS account management, alerts and administrative services, these can be found here.
Is Tuxedo safe?
Tuxedo takes security seriously; one of the benefits of not being available through an app is your Tuxedo account will not be compromised if your phone is lost or stolen, and if you do lose your card or details you can send a text, go online or call customer service to immediately deactivate your account.
Your money and card details are kept securely behind a password, and you are required to register with documentation to verify your identity.
Pros and cons of Tuxedo
Pros
The card can be used almost anywhere in the world.
Competitive exchange rates on transactions and withdrawals.
You decide how much money is on your prepaid card, making it great for budgeting.
No extra transaction fees when you spend money overseas.
No credit checks.
Safe and secure.
Cons
No smartphone app.
A number of fees and charges on even basic banking functions, especially when on a PAYG tariff.
Must pay monthly to avoid pricey charges.
To use mobile functions you need to memorise or carry a list of commands.
Texts can cost £3 or more for some instructions.
The verdict
Tuxedo's prepaid cards won't be for everyone, but they are an appealing option if you are a frequent traveller or if you want to go away for a few weeks or more.
If you are looking for a mobile bank account or a savings card you might want to look elsewhere, but keep Tuxedo in mind next time you plan to go away.
Compare Tuxedo against its competitors
Frequently asked questions
Back to top
More guides on Finder