Best student finance tips: Make your student loan go further
Student living costs can add up. Here are our expert tips to making your loan go further.
With a few minor changes, you can save on everything from food to travel – and make a bit of cash, too. Here are our top 10 money-saving tips and tricks for students.
Plan ahead
Make sure you budget. If you want to stretch your student loan further, budgeting is imperative. As a general rule, it makes sense to count your income as your student loan, and then treat any grant, cash from parents or part-time work as disposable income, which should help your loan go further.
Shop smart
Are you a shopaholic? Student-discount sites like Student Beans and UNiDAYS are free to use and give students a range of ongoing shopping discounts, whether you're shopping online or in stores. You'll need an active university email address to sign up but once you have, say hello to money-saving mania from sites like ASOS, Zizzi, Prezzo, Urban Outfitters, IWOOT, Domino's… you get the picture. Find out more about student discounts in our guide.
Find the cheapest gas and electricity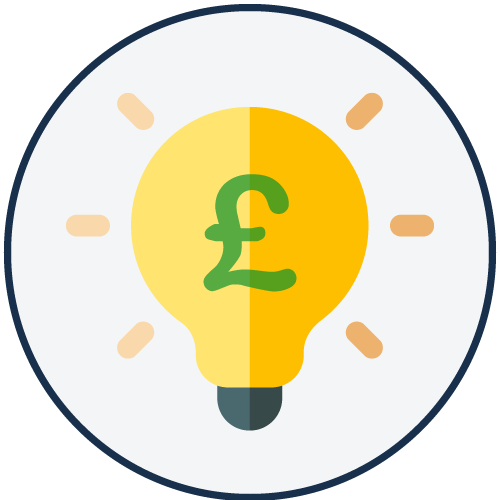 If you aren't living in halls, it's likely you'll have to pay for gas and electricity on top of rent. Don't fret though, you can make hefty savings simply by switching your provider. When renting, you're free to switch if you pay the energy company directly (not if your bills are included in your rental), but be sure to watch out for exit fees. Suppliers can charge exit fees if you leave before your contract term, which tends to be typically about £30 per fuel. We can help you to compare a wide range of energy providers.
Avoid paying the TV licence fee legally
Anyone who uses BBC iPlayer – even just for catch-up TV – and anyone watching or recording live TV need to be covered by a TV licence. However, there's a loophole specifically for students that allows some to avoid this. Under the rules, you don't technically need a TV licence if your parents have one, you live with them outside term time, and you only watch TV on a device that isn't plugged into an aerial or a mains socket when you're at uni.
Buy second-hand books
When you get your book list for the coming term, you may find some that are going to break the bank. The university library is likely to have some of them, but in the first few weeks of term, they're usually in high demand. Your next port of call should be the local library to see if it has a copy. Alternatively, check Amazon and eBay for used books. They may look a little worn, but it's better than paying through the nose for something you'll only read for a term… right?
Split train tickets
Regularly visiting friends or home on the train? You could be saving more money than you realise! Instead of buying tickets for the whole journey every time, check whether buying separate single tickets isn't any more expensive. In some cases, this slashes the price – even though you're on exactly the same train! It's perfectly allowed within the National Rail Conditions of Carriage, and has been confirmed by the Association of Train Operating Companies (ATOC). The only rule is that the train must call at the stations you buy tickets for.
Best before food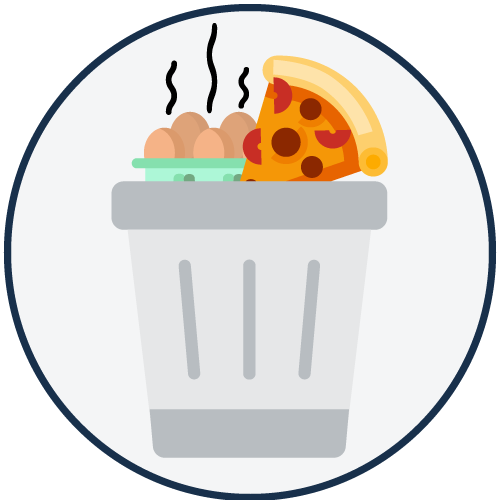 You might be binning a lot of food unnecessarily if you don't know the difference between "use by" dates and "best before". Foods with a "best before" date are letting you know when the food will be best in quality, but this doesn't mean you can't eat it once the date has passed – it's perfectly fine to eat until after the '"use by" date. Plus, there are student discounts on food, to help you get your pizza for less.
Get paid to fill out surveys
It's possible to earn hundreds of pounds a year by taking part in online surveys, which are often short enough to fill in during breaks between those dreaded early-morning lectures. All you have to do is sign up, wait for survey alerts to land in your inbox, then make your way through the questions. Survey sites then add the cash or other rewards to your account.
Part-time job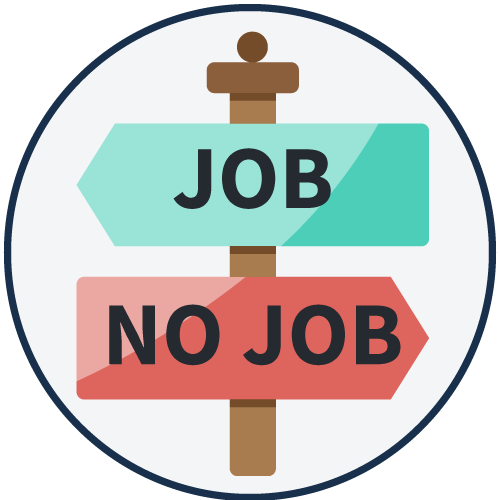 While studying is obviously a priority, many students will get themselves a job, too. This can be particularly useful if you find that you don't have enough cash. Babysitting, campus tours, a bar, supermarkets and the library are all handy places to start, but it can pay to think beyond those, too. Some earn from working as a TV extra or even taking notes in lectures for students who are unable to do so.
Get a railcard
Consider a 16-25 Railcard if you find yourself spending over £90 on trains during the year. These can cut a third off off-peak train tickets and tube fares. Cards can be bought from the Railcard website for £30 a year or £70 for three years. You won't regret it.
Stretch your student loan even further when using our verified student discount codes and promotions
Frequently asked questions