Revolut statistics
Valued at $1.7 billion (£1.3 billion) and funded to the tune of $336.5 million (£257 million), Revolut's one of the world's biggest fintech unicorns.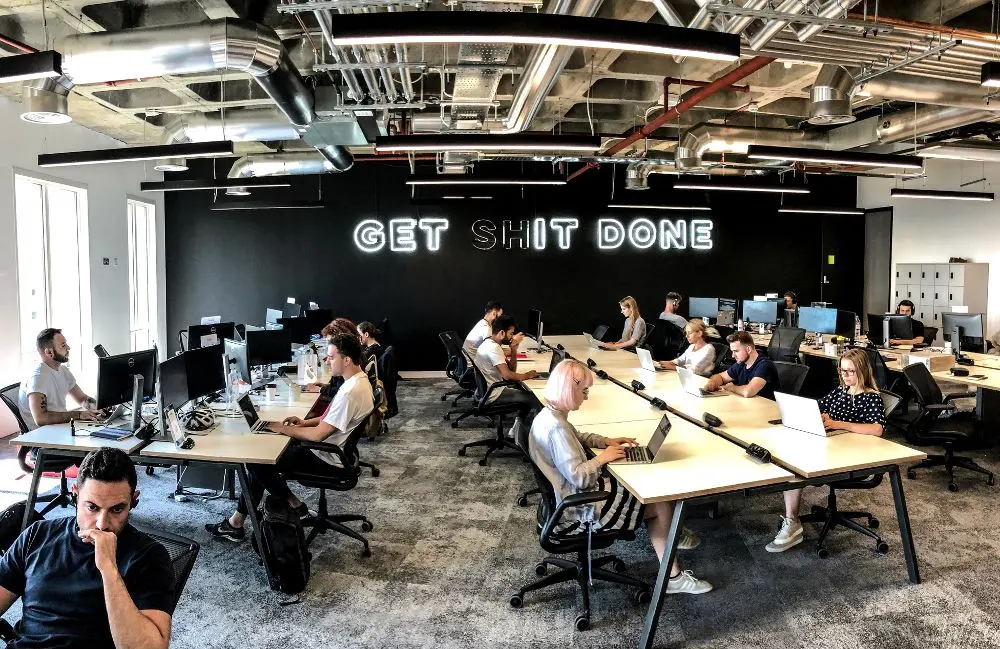 Revolut is a fintech company which provides a debit card and a Swiss Army knife of an app, packed full of features including (hold your breath): a current account, peer-to-peer payments, currency exchange, multi-currency cards, day-by-day in-app insurance purchases and the option to buy cryptocurrency.
The company has been in the news for its aggressive expansion into dozens of countries, monster valuation and fundraising rounds, its ongoing war with the likes of Monzo and Starling Bank in the UK, and its apparently cut-throat working environment – Revolut's company slogan is "Get shit done."
Quick stats
Who founded Revolut? Nikolay Storonsky and Vlad Yetsenko in July 2015.
Where is Revolut's headquarters? Revolut's headquartered in London, with offices in more than 20 locations worldwide.
How much funding does Revolut have? Revolut's total funding is $336.5 million.
How much revenue does Revolut make? Revolut made £58.2 million revenue in FY 2018.
What's Revolut's valuation? Revolut has a $1.7 billion market valuation (as of 26 April 2018).
Revolut's growth over time
Since launching, Revolut has achieved the sort of growth entrepreneurs and CEOs dream of. By opening offices in over 20 countries, Revolut has been able to expand aggressively and beat competitors to the punch in different markets.
Revolut has more than 8 million users, with an ambitious goal to onboard 100 million within 5 years
The company said in 2019 that it had 250,000 daily active users, and numbers continue to grow.
Weekly Google searches for Revolut
Revolut dwarfs the competition when it comes to user numbers
| Bank | Total Customers (in millions) December 2019 |
| --- | --- |
| Revolut | 8 |
| N26 | 3.5 |
| Monzo | 3 |
| Monese | 1 |
| Starling Bank | 0.93 |
| Tandem | 0.5 |
Revolut investment alongside other fintechs
Revolut's fundraising rounds have amassed $336.51 million in total, with investors including DST Global – which were early backers of Facebook and Spotify.
The company has 26 main investors. A large share of Revolut's funding comes from venture capital firms such as Lakestar and Index Venture, as well as individual investors such as Nicole Junkermann and Ian Hannam.
Another notable investor is Andy Murray – yes, that one. The tennis star invested £17 million in 2017 during a crowdfunding campaign.
| Bank | Worth investments |
| --- | --- |
| N26 | £387 mil |
| Revolut | £263 mil |
| Monzo | £180 mil |
| Starling | £133 mil |
Revolut's valuation
Revolut's current valuation is $1.7 billion, and annual revenue was £58.24 million in the 2018 financial year.
Revolut is one of only 16 "unicorns" in the UK
Revolut
Transferwise
Oaknorth
Monzo
Babylon Health
Deliveroo
Oxford Nanopore Technoligies
Benevolent AI
OneTrust
Darktrace
Improbable
The Hut Group
Brewdog
OVO Energy
Graphcore
CMR Surgical
Revolut revenue & financials
| GBP | FY, 2016 | FY, 2017 | FY, 2018 |
| --- | --- | --- | --- |
| Revenue | 2.4 million | 12.8 million | 58.2 million |
| Revenue growth % | 1869% | 443% | 354% |
| Cost of goods sold | 7.8 million | 19.4 million | 68.3 million |
| Gross profit | 5.4 million | 6.6 million | 10.1 million |
| Gross profit margin % | 230% | 51% | 17% |
Employee overview
Revolut has more than 1,600 employees worldwide, where around 500 are located in the UK. The most common skills are SQL, data analysis and Python. Some of the key figures at Revolut are:
Nikolay Storonsky – CEO
Vladyslav Yatsenko – CTO
Andrius Biceika – Head of People
Dinis Cruz – Chief Information Security Officer
Alan Chang – VP Operations
Martin Gilbert – Non-Executive Chairman
Revolut office locations
London, UK
San Francisco, US
New York, US
Melbourne, Australia
São Paulo, Brazil
Toronto, Canada
Paris, France
Berlin, Germany
Mumbai, India
Dublin, Ireland
Tokyo, Japan
Vilnius, Lithuania
Kraków, Poland
Warswaw, Poland
Lisbon, Portugal
Porto, Portugal
Moscow, Russia
Saint Petersburg, Russia
Singapore, Singapore
Barcelona, Spain
Stockholm, Sweden
Click here for more research. For all media enquiries, please contact