RBS Business Credit Card review 2022
For RBS Business Banking customers this straightforward business credit card offers a competitive ongoing (albeit variable) rate and a free app for real-time monitoring and control.
Finder rating: ★★★★★
Potential costs:
3.5/5
Doing its job:
3.5/5
Extras:
3/5
In a nutshell:
Annual fee kicks in after the first year.
Representative example: When you spend £1,200 at a purchase rate of 16.9% (variable) p.a. with a fee of Year 1 - £0, Year 2 onwards - £30 per annum, your representative rate is 24.3% APR (variable).
Up to 56 days
Interest-free each billing period
Details
| | |
| --- | --- |
| Issuer | Royal Bank of Scotland |
| Network | Mastercard |
| Annual/monthly fees | Year 1 - £0, Year 2 onwards - £30 per annum |
| Balance transfers | 16.9% |
| Balance transfer fee | 0% |
| Purchases | 16.9% |
| Purchases interest-free period | Up to 56 days |
| Cash advances | 16.9% |
| Minimum credit limit | £500 |
| Maximum credit limit | Not specified |
| Additional Rewards Info | Free 'online account servicing' via ClearSpend mobile and desktop app. |
Customer rating
★★★★★
Satisfaction survey
Straightforward credit card with a below-average purchase rate
Annual fee kicks in after the first year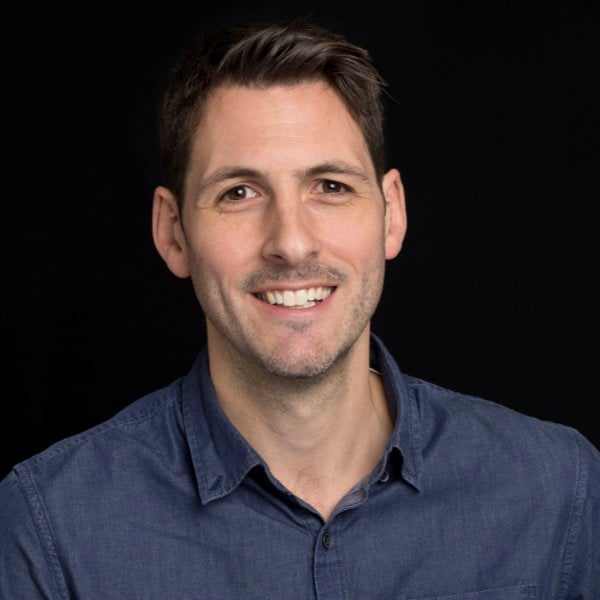 Review by
chris.lilly@finder.com
---
Chris Lilly is a publisher at finder.com. He's a specialist in personal finance, from day-to-day banking to investing to borrowing, and is passionate about helping UK consumers make informed decisions about their money. In his spare time Chris likes forcing his kids to exercise more.
Expert review
If you already use Royal Bank of Scotland (RBS) Business Banking, then this no-frills card could help your company deal with an irregular cash flow. Provided you pay off your balance in full each month, you'll be able to take advantage of up to 56 days of 0% interest on your purchases each billing cycle (although this doesn't apply to cash advances).
Aside from the annual fee, which is waived in the first year for RBS Startup Bank Account holders (or those happy to switch), if it's used carefully, this card doesn't have to cost your company a penny. The annual fee will also be waived in the following years, provided you spend at least £6,000 per year.
Unlike many other business cards, including RBS's own Business Plus card, there's not much in the way of perks so you won't find airport lounge access or the opportunity to earn cashback. One of the card's strongest features might well be its below-average standard rate of 16.9%. If you're currently paying more elsewhere, you might opt to take advantage of the balance transfer facility (no 0% offers here, sadly) to save on the interest you're paying each month.
Pros and cons
Pros
Up to 56 days to spread the cost of purchases (provided you pay off your balance in full each month)
A relatively low 16.9% interest rate on purchases
Cons
Year 1 - £0, Year 2 onwards - £30 per annum
Applicants with low credit scores are unlikely to be eligible
Only available to existing RBS business customers
Approval for any credit card will depend on your status. The representative APRs shown represent the interest rate offered to most successful applicants. Depending on your personal circumstances the APR you're offered may be higher, or you may not be offered credit at all. Fees and rates are subject to change without notice. It's always wise to check the terms of any deal before you borrow.
Repayment options
You can make manual repayments through Royal Bank of Scotland's app, by logging in to your online banking or over the phone(0345 307 0900). Alternatively, you may wish to set up a direct debit.
A direct debit protects you from forgetting to make a repayment and either damaging your credit score, getting hit with a penalty fee (£12) or losing any promotional rates as a result.
You can arrange a direct debit for repayments when you apply for the credit card. The table below shows the options available.
Choose from the following direct debit options for your monthly repayments:
| Minimum amount | Fixed amount | Fixed percentage | Full amount |
| --- | --- | --- | --- |
| | | | |
How to apply
If you've compared cards and want to apply, you can download an application form from the RBS website. You'll then need to submit the form in one of the following ways:
Scan and email the form
Post the form to RBS
Drop the form in at a branch
To help speed up your application, it's a good idea to have a few key details at hand. You'll need your business address, trading address (and registered address if different) and company number if you have one. You'll also be asked for financial information such as your business turnover, net profit before tax and bank details. Finally, RBS will need details of each business partner/owner, including their date of birth and three years' UK residential address history.
If you want to transfer a balance, you'll need to phone the RBS business team (0345 307 0900).
Frequently asked questions
What credit limit will I get with the RBS Business Credit Card?
If Royal Bank of Scotland is able to offer you this deal, the offer will specify a tailored credit limit based on Royal Bank of Scotland's assessment of your situation and your business. The minimum limit offered on this card is £500 and Royal Bank of Scotland does not specify a maximum. Once you've had the card for a while and shown Royal Bank of Scotland that you're reliable, you may wish to apply for a credit limit increase.
Can I withdraw cash using the RBS Business Credit Card?
Although it's possible, withdrawing cash from a credit card account is generally not a good idea, as "cash-like transactions" (such as withdrawing cash at an ATM, getting cashback at the till, spending at a casino or buying currency) often incur steep fees and/or higher rates of interest.
The cash advance fee on the RBS Business Credit Card is 3% (min. £3). For example, if you withdraw £50, you'll incur a fee of £3.00. Withdraw £250, and you'll incur a fee of £7.50.
The interest rate on this part of your balance will be 16.9% (chargeable from the day of the transaction – the card's usual "up to 56 days interest-free" grace period won't apply).
How much does it cost to use the RBS Business Credit Card abroad?
Non-sterling transactions are subject to a 2.95% charge. For example, if you spend 200 euros (£176.04), it'll cost you around £5.19 in fees.
Can I get additional RBS Business Credit Cards for my team?
Yes. Royal Bank of Scotland doesn't specify a maximum number of cards you can request. Each card comes with an additional account fee of £30.
Finder business credit card ratings
Our customer satisfaction scores ("Customers say") are based on a survey of 357 customers carried out in December 2021.
To find out more, read our full methodology.
We show offers we can track - that's not every product on the market...yet. Unless we've said otherwise, products are in no particular order. The terms "best", "top", "cheap" (and variations of these) aren't ratings, though we always explain what's great about a product when we highlight it. This is subject to our
terms of use
. When you make major financial decisions, consider getting independent financial advice. Always consider your own circumstances when you compare products so you get what's right for you.