Nine new lenders approved for the Coronavirus Business Interruption Loan Scheme (CBILS)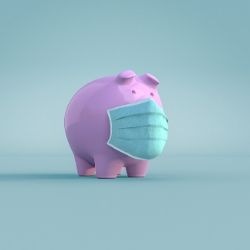 There are now over 60 lenders on the scheme to help small businesses who are suffering as a result of coronavirus.
The government launched the CBILS in March, to give small businesses some relief from the financial impact that closing due to coronavirus has had on their revenues. A number of different programmes within the scheme offer loans to SMEs in the face of the current pandemic.
The latest lenders that have been approved by the British Business Bank to provide financial support through the CBILS are: Assetz Capital, White Oak UK, Ultimate Finance, Investec, Tower Leasing, Investment Business, Atom Bank, Ebury and Fleximize.
Under the scheme, lenders can provide up to £5 million in loans, overdrafts, invoice finance or asset finance for small businesses, and up to £25 million in support for businesses with a turnover between £45 million and £500 million. This replaces the Enterprise Finance Guarantee (EFG) on a temporary basis.
The lenders will confirm shortly when they expect to be able to begin taking applications from smaller businesses in the UK. The British Business Bank is continuing to review applications from new lenders to extend the reach of the scheme.
Keith Morgan, the bank's CEO, said: "The British Business Bank continues to help meet the incredible demand for the CBILS by approving additional lenders for accreditation to the scheme, and providing even more choice for smaller businesses in need as a result of the COVID-19 outbreak. These nine newly accredited lenders for the CBILS will be able to deploy vital funding and get additional finance flowing to smaller businesses across the UK as quickly as possible."