HSBC Personal Loan review August 2020
One of the biggest traditional banks in the UK, HSBC offers fee-free unsecured personal loans to existing and new customers, at a competitive fixed rate.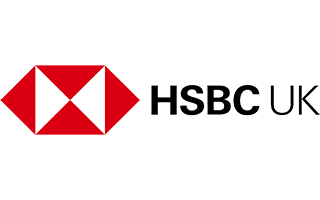 Compare HSBC personal loans
Late repayments can cause you serious money problems. See our
debt help
guides.
What is HSBC?
HSBC was founded in Hong-Kong in 1865 and is now a global bank that operates in 66 different countries, with over 38 million customers.
Unlike with many other banks, you can apply for a personal loan with HSBC even if you don't usually bank with it. HSBC will be in touch with an answer in a few days, and you'll be able to start designing your new living room or browsing for new cars right away.
Key details
| | |
| --- | --- |
| Loan type | Unsecured Personal Loan |
| Loan amounts | £1,000.00 to £25,000.00 |
| Loan terms | 1 Year to 8 Years |
| Loan rate type | Fixed |
| Product fee | 0% |
| Same day funding available | |
| Instant decisions in most cases | |
| Soft-search facility available | |
| Joint applications | |
| Overpay without penalty | |
| Concurrent loans allowed | |
| Topping-up pays off existing loan and initiates a new loan | |
| Repayment methods | Direct Debit |
Representative example: Borrow £10,000.00 over 3 years at a rate of 3.3% p.a. (fixed). Representative APR 3.3% and total payable £10,509.12 in monthly repayments of £291.92.
Am I eligible?
| | |
| --- | --- |
| Available to | New or Existing Customers |
| Age | 18 or over |
| Income | £10000.00 Per Annum |
| Credit profiles | Good |
| Acceptance note | Minimum Applicant Income £10,000 Per Annum. |
How do I apply
If you've compared personal loans and decided that HSBC is your best shot, you have two main ways of applying:
Online. If you already have an HSBC bank account, you can apply from your online banking or through the app. If you don't, online application is still available and preceded by a so-called "soft-check" – they'll check your details and let you know if you have a good chance of being accepted for a personal loan, without affecting your credit score. In general, always use an eligibility checker before going through with an actual application.
In person. Talking to someone sometimes makes it easier to get a clear picture of the financial decision you're making, so if you prefer you can book an appointment with HSBC staff and sort it out in branch. Appointments can be booked from the HSBC website.
In both cases, be prepared to provide HSBC with proof of your ID and address, three years of address history and details of your income and employment (payslips and bank statements). If you are an existing customer, you may be able to do without some of these documents, but you'll still need proof of ID and address and a recent bank statement.
We show offers we can track - that's not every product on the market...yet. Unless we've said otherwise, products are in no particular order. The terms "best", "top", "cheap" (and variations of these) aren't ratings, though we always explain what's great about a product when we highlight it. This is subject to our terms of use. When you make major financial decisions, consider getting independent financial advice. Always consider your own circumstances when you compare products so you get what's right for you.