Knowing how to sell shares is an important step in the investing process. There may be cases where you hold onto stocks until you retire, or generously pass them down for someone to inherit. But if you're trading stocks and shares over a lifetime, chances are you'll plan on selling shares at some stage.
Before you get trigger-happy and start smashing that sell button, there are a few things to consider. Ideally, make sure you've got a decent grasp of the costs, what it means for your taxes, and importantly – whether you should be selling your shares in the first place.
How to sell shares
Make sure you definitely want to sell. A long-term "buy and hold" strategy can often lead to the most fruitful rewards.
Make a plan. It's best to make a plan before going ahead with the sale. Once you've thought about how selling your shares will impact the rest of your portfolio, the rest of the process is very straightforward.
View your portfolio online and find the shares you want to sell. Most UK brokerages will allow you to sell shares online, on their website or using an app. This means you can carry out a sale right at your fingertips while sitting in your living room. If you'd rather make a sale over the phone, bear in mind that some investing platforms charge quite hefty fees for this service.
Review the sale. You'll be able to see how much you'll receive for your shares before you hit sell. When you're ready, you can sell.
Our top picks for selling and purchasing shares
What do I need to know about selling my shares?
Make sure you have a clear understanding of why you want to sell your shares. Next, assess what it will cost and how this sale fits into your wider investing goals. Another key area to think about is whether the sale of your shares will affect your tax position.
Why might I consider selling my shares?
You might be thinking about selling your shares for several reasons. Here are some examples of common situations explaining why investors sell stocks:
The shares have consistently performed poorly, so you want to cut your losses.
You find out new information about the company that changes your outlook for the shares.
It's a stock that no longer fits with your overall investing strategy.
Selling shares allows you to consolidate your holdings and simplify your portfolio.
Price appreciation means that you want to lock in some profit.
To access cash, you sell shares to liquidate some of your holdings into pounds.
Does it matter which platform I use to sell my shares?
It can definitely make a difference. Each investing platform will structure its fees in a variety of ways.
With some platforms, a commission fee will be charged when you buy or sell an investment. This makes selling your shares more expensive with certain brokerages.
What often matters is where you're buying the shares in the first place, because that will likely be the place you'll eventually sell them – although it is possible to transfer your shares over to a new provider.
It's worthwhile to do plenty of research to make sure you're set up with an affordable brokerage account before you start investing.
Compare platforms that let you buy and sell shares
Table: sorted by promoted deals first
How do I sell shares without a broker?
For most retail investors (which is the likes of you and me), this isn't possible. You'll need to use some sort of brokerage service or share trading platform to carry out your sale. An exception would be if you owned private equity shares and sold them directly to another investor. With this, the private company often has to approve the sale.
How much does it cost to sell shares?
This depends on the investment platform you're using.
A handful of platforms won't charge you anything to sell shares. Most brokerages will charge some sort of commission when you make a trade. This could be a flat fee, no matter how many shares you sell. Or, it might be a percentage of the value of the trade.
This is why it's important to think about things carefully first. If you want to go ahead with a sale and your broker charges a commission, it could be worth making your sale in one go to keep costs down, whereas if there are low or no commissions, you might decide to sell your shares in chunks at different times.
Am I taxed on the shares that I sell?
Possibly. The answer to this depends on the type of investment account you're using to hold your shares and whether the price has gone up or down.
If you're using a general investment account (GIA), you may have to pay tax on the sale. Each tax year, you get certain allowances to use up. Currently, in the 2023/2024 tax year, you have a capital gains tax (CGT) allowance of £6,000 and a dividend tax allowance of £1,000.
This means you only have to pay tax on gains made that breach these thresholds within the tax year. The tax won't apply automatically – you'll need to report it.
When am I not taxed on shares that I sell?
If you're selling because the shares have dropped in value, you won't have to pay tax because you haven't made a capital gain.
If your shares are in an individual savings account (ISA), then you won't be taxed on any profits you make, so long as you stuck to the annual allowance in the year you bought them, which is £20,000 and was £20,000 in every tax year from 2017/18. Additionally, when you want to withdraw funds after selling your shares, you won't be subject to income tax if the money is coming from an ISA.
Similarly, if you have a SIPP (self-invested personal pension), you're also able to sell shares held within the account without paying tax on gains. But, when you start withdrawing money from a SIPP, it may be subject to income tax.
Other scenarios where no tax is due when you sell your shares or bonds include:
Giving your shares as a gift to a husband, wife, civil partner or a charity
Shares in employer share incentive plans (SIPs)
UK government gilts (also applies to premium bonds)
Some corporate bonds
When should I sell my shares?
This depends entirely on the investments you own and what your goals are.
If you bought the shares as a long-term investment, you may only want to sell them once you're ready to start using the funds in your portfolio.
There are other instances when you might want to sell shares earlier. This could be due to a shift in your personal circumstances or if something about the underlying stock changes.
The bottom line is that there is no single perfect time to sell your shares – it will depend on what makes the most sense for you.
What should you consider before selling shares?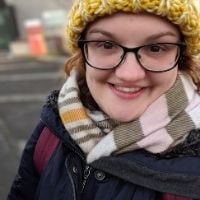 The most important thing to think about is the reason why you want to sell your shares. Understanding your "why" will give you a better idea of how to proceed.
Before you go ahead and take any action, ask yourself these questions first:
Are you panic selling or acting out of emotion?
Has the price changed because of wider market conditions or a specific issue with the stock?
What do you plan to do with the money from the sale; do you have somewhere else you want to invest it?
If you need cash, is there anything else you can sell first instead of dipping into investments?
Getting to grips with your motivations and future plans will help dictate what your next steps are and reveal if selling your shares is the right path to take.
Bottom line
There's no perfect time to sell your shares. It's all about how it fits in with the rest of your portfolio and investing goals. Setting yourself up with a cheap brokerage account can reduce costs and ensure you don't pay more than you need to when the time comes to exit your position.
Before selling stocks or shares, ask yourself if you're acting in line with your long-term financial goals. It's best to avoid panic-selling. Equally, it is not a good idea to hold onto a floundering stock simply because you don't want to sell at a loss. Try to keep emotions out of the equation and focus on what matters: your expectations for the company and your personal financial goals.
Frequently asked questions