2021 was a bumper year for IPOs, with over 100 new companies listing in the UK. Investors are now looking forward to some high-profile IPO launches in 2022, possibly including BrewDog, Monzo and Virgin Atlantic.
In this guide, we explain what you need to know about IPOs. We also answer common questions such as "what is the IPO process?" and "why do companies go public?"
What is an IPO?
An IPO or initial public offering is when a private company first offers shares to the public. The company and any original investors receive money in exchange for selling shares. An IPO is also known as a stock market flotation or a stock market listing. This is because the company will now be listed on the stock exchange.
How do IPOs work?
IPOs work by selling a company's shares to members of the public and institutional investors like pension schemes. It enables a business to raise a large amount of finance to help them expand. As a publicly listed company, the business may also find it easier to obtain debt finance and get good terms on borrowing.
If you buy shares in an IPO, you'll get a chance to own those shares before they hit the stock market. This means you might benefit from your new stocks rocketing in price. However, making a profit isn't guaranteed as shares prices of newly listed companies can be extremely volatile.
An IPO is often part of a business's journey from a small startup to a large company. The business has probably had previous investments from a smaller number of private investors, such as family and friends, angel investors or venture capitalists.
Existing investors who own shares already can often make money from an IPO. This is because they can now sell the shares they own, hopefully for a large profit.
What is the IPO process?
Here is the IPO process for a UK company that is listing on the London Stock Exchange:
Underwriter proposals: The business advertises to specialist underwriters they bid to win the work.
Choosing an underwriter: The business chooses which underwriter to use and draws up a contract.
Due diligence and legal preparation: The underwriters prepare legal documents and work out the appropriate share price.
Marketing the IPO: The IPO team works to create marketing materials for potential investors.
Announcement of IPO. This is published by the London Stock Exchange and is called an "Intention to float" or "AIM schedule 1" announcement.
Updated announcement: This gives details of the expected share price to the London Stock Exchange.
Final price announced: This takes place at 7:00 on the IPO day.
Conditional trading begins: This takes place at 8:00 on the IPO day. There is a deferred payment period and trades aren't guaranteed. Some trades may not take place if the IPO is oversubscribed and there are more buyers than available shares.
Unconditional dealing starts: This usually happens a few days after the IPO and is when normal share trading begins.
Why do companies go public?
Companies decide to go public for a number of reasons, including the following:
Raising finance: An IPO can give businesses access to a substantial amount of finance as they will sell shares to institutional investors and members of the public.
Prestige: Being publicly listed may make it easier to win new clients, customers and recruit quality staff as the business is seen as successful.
Marketing buzz: The IPO may lead to more reporting in the media, raising the business's visibility and leading to increased sales.
Lending terms: The business may get better lending terms because there will be more financial information released through quarterly reporting.
Are there any disadvantages to a company going public?
The following are some of the isadvantages for businesses deciding to float on the stock market:
Expensive: There are substantial professional and marketing costs.
Distracting: Fluctuations in the share price can be distracting for the management team. They may have bonuses linked to the share price rather than profit.
Increased reporting requirements: This means reporting will take extra time and there will be professional costs.
Harder to take risks: The management team will be concerned with short-term results that impact profits and the share price. This may make it harder to take long-term decisions or risks that will not lead to immediate profits.
Can I buy shares in an IPO?
You can buy shares in an IPO by investing through a share dealing platform. They will give information on upcoming IPOs and how you can invest. Some IPOs are only available to institutional investors, like pension funds.
How to find upcoming IPOs?
There are often rumours of IPOs long before an actual listing takes place. So how can you find out what IPOs are definitely available for investment in the near future?
Most companies make an "intention to list" statement to the stock market before the IPO. The announcement is usually published on websites that carry the London Stock Exchange trading news.
There are several news sources to find upcoming IPOs, including the following:
Exchange websites. New York Stock Exchange (NYSE), NASDAQ and London Stock Exchange all have dedicated sections for IPOs.
Google News. You will be able to find analyst opinions and information on any possible IPOs in the future on Google News.
Many share dealing platforms also have information on upcoming IPOs and allow you to register an interest and invest through their platform.
Should you invest in IPOs?
Investing in IPOs can be fun as you will get to own part of a new exciting company. There is also the possibility of benefitting from a rocketing share price. However, not all IPOs are successful. Research from investment data website, Trustnet, found share price returns ranged from a 300% gain to an 85% loss for the 120 companies listed in the UK last year.
Most experts suggest that more risky investments, like IPOs, should only form part of your investment portfolio and should be balanced by less risky investments.
Other options to investing in IPOs
There are other, slightly less risky, options to investing in IPOs. Here are some of your options:
Consider investing in a fund that buys shares in IPOs instead of investing in a single individual IPO launch.
Invest in a smaller company's investment fund. The fund manager will have detailed knowledge of which small companies are expected to grow in the future.
Should I invest in an IPO?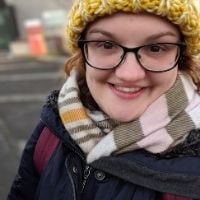 Investing in IPOs is not for the faint-hearted. IPOs can be an extremely risky investment as newly listed companies tend to have a period of share price volatility.

However, some IPOs do see huge increases in share price, so there's a great opportunity as well as risk.

If you do decide to invest in an IPO, then buckle your seatbelt because you may be in for an exciting ride.
Pros and cons
Here are some pros and cons of investing in an IPO.
Pros
Opportunity for big gains. Some companies such as LinkedIn have seen big initial gains in the share price after an IPO. LinkedIn share prices rose 109% on the first day after launch.
Exciting. You will have the opportunity to own part of a company right at the beginning of its stock market journey.
Cons
Expensive. The public doesn't usually see the cheapest prices as IPOs have many rounds of private investing before they are opened up to the public.
May drop in value. Many shares actually go down in value soon after the IPO launch.
High-risk investment. Investing in an IPO is usually considered high risk because it is a fledgling company with no trading history.
Volatile prices. Stock prices can be extremely volatile in the first few months and years of trading.
Minimum investment level. There is often a minimum investment level of £1,000 to £2,000.
Offers are sometimes restricted. Some companies restrict offers to institutional investors.
Bottom line
Investing in an IPO will enable you to buy a small part of a fledgling company with a big potential for growth. However, receiving a great return on your investment is not guaranteed. Returns on IPO investments last year varied significantly from a 300% gain to an 85% loss.
If you do decide to take the plunge , then make sure your IPO investment is part of a well-diversified investment portfolio. That means you'll be able to spread your risk across many types of shares and asset classes.
Frequently asked questions
All investing should be regarded as longer term. The value of your investments can go up and down, and you may get back less than you invest. Past performance is no guarantee of future results. If you're not sure which investments are right for you, please seek out a financial adviser. Capital at risk.