How to invest in NASDAQ from the UK
Everything you need to know about investing in the world's second biggest stock exchange.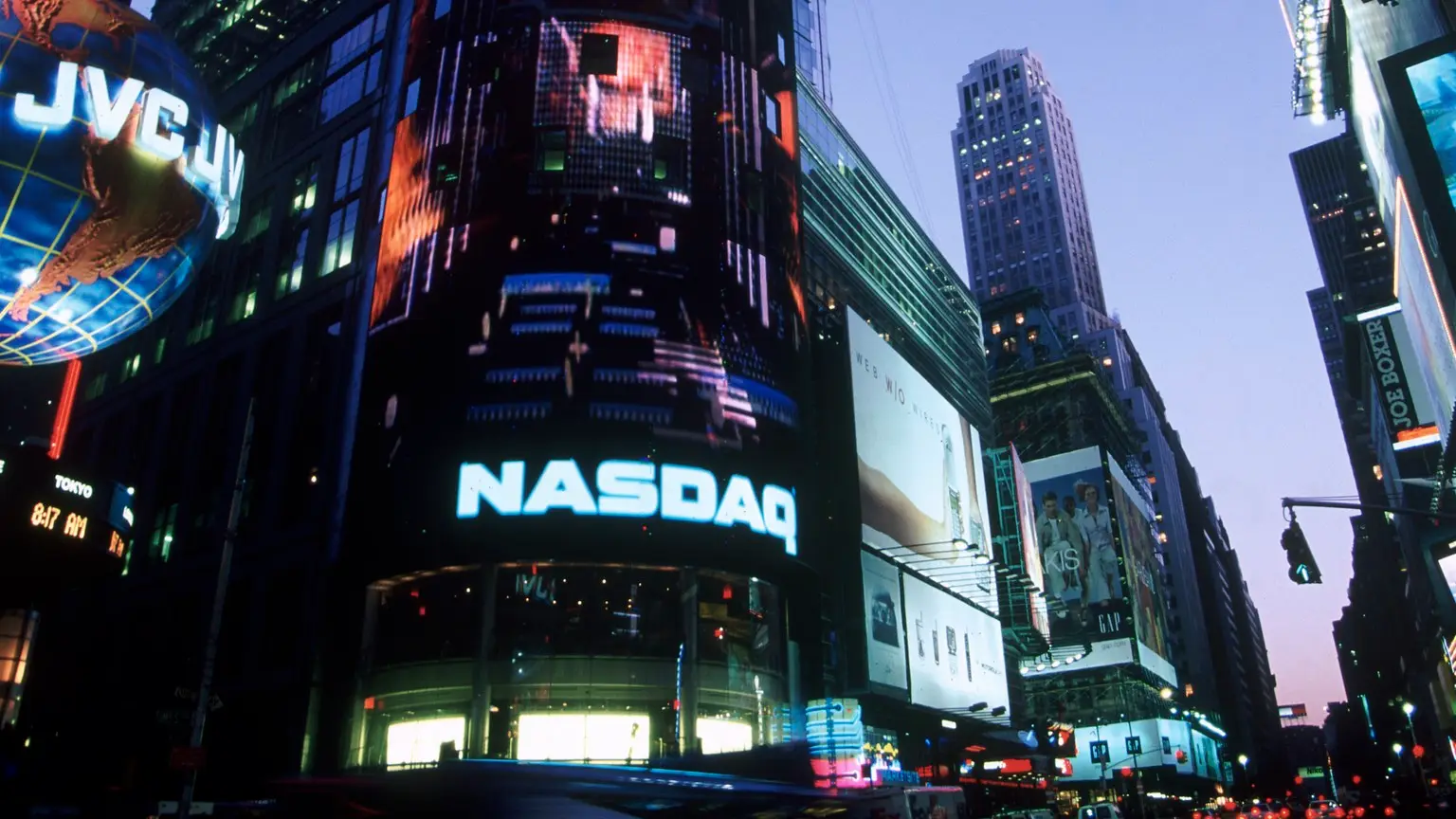 Can I invest in NASDAQ in the UK?
Yes, there are a number of ways you can invest in the NASDAQ from the UK. These days many share-trading platforms and brokers offer access to US stock markets. You can buy individual stocks that are listed on the NASDAQ, or invest in index funds that track the performance of the NASDAQ stock market, for example.
Is the NASDAQ a good investment?
That depends on how it performs. As with all investing, there is risk. The NASDAQ and the US in general have been the powerhouse of global growth for many years.
The NASDAQ or NASDAQ stock market, is the world's second largest stock exchange by market capitalisation after the New York Stock Exchange, and is also based in New York. It's the home of some of the most globally renowned companies and the growth of the whole index reflects that.
The NASDAQ also offers high liquidity and trading options. UK investors looking to expand their portfolio will be able to trade over 3,300 stocks on the NASDAQ.
How to invest in the NASDAQ
Choose a broker or trading platform. Different platforms have different fees and account options, so it's important you pick the one that best suits your investing needs. You can compare a range of share-trading platforms that let you invest in the NASDAQ below.
Open a share-trading account. Once you've selected which broker or platform you'd like to use, you'll need to open an account with a share-trading platform or broker to start investing.
Deposit funds. All brokers will let you deposit in pounds, then will either convert your funds into US dollars or leave them as pounds. If your funds are left in pounds, it's likely you'll need to pay an FX fee on each trade, which can end up costing more overall.
Buy NASDAQ shares. Once your account is set up and funded, you can begin buying and selling shares.
Compare NASDAQ share-trading platforms
All investing should be regarded as longer term. The value of your investments can go up and down, and you may get back less than you invest. Capital is at risk.
All investing should be regarded as longer term. The value of your investments can go up and down, and you may get back less than you invest. Capital is at risk.
How much does it cost to invest in the NASDAQ?
Some brokers or trading platforms will charge you a commission on every trade, while others may only charge you an FX fee when you initially deposit pounds, then charge no commission on trades.
It's important that you understand the fee structure of each platform before using it to trade. Certain brokers or platforms will suit different types of investors, but may prove to be expensive if you're only investing small amounts.
Broker trading fees
Below is a breakdown of the basic fees you'll pay when making a single NASDAQ trade using each broker:
IG: No commission
eToro: No commission
Hargreaves Lansdown: £11.95
Degiro: £.175 + 0.022% (max £5)
Saxo Markets: £8
Other ways to invest in the NASDAQ
If you want to invest in the NASDAQ but don't want to buy NASDAQ stock directly, you have other options. You can buy an exchange-traded fund that tracks the performance of the entire NASDAQ index, as well as indices like the S&P 500 or Dow Jones Industrial Average.
NASDAQ ETFs
First Trust NASDAQ-100 Equal Weighted Index Fund (QQEW)
Invesco DWA NASDAQ Momentum ETF (DWAQ)
PowerShares QQQ (QQQ)
ProShares Equities for Rising Rates ETF (EQRR)
Fidelity Nasdaq Composite Index Tracking Stock ETF (ONEQ)
Which stocks are on the NASDAQ?
There are over 3,300 stocks available on the NASDAQ, including many of the largest companies in the world by market capitalisation.
Popular NASDAQ stocks include:
NASDAQ Composite
The NASDAQ Composite (IXIC) is a stock market index that tracks the common stocks and securities on the NASDAQ. The NASDAQ-100 is an index that tracks a subset of the top 100 non-financial stocks on the NASDAQ. You can invest in these indices by buying an ETF that specifically tracks the performance of the stocks in the index.
NASDAQ trading hours
The NASDAQ is open during regular US market hours, which are 9:30am to 4pm (Eastern time), Monday to Friday. For UK investors, this means you can trade the NASDAQ between 2:30pm and 9pm, Monday and Friday.
Warning: The value of investments can fall as well as rise and you may get back less than you invested. Past performance is no guarantee of future results.
*Disclaimer: The offers compared on this page are chosen from a range of products Finder has access to track details from and is not representative of all the products available in the market. Unless indicated otherwise, products are displayed in no particular order or ranking. The use of terms "best", "top", "cheap" including variations, are not product ratings and are subject to our terms of use. You should consider seeking independent financial advice and consider your personal financial circumstances when comparing products.