Is high inflation bad for pensions?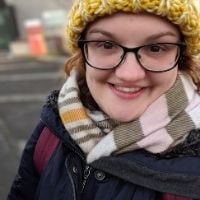 How significantly your pension is likely to be affected by inflation depends on the type of pension you have, and how far away you are from retirement. Or, indeed, whether you're already retired.
In principle, the state pension should be protected from the impact of high inflation because of the triple lock. But this is provided that the triple lock remains in place. If the government decides to ditch the CPI-linked prong of the triple lock, then pensioners that rely on the state pension for most of their income may be particularly vulnerable. This is not least because a proportionately high amount of pensioner income goes on energy bills – which are at a historic high as of late 2022.
Private pensions are potentially vulnerable to the effects of inflation too. While many defined benefit pensions have inflation-linked increases built in, these increases are often capped. And defined contribution pension returns may struggle to keep up with the cost of living during periods of high inflation.
All that said, if you're still some time away from retirement, there's probably enough time for things to settle down and for defined contribution pensions to recover. If you're approaching retirement – or already in pension drawdown – and you're worried about safeguarding the value of your pension, it could be worth seeking professional financial advice.