HSBC home insurance
Find out if HSBC's building and contents insurance are the right match for you.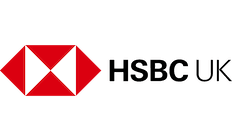 Read on to see if HSBC can provide home insurance cover that is best suited for your home and lifestyle.
HSBC offers consumers the options for contents cover, buildings cover or both together, so you can choose what suits you best.
Compare home insurance
Search up to 50 UK home insurance providers
Get multiple quotes for free
Find the best cover for your home
Who are HSBC?
HSBC Holdings plc is a well known British multinational bank. HSBC has more than 54 million customers worldwide and offers a full range of personal financial services, including current and savings accounts, mortgage loans, car financing, insurance, credit cards, loans, pensions and investments.
What are HSBC's cover options
HSBC provides one plan to cover both buildings and contents insurance, as well as the option to have them separately. Each has a range of different features and there are also option extras which you can include in your cover.
HSBC Buildings Cover
HSBC's buildings cover offers essential cover for your building against damage caused by a long list of insured events.
Features of this include:
Unlimited buildings cover, meaning they'll repair the damage to your home no matter the cost.
Cancellation fees for switching. Switch today and they'll refund any cancellation fee's your current insurer charges you.
Water damage from leaking pipes. If your house has been damaged from a leaking pipe, they'll find the source of the leak and repair it.
Alternative accommodation. If damage to your home has made in unlivable, they'll find you and any domestic pets a place to stay.
Loss of rent
24/7 UK based home insurance claims team
HSBC Contents Cover
HSBC's contents cover offers essential cover for your contents against loss or theft caused by a long list of insured events.
Features of this include:
Up to £50,000 contents cover. It is possible to make a request for up to 80,000. Causes include fires, explosions, falling aerials, and fuel leaks.
Accidental damage cover for your home entertainment equipment including TV's.
Replace lost or damaged items on a like for like basis, or with the nearest alternative in the market.
Lock replacement
24/7 UK based home insurance claims team
Optional policy extras
HSBC home insurance offers additional cover options for their customers, these include:
Legal expenses. This provides you with a lawyer and covers legal fees for pursuing or defending a wide range of disputes up to £50,000
Home emergency cover. This cover means that in the case of an emergency, a trades person will visit to make your home safe and secure. Alternatively if your home is unsuitable it provides hotel accommodation up to £1000.
Extra accidental damage. Accounts for a wider range of accidents in both buildings and content cover, such as spilling drinks/paint or putting your foot through the ceiling.
Personal possessions. This covers any belongings you carry with you anywhere in the world. Each item can be worth up to £1500 and you have the choice of up to £10,000 worth of cover. It includes cover for clothing, mobile phones, handbags and more.
Bicycle cover. Provide worldwide cover for your pedal cycle, you can select up to £2,500 towards theft or damage.
Clerical business equipment. You can select up to £5000 of cover if you work from home, this partially covers physical assets such as stock and cash as well as credit cards for the business.
What's covered under my policy?
HSBC's home insurance policies offer cover and protection for your home against certain risks. These include:
Fire, lightning, explosion or earthquake
Smoke
Riot, civil commotion, political disturbance
Collision
Falling trees or branches
Falling television and radio aerials
Storms or floods
Theft/vandalism
Trace and accessing of leaks
Escaped oil/water
Subsidence
But HSBC's home insurance policies also include some extra cover as standard. Check out some of these additional extras below, for a full list check out the HSBC Key Facts document.
| Benefits | Buildings | Contents |
| --- | --- | --- |
| Valuables | | ✓ |
| Personal money | | ✓ |
| Contents in garage/outbuildings | | ✓ |
| Contents of garden | | ✓ |
| Re-landscaping | | ✓ |
| Freezer contents | | ✓ |
| Alternative accommodation and rent | ✓ | ✓ |
| Visitor belongings | | ✓ |
| Replacement Locks | ✓ | ✓ |
| Fuel and metered water | | ✓ |
| Contents at college/university | | ✓ |
| Tracking leaks | ✓ | |
| Tenant's liability | | ✓ |
What is my excess?
An excess is the amount of money you pay towards your claim. The amount you pay will be detailed on your HSBC Home Insurance policy schedule. You can either choose to pay the default excess applied by HSBC Home Insurance when you take out the policy, or you can choose to increase or decrease the excess to meet your needs.
If you make a claim under buildings and contents you may be asked to pay an excess for each policy.
There is also an excess of £1000 for subsidence claims.
How much is this going to cost me?
There are a number of factors that can affect the cost of your HSBC home insurance premium, including:
The level of cover you choose. Whether you choose to use contents cover, buildings cover, or both, it will reflect on the overall price that you pay. Adding on optional extras will also add onto the price.
Your home. The age of your home and the materials from which it is constructed can influence its ability to withstand damage.
Where your home is located. Certain risks, for example storm and theft, are more prevalent in certain areas, and insurers will take this into consideration when calculating your premiums.
Security. Security measures such as an alarm system and deadbolts can act as a deterrent to thieves and therefore reduce the cost of your cover.
What is the claims process for HSBC home insurance?
To make a home insurance claim at HSBC, you will need to contact their claims team on their general claims number which is 0345 300 5899.
If you'd like to talk to the Legal claims team call 08000511715
Alternatively if you're calling for Home Emergency Services cal 0345 300 0959
To make a claim, you will need to provide the following information:
Policy number
Policyholder name and address
The offers compared on this page are chosen from a range of products we can track; we don't cover every product on the market...yet. Unless we've indicated otherwise, products are shown in no particular order or ranking. The terms "best", "top", "cheap" (and variations), aren't product ratings, although we always explain what's great about a product when we highlight it; this is
subject to our terms of use
. When making a big financial decision, it's wise to consider getting independent financial advice, and always consider your own financial circumstances when comparing products so you get what's right for you.
More guides on Finder