GameStop share price: Where to next?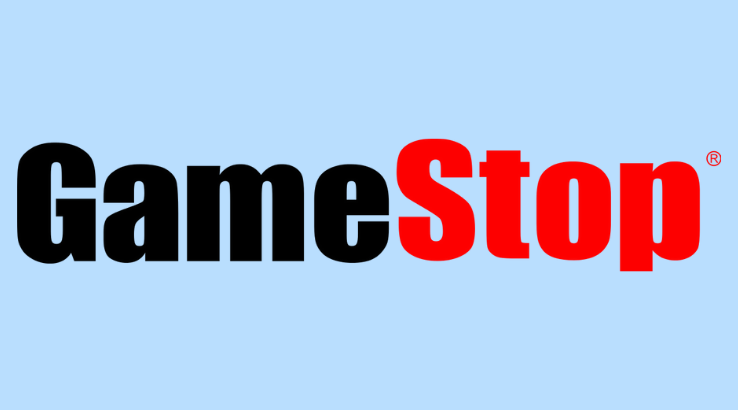 GameStop trading halted on Robinhood as shares rocket over 2000% after grassroots investment movement from Reddit group.
GameStop (GME: NYSE) was at $339.71 in pre-market trading Friday in the United States. GameStop shares have experienced extreme volatility over the past 48 hours with a high of over $494 before dropping as far $130 slashing GME by as much as 73.68%. That's over 4000% from a low of $10 only three months ago.
Trading GME is reaching pandemonium with online stock broker Robinhood halting trade in GME among other strategies that appeared designed to settle the extreme volatility in the price of GME stock. This appears to be in response to the coordinated efforts by WallStreetBets users on Reddit to bolster the company's value.
Looking at GameStop's fundamentals, it's hard to justify any stock valuations either before or after the vault in prices. According to data from TradingView, GameStop has total assets of $2.6 billion for a total of 69.7 million shares of common stock averaging out at $37.29 per share.
That price suggests assets were well above the "heavily shorted" price seen as low as $11 seen less than three months ago in November 2020 and more than 10 times less the value of the current price.
However, in the words of Benjamin Graham, author of Security Analysis, "To speak of these prices as representing 'investment values' or the 'appraisal of investors' is to do violence either to the English language or to common sense, or both."
However, accounting for total debt and taking that away from total assets the company's valuation becomes $1.1 billion, decreasing the value per share to as low as $2.15.
Mark Cuban, Shark Tank billionaire investor, was positive with his comments about the developments saying that it was not a new phenomenon for "heavily shorted" stocks to be "targeted" in this way. He told CNBC in the US: "If it's a good company, it's a good company. If it's a bad company, it will end up going out of business.
"The people who bought it just to speculate.. Some will make money, some will lose money."
I got to say I LOVE LOVE what is going on with #wallstreetbets. All of those years of High Frequency Traders front running retail traders,now speed and density of information and retail trading is giving the little guy an edge. Even my 11 yr old traded w them and made $

— Mark Cuban (@mcuban) January 28, 2021
Assuming the company went into administration and editors were paid out to the dollar, US$2.15 is a more rational price. At that price, the case could be made in favour of shorting GME considering the market challenges the company and its 13,000 employees are facing.
WallStreetBets: What's next?
Capitalising on an apparent vendetta against hedge funds and major Wall Street institutions, WallStreetBets users are broadening their activities to other companies liable for winding up.
Some of these include the ailing mobile phone manufacturer Blackberry, struggling video retailer AMC and National Beverage, which have all had big stock gains in January as a result of mentions on the WallStreetBets forum.
A grassroots movement on markets has been largely unheard of until now. This market shock, according to Reddit co-founder Alexis Ohanian, are signs that retail investors are gaining market power where only established financial firms have traditionally been able to compete.
The extent of WallStreetBets' financial power is such that is has troubled Robinhood enough to halt and manipulate GME trade – an act that Ohanian called a "justified outrage." However, some are wondering if WallStreetBets could get shut down for these activities.
When CEO of Reddit Steve Huffman was asked if the WallStreetBets forum could be shut down, he replied that the so called "degenerates" are far from perfect "but they've been well in the bounds of our content policy".
Robinhood has since reversed the limitations on GME trading from today's trade allowing targeted trade of certain securities that it had blocked as part of the WallStreetBets GameStop trading curbs.
This article offers general information about investing and the stock market, but should not be construed as personal investment advice. It has been provided without consideration of your personal circumstances or objectives. It should not be interpreted as an inducement, invitation or recommendation relating to any of the products listed or referred to. The value of investments can fall as well as rise, and you may get back less than you invested, so your capital is at risk. Past performance is no guarantee of future results. If you're not sure which investments are right for you, please get
financial advice
. The author holds no positions in any share mentioned.
Stock news