What is the EOS coin and how does it work?
Is EOS the future of blockchain or a failed cryptocurrency experiment?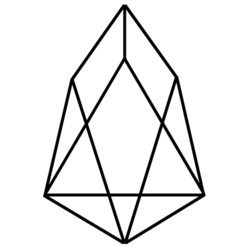 $2.89
EOS is a unique blockchain. It's a smart contract system like Ethereum but it also embodies a vastly different set of pros and cons.
Will those differences make it or break it? This guide explains how EOS works, what makes it different and what to consider before buying.
Disclaimer: This information should not be interpreted as an endorsement of cryptocurrency or any specific provider, service or offering. It is not a recommendation to trade.
What is EOS?
EOS (usually pronounced ee-oss) is in the category of "protocol-level blockchains". EOS is the name of the blockchain itself and the token that powers it.
Blockchains in this category are like foundations on which people can build applications, write smart contracts and issue other tokens. Ethereum, for example, is in the same category.
And similar to Ethereum, the EOS coin itself is used to run applications on the network and is necessary for people who want to start using the EOS blockchain.
But EOS is overall very different to Ethereum. While Ethereum's end goal is to create a completely decentralised, immutable and tamper-proof foundation, EOS tries to actively bring in a human element, to operate as a social blockchain. The EOS blockchain is run as a malleable democracy rather than as an immutable framework.
As the reasoning goes, you can't completely remove the human element from blockchains anyway, so why not embrace it? This unusual characteristic is one of the reasons EOS is a very controversial project.
Did you know: History's largest ICO
EOS's creation was funded by history's largest initial coin offering (ICO), by a very large margin.
EOS parent company Block.one raised an estimated $4.1 billion to create EOS. The second-largest ICO in history (Telegram) raised less than half of that.
Back to top
Where to buy EOS
Table: shows partner brands and other brands, sorted by popularity
How does EOS work?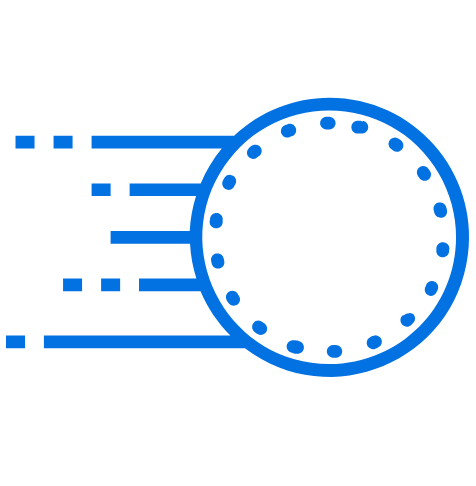 Imagine being asked to design a house without knowing whether it's going to be built on sand, concrete, stone or water. Your design would probably end up being a solid block. It wouldn't be very pretty or nice to live in, but it would be ready for anything.
Now imagine designing a house that you know will be standing on a solid concrete foundation. It's obviously much prettier and nicer, but it's useless unless it's built on that concrete foundation.
This is like the difference between EOS and other blockchains like Bitcoin and Ethereum.
Bitcoin, Ethereum and many other blockchains are designed like the first house, where you don't know what to expect so you have to be ready for anything. Anyone can join in to start mining blocks and processing transactions, anyone can build applications and if something goes wrong, there's usually no one who can fix it. This is what gives them those blockchain qualities of being theoretically immutable and tamper-proof.
But EOS is like that second house. In order to make it much nicer – in the form of faster transactions and a greater degree of flexibility – it's been specifically designed to stand on that concrete foundation.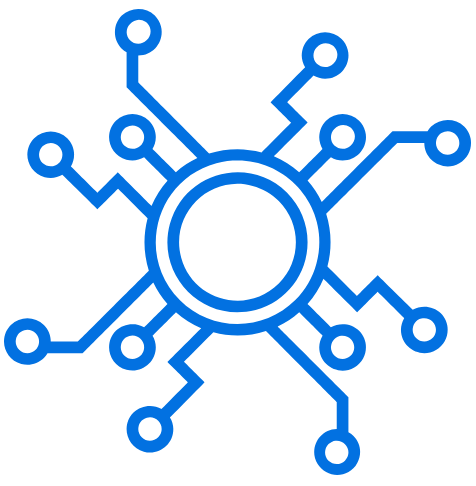 In EOS this concrete foundation takes the form of a democratic voting system where people elect 21 "block producers" to control the entire network, with a system called "delegated proof of stake". These block producers essentially control the entire system. They are responsible for processing transactions and get the final say in network governance matters.
This predictable framework gives EOS the benefit of much higher throughput than other blockchains. It's simply much easier to design for 21 presumably trustworthy nodes than it is to design a network for an unknown, constantly changing number of potentially hostile nodes.
The downside is that you give complete control to those 21 nodes and need to have complete faith in those block producers and the democratic system by which they are elected. In this way, EOS's governance mechanisms, and the democratic system by which block producers are elected, are the concrete foundation of the entire EOS network.
As such, understanding EOS is much more about understanding its social dynamics rather than technical jargon.
EOS democracy and block producers explained
EOS's foundation is a democracy where anyone who holds EOS tokens can vote for block producer candidates, with each EOS token counting as one vote.
Voting is a continuous process. Rather than just lodging a vote once, EOS holders stake their tokens on the candidates of their choice. Users can vote for up to 30 candidates at a time.
The idea is that if one of the top 21 block producers misbehaves or stops acting in the best interests of the network, EOS users will be able to quickly withdraw their votes for that candidate and a more reliable candidate from the standby block producers will step up.
The top 21 candidates with the most votes at any given time become the block producers. The perks of being a block producer are:
Control over decision-making power on the network
A constant stream of income
The block producer income stream comes from EOS's 1% per year inflation rate. As of September 2019, assuming EOS prices of $3, that 1% per year is equivalent to US$28 million.
This US$28 million per year is distributed daily, divided as follows:
25% goes directly to the top 21 EOS block producer candidates, proportionate to the number of blocks they produce.
75% is distributed to block producers proportionate to the number of votes they have. If someone doesn't have enough votes to get 100 EOS tokens per day from rewards, they don't get any.
Assuming US$28 million per year reward and using the distribution of votes as of September 2019, you have a situation where the top 21 block producers are getting roughly US$20 million of EOS per year, while the remainder are dividing roughly US$8 million of EOS between them.
So, income for the block producers and the number of votes they have can be visualised as such:
Source: EOS AuthorityThe different coloured lines in the chart above show how the balance of votes has shifted over time. The green and yellow lines are prior to August 2019 while the black and blue lines are August and September 2019.
As you can see, votes are rapidly consolidating among the top 21 positions.
This is a natural consequence of how the EOS democracy is designed. It's built as a system where voting power is directly tied to wealth, but most revenue from the system goes to the people who already have the most wealth and votes.
Back to top
The EOS constitution
The EOS democracy isn't a complete free-for-all though – in theory.
Initially it was governed by the EOS Core Arbitration Forum (ECAF), established following a 15 out of 21 majority vote from the block producers at the time. Decisions would come before the ECAF, the block producers would vote on them and the will of ECAF would be carried out.
Despite styling itself as a digital justice system of sorts, it was much more akin to an EOS customer service desk. It quickly became paralysed with indecision and block producers simply started ignoring it.
The EOS constitution experienced a similar fate. It's a non-binding, non-legal document which can't be enforced by anyone except the block producers, so they simply started ignoring it. Today vote-swap arrangements are the norm on EOS.
How vote buying works on EOS
As a former block producer explains, the vote buying arrangement mostly takes the form of a simple swapping arrangement, based on the fact that you can vote with your full token holdings on up to 30 different block producers at once.
So a group of 30 entities gets together and all agree to vote for each other. If every person in this arrangement has a million EOS tokens, that gives each of them 30 million votes for free.
This system provides an enormous advantage for block producers who buy and sell votes, and means the only way to climb the ranks of block producers is to start buying and selling votes yourself.
It also helps consolidate power even further among the top 30 token holders, because they can create a lucrative voting bloc which constantly self-reinforces by earning the lion's share of the EOS mining rewards.
Today, cryptocurrency exchanges make up an outsized portion of the top 30 voting bloc, as they get an extra advantage by being able to vote with their customers' EOS holdings
EOS developers are making efforts to solve the vote buying problem, but these efforts are stymied by the fact that changes can only go through when approved by block producers, and the limitations of the democratic framework around which EOS is built.
Back to top
The advantages of EOS
Despite its issues, EOS still has some advantages and upsides.
It can offer fast, low-cost transactions for users, as long as its network isn't too congested.
Many other platforms are experiencing similar governance problems, and EOS's problems are not unique.
Despite continuing price drops, the EOS token has managed to remain consistently overvalued relative to the actual functionality of its blockchain.
What to consider before buying EOS
Some of the things to consider before buying EOS include:
Its blockchain is not immutable, which limits its applications.
Its flexible governance model is driven by block producer collusion and commercial gain, rather than the best interests of the EOS community.
The balance of voting power in the EOS ecosystem has decisively consolidated among the wealthiest block producers.
Leading EOS block producers have shown little interest in solving the problems the blockchain is encountering.
Between its lack of immutability and flawed flexible governance model, the EOS blockchain serves no practical purpose.
Back to top
Disclosure: At the time of writing the author holds BTC, BNB.
Disclaimer: Cryptocurrencies are speculative, complex and involve significant risks – they are highly volatile and sensitive to secondary activity. Performance is unpredictable and past performance is no guarantee of future performance. Consider your own circumstances, and obtain your own advice, before relying on this information. You should also verify the nature of any product or service (including its legal status and relevant regulatory requirements) and consult the relevant Regulators' websites before making any decision. Finder, or the author, may have holdings in the cryptocurrencies discussed.
More guides on Finder
EOS price prediction 2022

Your guide to the factors affecting the value of EOS, and an in-depth look at where the price of this cryptocurrency might be headed in coming months.