Curve review
We take a closer look at the fintech which connects all cards to a single app.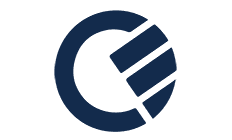 Curve is a challenger banking brand hoping to change the way we approach our finances. Like the other banking apps it's competing with, part of Curve's appeal is its constant availability, being accessible from your phone 24/7. Curve's outstanding feature, though, is that it acts like a mobile accountant, managing your various cards and helping you keep track of your money. That's why it calls itself the "Netflix of banking".
But is it any good? We've analysed it and given our verdict.
What is Curve?
Curve aims to provide "one place to spend, send, see and save money". Rather than follow the structure of traditional banks, Curve tries to distance itself from it. It acts as the meeting point for all your
accounts
, allowing you to keep track of your money wherever it is.
You can use your Curve debit card to make transactions from any payment account that is registered to your Curve app. In other words, you can load all of your Visa and Mastercard debit cards and credit cards onto the app, and then use the Curve card to pay with any of them.
By connecting all your accounts, Curve defines itself not only by its mobile nature but also by working as a virtual bookkeeper. Rather than looking through a mountain of receipts or tabs of online statements, Curve takes a record and lets you know what you've been spending.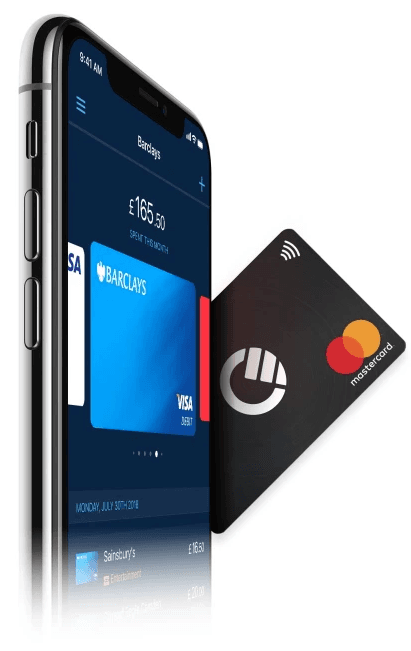 How does Curve work?
Curve works from your phone, bundling your accounts into one
app
.
This record of your transactions encourages good spending habits. In addition to all this, Curve partners with different companies, allowing customers to spend their money at selected stores to earn cashback.
The app itself relies on simplicity rather than style, with a functional design allowing easy access to every feature:
After you sign up, you'll receive a contactless Curve card. Customers have complete control over their card, with the ability to freeze and unfreeze at the touch of a button, a feature that provides added security and convenience.
The app is easy to navigate. Features include:
Home: From here you manage your cards and check their balance. You can also add new cards and see your rewards.
Timeline: A complete record of your transactions. Along with the list are tools to filter what you wish to see and an option to search for specific payments.
Curve: Activate or deactivate your Curve card, check rewards and your balance.

Send: Send money to anyone in your contacts (they'll have to sign up for Curve).

Support: A list of FAQs, features, benefits and fees. Open tickets for queries and customer service.
When you sign up, you also get a 90-day introductory offer that features 1% cashback on purchases from 3 retailers of your choice – the options include Netflix and Amazon.
---
Using Curve abroad
Curve makes itself useful on holiday in a handful of ways. As mentioned already, Curve keeps a record of your card balance, allowing you to check your budget at any time.
As well as this, you always have a record of your spending to make sure you don't go over your holiday budget. Curve also allows you to add foreign currency cards and offers fairly low exchange rates to help you get away.
If you're travelling abroad
If you are heading overseas and are thinking about travel money, head to our travel money section for the cheapest deals on foreign currencies, or to our travel section for tips on how to get cheap flights!
Curve fees, limits and pricing
Curve offers reasonable rates on both its business and personal accounts, with the opportunity to earn privileges on your account after risk checks and a spending history has been established:
Setting up a Curve account is free, apart from a £1 charge to verify your identity, which is then refunded. There are no charges for adding new cards.
There are no additional fees when using your Curve Mastercard in the UK: it costs nothing to withdraw, transfer or deposit money.
Using Curve abroad is also fee-free on weekdays, but it's charged a 0.5% fee during the weekend. Curve uses the wholesale interbank rate for currency exchanges.
You can withdraw up to £200 from foreign ATMs without paying a fee. Withdrawals cost £2 or a 2% fee after that.
Limits are fairly generous and, as mentioned above, can be raised after a certain amount of time and activity. Business and personal accounts share standard starting limits:
£2,000 daily spending limit. £5,000 monthly and £10,000 over the year.

£200 daily withdrawal limit, and a 2% charge on any extra withdrawals that day.
The "enhanced limits" for business and personal accounts are:
£3,750 daily spending limit, £20,000 per month and £50,000 per year.
You may withdraw £1,000 per day with the charge still active for anything over that limit.
For Curve Prepaid business accounts:
You can spend £5,000 per day, £15,000 monthly and £50,000 over the course of the year.

There is a £500 withdrawal limit per day, with a charge still in place.
What about Samsung Pay and Apple Pay?
Curve customers in the UK can also add their Curve payment card to Samsung Pay, Apple Pay and Google Pay, if they'd prefer to make contactless payments using their mobile phone rather than a physical card.
Fans of wearables can also register their Curve card with Garmin Pay, Fitbit Pay and wena pay, so they can tap and go with their payment watch or fitness wristband.
Is Curve safe?
Curve understands how important your accounts are and as a result prepares to protect them from any forces working to compromise them. Rather than being password protected, Curve sends you an email every time you make a login request, adding another step to your account's security. All of the data on the app is also encrypted in line with industry standards.
Pros and cons of Curve
Pros
Account can be set up in 20 minutes or less.
Bank card provided on registration.
A complete record of your spending over multiple accounts.
Spending history can help you to save money.
Cashback rewards from retailers.
Safe and secure.
Registered with the PRA and FCA.
Compatible with Samsung Pay, Apple Pay and FitBit Pay.
Cons
Limits on spending and withdrawals.
Lack of face-to-face contact when banking.
Long digital queue times means it can take a while for your account to be fully set up.
The verdict
The main advantage of Curve is that you can go out and about with just one card, instead of bringing all your debit, credit, prepaid and don't-know-what-else cards. The integration with Samsung Pay, Apple Pay and Google Pay means that you only need your phone. Plus, say you have a rewards credit card that earns you cashback or reward points but charges a foreign transaction fee: if you use it through Curve, you can make payments abroad without fees while still earning your rewards. Win-win.
But, for anyone with a lot of cards, it can be a bit of a faff to swap your cards all the time. It's definitely not a card you'll want to use for direct debits, as the payment is sure to leave a different account every month (unless that's what you're aiming for).
All in all, Curve is a great tool if you have many different cards and hate carrying them with you all the time, and if you want to save on foreign transaction fees without getting (another!) dedicated card for your travels. Finally, it's worth mentioning that it's an innovative fintech solution that will make you look cool with your friends (just saying).
Compare Curve against its competitors
Frequently asked questions
More guides on Finder