Car insurance for convicted drivers
Find affordable convicted driver car insurance with the help of our handy guide.
Get cheap car insurance quotes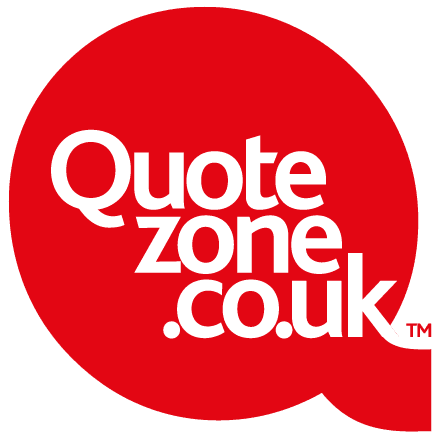 Compare over 110 UK providers
You could save £271*
Enter your registration for instant quotes
Get a quote
Can I still get car insurance as a convicted driver?
Do you have a driving conviction and worry whether insurance providers will offer you the car insurance policy you need?
Be it points on your license, driving under the influence or a previous driving ban that's left a smear on your record, there are insurance options out there.
Unfortunately, driving convictions will mean less choice of providers and higher premiums but you can still find insurance. Some car insurance companies have been set up to cater to the needs of drivers with convictions, depending on your individual circumstances, these providers might be best for you.
Am I considered a convicted driver?
Unsure about whether you're considered a convicted driver? Here are some of the most common driving convictions:
Drink driving. Also known as a DUI (driving under the influence), a drink driving conviction can result in points on your license, a hefty fine and in some cases a driving ban, or even prison. In the UK the legal alcohol limit for drivers is four units for men (approximately 1.5 pints of beer) and three for women (approximately one small glass of wine).
Speeding. In the UK, speeding is considered a dangerous driving offence as it reduces your ability to stop in the case of an emergency. If you are travelling at a speed of more than 10% over the advised limit the you face the risk of a £100 fine and three points on your license. In some cases, you will be offered the option to attend a speed awareness course, which will result in the possibility of points being eradicated.
Driving without insurance. This, unfortunately, is easily done. You could think that you're covered based on your policy only to learn that you're not because the car you're driving doesn't have it's own policy in place. Or you could have simply chosen to drive in the knowledge that you don't have the right cover in place, which of course is a criminal offence in the UK where car insurance is mandatory. Either way, this will leave you with a smear on your record, a fine, and a minimum of six points on your license.
Other offences. These include driving without a license, and dangerous driving. These have varying levels of fines and penalty points based on the severity of the crime committed.
How can I find affordable cover?
The best way to find the best possible price of your car insurance is to shop around. Here's some other tips and tricks to help you cut costs on the cover you need.
Compare and contrast providers. It's really important that you don't run out and buy the first policy you're offered. Be sure to get as many different quotes as possible and compare the cover on offer, and the costs, side-by-side. Pick the cheapest policy option that still offers the level of cover you want.
Volunteer to pay a higher excess. An excess is the amount you would contribute to any claim before your insurer will pay out. If you voluntarily increase your excess, your insurance company see you as less likely to make a claim, which will help to bring down the cost of your premium.
Choose a provider that offers a black box. Providing you're a safe and competent driver, a black box could dramatically reduce your car insurance premium.
Make the most of discounts and deals. If there's a deal on offer, Finder knows about it and we'll be the first ones to let you know and help you save.
What if I have been refused cover?
If you've been refused cover, it can make finding an insurance provider even more difficult. There are insurers out there that will do all they can to offer you the level of policy you want, but you will need to shop around. Use comparison sites to find companies that will potentially offer you the cover you want, and be sure to fully disclose all of your driving history in the initial info process to avoid being later refused again.
Frequently asked questions
The offers compared on this page are chosen from a range of products we can track; we don't cover every product on the market...yet. Unless we've indicated otherwise, products are shown in no particular order or ranking. The terms "best", "top", "cheap" (and variations), aren't product ratings, although we always explain what's great about a product when we highlight it; this is
subject to our terms of use
. When making a big financial decision, it's wise to consider getting independent financial advice, and always consider your own financial circumstances when comparing products so you get what's right for you.
*Based on independent online research by Consumer Intelligence (March '20). 51% of car insurance customers could save £285.88.
More guides on Finder