Buy now, pay later platforms to face stricter regulation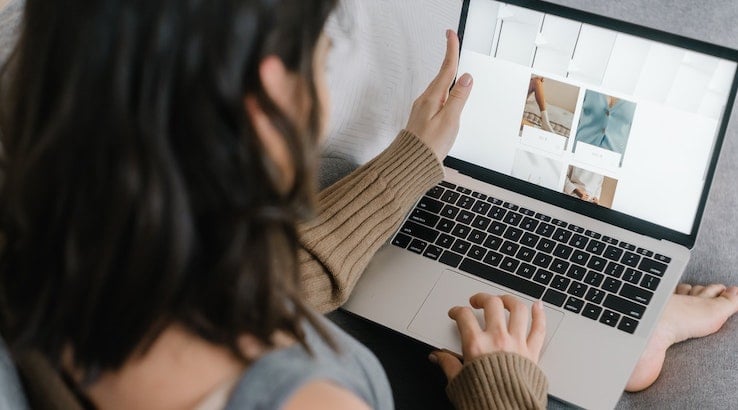 The likes of Klarna and Clearpay will be held under tighter controls, amid debt fears.
Buy now, pay later schemes, allowing shoppers to delay and split their payments with no interest, will face stricter rules and regulations at the hands of the Financial Conduct Authority (FCA).
The news comes as the number of buy now, pay later shoppers increased last year, with 5 million people using the schemes in 2020, spending £2.7 billion overall. But stories of shoppers getting into debt problems when using the services has prompted the financial watchdog to step in.
Klarna, Clearpay, Laybuy and other buy now, pay later services can be a convenient way to shop for goods online, allowing users to pay by interest-free instalments.
But according to an FCA review into credit services, 1 in 10 people using these schemes already had debt arrears elsewhere.
Up until this point, buy now, pay later platforms have not fallen under the same level of regulation afforded to other credit providers, such as credit card or loan companies, which must conduct checks and require FCA approval to lend.
The measures set to be introduced by the FCA include forcing buy now, pay later platforms to undertake affordability checks before lending to shoppers, with a particular focus on treating vulnerable customers (those struggling with repayments) fairly.
The UK government said it would legislate as soon as possible, following a consultation with stakeholders.
"By stepping in and regulating, we're making sure people are treated fairly and only offered agreements they can afford – the same protections you'd expect with other loans," said economic secretary to the Treasury John Glen.
Appetite for buy now, pay later schemes has grown globally, but it has proven particularly popular with younger shoppers. The platforms offer a cheaper way to try before buying or returning items, which is interest-free, a feature that has attracted swathes of shoppers.
Finder surveyed 2,000 Brits in July 2020 and found that 28% of people who used buy now, pay later services cited being able to try on items before they are charged for them as a key reason for doing so.
Klarna, Clearpay and Laybuy are also highly active on social media, marketing themselves to millennials and generation Z through organic and targeted ads, often featuring influencers.
But it's these moves that have led certain debt charities and campaigners to call for an end to advertising buy now, pay later schemes through these channels, arguing the firms are "glamorising debt".