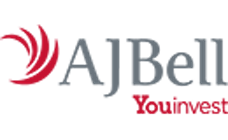 AJ Bell Youinvest review
Find out what we thought when we tried AJ Bell, an investment service that offers ISAs and SIPPs.
AJ Bell is an investment broker with a huge range of products on offer to invest in, including a range of ISAs, pensions and junior products. It's popular with investors, having more than 150,000 clients and assets under administration exceeding £40 billion. Find out more about what AJ Bell offers, how it works and some of its pros and cons.
What is AJ Bell?
AJ Bell provides online investment platforms and stockbroker services. It was formed in Manchester in 1995 by Andy Bell and Nicholas Littlefair.
AJ Bell was set up to make investing as easy as possible for its customers. Its core values include:
Continually making sure that products and services are among the most competitive
Using as little jargon as possible
Putting its customers' best interests at heart
For retirement, AJ Bell offers self-invested personal pensions (SIPPs), to help you save up for retirement. SIPPs let you choose what your pension is invested in, so they're more suitable for experienced investors.
There are also a range of products available for the little ones if you want to start saving for their future now. These include a junior dealing account, a junior ISA (JISA) and a junior SIPP.
What products does AJ Bell offer?
Whether you're saving for your future or your children's, AJ Bell has a range of products designed to suit. You can also invest in a general investment account if you're unable to use your ISA allowance. The products available include:
Individual savings accounts
Stocks and shares ISA
Lifetime ISA (LISA)
Junior products
Junior ISA (JISA)
Junior SIPP
Junior share dealing account
Retirement products
Self-invested personal pension (SIPP)
Platinum SIPP
AJ Bell general investment account
AJ Bell's general investment account gives you access to all the same investments as its ISAs, without the ISA wrapping. This means that there aren't limits to how much you can invest in and you can make withdrawals whenever you want.
The dealing account is "execution only". This means that you don't get advice on what to invest in, so you need to be comfortable making your own investment decisions.
Features of AJ Bell's dealing account include:
A wide choice of investments, including shares, funds and investment trusts
Overseas share trading in 24 international markets
Two UK-based customer support teams, webchat and email support
Low-cost online share and fund trading from just £1.50
A range of investment tools at your disposal, such as videos and research
With this account you'd have to pay capital gains tax on any profits over £12,300 in each tax year. People would usually use this account when they've already used their ISA allowance in the tax year.
AJ Bell ISAs
AJ Bell offers several different types of ISAs, the stocks and shares ISA, a lifetime ISA (LISA) and a junior ISA (JISA). We review the junior ISA in the junior products section below.
AJ Bell stocks and shares ISA
The stocks and shares ISA lets you use your tax-free ISA allowance when investing.
Invest up to the annual ISA allowance. You can invest £20,000 in the 2022/2023 tax year without paying any tax on any gains you make.
Invest in shares, unit trusts, investment trusts and ETFs.
Invest £25 per month.
Transfer your old pension. You just need to let AJ Bell know about the transfer.
AJ Bell LISA
Lifetime ISAs can help you save up for your first home or retirement. You can use your ISA allowance, and whatever's left over in a regular stocks and shares ISA or a cash ISA.
With a LISA, you get a 25% top up on what you put in, meaning that for every £4,000 paid in, the government will add another £1,000. You only get the government top up on up to £4,000 of what you pay in each year.
This is a nice way to top up your retirement fund or your house deposit by up to £32,000.
Lifetime ISAs aren't accessible in the way that the stocks and shares ISA are. This means that you can't withdraw willy nilly. If you choose to withdraw for anything other than the purchase of your first home or retirement, you'll pay a withdrawal charge of 25%, so you could end up with less than you put in.
You can only sign up for a lifetime ISA if you're between 19 and 39. You can transfer a LISA from another provider.
How to set up an ISA with AJ Bell
You can set up an AJ Bell Youinvest stocks and shares ISA online. It may require some additional documents. If you want to transfer an existing ISA, then you can do that too. You'll need:
To be 18 or over at the time of application
To be a resident in the United Kingdom for tax purposes
Your National Insurance number
Your bank details
What can you invest in with the AJ Bell ISA?
All of AJ Bell's ISAs let you invest in a range of investments, including stocks, shares, funds, investment trusts and exchange-traded funds (ETFs).
You can choose between investing a lump sum (from £500) or investing regular monthly sums of £25 or more. If you want, you can do a combination of both.
AJ Bell SIPPs
AJ Bell has a couple of different pension products. They're self invested, which means that you choose what you want to invest your savings into. This gives you some freedom, but it does mean that they're really only suitable if you have investing experience and know what you're doing.
AJ Bell Youinvest SIPP
AJ Bell's SIPP lets you choose your own investments. It has fewer investment options than the Platinum SIPP, but still a wide choice. Some features of this SIPP and the Platinum SIPP include:
Invest up to £40,000 per year
Invest a lump sum or start with £25 per month
Transfer your existing SIPP
What can I invest in with an AJ Bell SIPP?
As with the ISA, AJ Bell's SIPP gives you access to a range of investments, including:
Bonds
Shares
Funds
Trusts
Exchange traded funds (ETFs)
Exchange traded commodities (ETCs)
AJ Bell Platinum SIPP
For those who want their SIPP managed for them, AJ Bell offers a Platinum SIPP service. The main difference between this and the Youinvest SIPP is that you can appoint any UK-authorised investment manager to run the SIPP for you. Features of the AJ Bell Platinum SIPP include:
Choose any UK-authorised investment manager to run your SIPP
Each Platinum SIPP has a dedicated administration team and comes with access to AJ Bell's consultants
Invest in UK commercial property, which can then be leased out to your own business for a commercial rent, or to a third party
AJ Bell junior accounts
You can start saving for your children's futures nice and early with AJ Bell's Junior ISA (JISA) and Junior SIPP.
AJ Bell junior ISA (JISA)
The junior ISA lets you save for your child's future. Once they become a legal adult (18 years old), they can access the money.
The junior ISA also has an allowance, which is £9,000 for the 2022/2023 tax year.
Only a parent or guardian can set up the ISA, but anyone can pay in, which is great for enthusiastic grandparents and aunties.
AJ Bell junior SIPP
The AJ Bell junior SIPP allows you to invest up to £2,880 per year. The government adds 20%.
You can invest £25 each month. If you want, you can also pay in a lump sum.
The money can't be accessed until the child retires.
Is AJ Bell safe?
AJ Bell Youinvest is part of the AJ Bell Group, which is a financially secure and regulated company. AJ Bell Securities Limited is a member of the London Stock Exchange and is regulated by the Financial Conduct Authority. It complies with the rules and guidelines of the FCA and is subject to review in the form of individual interviews, document reviews and deep-dive visits.
Your money is held in FCA-approved banks and is protected under the FCA rules. Under AJ Bell Youinvest you are also covered by the Financial Services Compensation Scheme, which means you could claim up to £80,000 if AJ Bell ever goes bust.
AJ Bell fees
The following fees apply to all AJ Bell accounts.
Shares
For the shares in your account, including investment trusts, ETFs, gilts and bonds:
Buying and selling shares costs £9.95 per deal, or £4.95 if there were 10 or more online share deals in the previous month.
| Value of investment | Charge |
| --- | --- |
| All investments | 0.25% of the value of the shares in your account up to £7.50 per quarter (£25 for SIPPs and £5 for junior ISAs) |
Funds
For the funds in your account, including unit trusts, OEICs and structured products:
Buying and selling investments costs £1.50 per deal.
| Value of investment | Charge |
| --- | --- |
| On the first £250,000 | 0.25% |
| On the value between £250,000 and £500,000 | 0.10% |
| On the valueabove £500,000/th> | No charge |
AJ Bell learning resources and tools
In terms of learning resources and tools, AJ Bell doesn't have as much on offer like what Hargreaves Lansdown and IG have, but it does have a nice selection of guides on all the products it has available, as well as a jargon buster and its Shares magazine.
AJ Bell funds
AJ Bell has a list of favourite funds to help you choose your investments. There's a filter tool which lets you find a fund that suits you. You can filter by your investment goal, the type of fund and the sector.
When deciding on its list, AJ Bell considers loads of different factors, including:
Active funds
The fund manager and the wider organisation
The investment philosophy
The objective of the fund
The construction of the fund portfolio
The diversification of the portfolio
The performance of the fund
The cost of the fund
Tracker funds
The fund manager
The investment approach
The cost of the fund or ETF
The size of the fund and whether it can ensure liquidity
Pros and cons of AJ Bell
Pros
ISA accounts are available, meaning you save on paying tax on your returns
Lots of different investment options and ideas
Award-winning UK-based customer service team
Cons
Not a huge selection of learning tools and resources
Not designed with beginners in mind
AJ Bell customer reviews
Finder commissioned a survey of AJ Bell customers in December 2020.
Customers like that there's a large range of funds available to invest in and mainly claimed to never have had an issue with the service over many years of using it. Many customers said that its pricing was competitive and easy to deal with.
A couple of customers feel that AJ Bell doesn't offer anything that you can't get elsewhere and that the guidance on the site isn't very clear.
Our verdict: Is AJ Bell any good?
Overall, AJ Bell is quite a good investment platform. It has plenty of different markets and products available, including junior products, which is a nice touch.
It could definitely have more learning resources and tools to help out beginners. You can pass control over to an expert to do it all for you, but you'll never learn anything. There are loads of platforms with really good resources though, such as HL, IG and Trading 212.
If you like AJ Bell, get started by visiting its website and opening an account. Still not sure? Compare all platforms with our comparison table.