Finder may earn compensation from partners, but editorial opinions are our own. Advertiser Disclosure
SoFi Invest alternatives
SoFi's fees are among the lowest, but these 5 alternatives may offer better investment options and research tools.
Our pick to buy stocks: Sofi Invest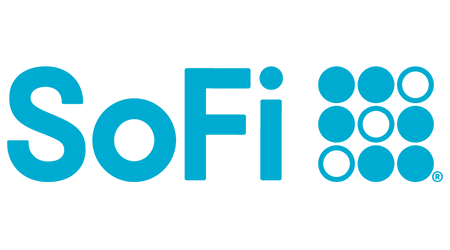 $0 commissions on stocks
Robo advisor with no management fees
Beginner-friendly platform
Go to site
SoFi Invest shines for its low fees and user-friendly interface. But it lacks advanced research tools and access to options trading, mutual funds and bonds. Here are five SoFi Invest alternatives that make up for its drawbacks.
SoFi Invest alternatives
Fidelity Investments
Fidelity Brokerage Account
4.18 / 5 ★★★★★
Like SoFi Invest, Fidelity Investments offers commission-free stocks and ETFs. But Fidelity takes it a step further by adding commission-free options trading. Fidelity also offers more than 3,000 index funds that don't charge expense ratios. SoFi doesn't offer options, index funds or mutual funds –– but Fidelity does.
Active traders on Fidelity can use sophisticated research tools like a stock screener with more than 400 criteria and third-party research. SoFi lacks such robust research tools. However, SoFi charges no management fee for its automated investing platform. Fidelity Go, a similar alternative, charges a management fee up to 0.35% on large balances.
| | |
| --- | --- |
| Account types | Brokerage, Retirement |
| Option trade fee | $0 + $0.65/contract |
| Asset types | Stocks, Bonds, Options, Mutual funds, ETFs |
Robinhood
Among apps like SoFi Invest is Robinhood. It provides zero-commission stocks and ETFs and also offers commission-free options trading. Plus, Robinhood doesn't charge a per-contract fee on options, which is rare for most brokers.
Like SoFi Invest, Robinhood is best for beginners. You can visit its website to access a library of educational articles about investing and personal finance topics. But unlike SoFi, Robinhood doesn't currently offer an automated investing platform or individual retirement accounts (IRAs).
| | |
| --- | --- |
| Account types | Brokerage |
| Annual fee | 0% |
| Option trade fee | $0 |
| Asset types | Stocks, Options, ETFs, Cryptocurrency |
Betterment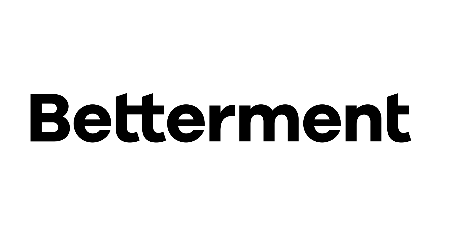 A top alternative similar to SoFi automatic investing is Betterment. It's a robo-advisor that recommends automated portfolios built with low-fee ETFs. But although Betterment charges a 0.25% management fee while SoFi charges none, Betterment offers tax-loss harvesting. This automated strategy can minimize the tax burden related to your investments.
Moreover, Betterment clients with at least a $100,000 balance get access to a team of certified financial planners (CFPs). These are fiduciaries who are legally required to provide financial planning advice in your best interest.
Account types
Retirement, Robo-Advisor
Annual fee
0.25% on balances up to $99,999
0.4% on balances of $100,000+
Option trade fee
N/A
Annual fee
0.25% on balances up to $99,999
—
0.4% on balances of $100,000+
Go to site
on Betterment's secure site
E-Trade
Another full-service brokerage, E-Trade, features the competitive fees of discount brokers like SoFi.
E-Trade offers commission-free stocks and ETFs. But it gives investors access to a bigger menu of securities, including bonds, mutual funds and futures. E-Trade's advanced research tools are free for all clients regardless of their balances. Investors can access streaming market data, live market commentary, stock screeners and more through E-Trade Web. E-Trade Pro provides features like dynamic charting and risk-reward analysis.
In addition, the top-rated app lets you trade stocks, ETFs, options and futures. It also boasts more than 100 technical studies and preset scans. However, some of E-Trade's research tools may be a bit complex for beginner investors.
Account types
Brokerage, Retirement, Robo-Advisor
Annual fee
0.3%
Option trade fee
$0 + $0.65/contract,
or $25 if it is a broker-assisted trade
Asset types
Stocks, Bonds, Mutual funds, ETFs
Chase You Invest
J.P. Morgan Automated Investing
Like SoFi Invest, Chase You Invest offers active and automated investing accounts. But Chase You Invest wins the battle when it comes to research tools and resources. For example, you have access to JPMorgan's exclusive market research. And you can use a stock screener or view detailed forecasts. You can access your investments via the Chase mobile app, ranked best in customer satisfaction for wealth management mobile apps by J.D. Power.
However, Chase You Invest falls short of SoFi with its automated investing platform. Chase's robo-advisor, Chase You Invest Portfolios, requires a $500 minimum investment and a 0.35% annual management fee.
| | |
| --- | --- |
| Account types | Retirement, Robo-Advisor |
| Annual fee | 0.35% |
| Option trade fee | N/A |
| Asset types | ETFs |
Pros and cons of SoFi Invest
SoFi invest is an interactive investing app that's great for beginners. It offers automated investing and active investing accounts. You also get free access to certified financial planners (CFPs) over the phone for a limited time after opening an account.
Pros
Low fees
Straightforward to use
Educational resources
Cons
Limited investment options
Lack of sophisticated research tools
Transfer your brokerage account
When changing brokers, the process may vary depending on your current broker and the one you're moving to. SoFi doesn't charge a transfer fee to move money from an automated investing account to another brokerage account. However, it charges a $75 fee if you move money from a SoFi active investing account to another broker. The broker you're moving to may charge an incoming transfer fee.
SoFi Invest typically uses the Automated Customer Account Transfer Service (ACATS) to move assets over to another broker. So expect to go through the following process.
Get a statement from your broker that has information like your account number and current assets.
Open the same type of account with your current broker. For example, an individual brokerage account should go to another individual brokerage account.
Fill out a transfer initiation or ACAT form with your new broker.
Your current broker validates your form or notifies you of the next steps within three business days.
Your old broker completes the process and moves funds within six business days.
Note: Some brokers don't accept the proprietary funds of others. So you may not be able to transfer mutual funds or ETFs managed by your old broker.
Compare trading platforms
Consider these names if you are looking to change brokers.
*Signup bonus information updated weekly.
Disclaimer: The value of any investment can go up or down depending on news, trends and market conditions. We are not investment advisers, so do your own due diligence to understand the risks before you invest.