Finder is committed to editorial independence. While we receive compensation when you click links to partners, they do not influence our content.
Best online savings accounts of March 2021
These accounts are known for their higher interest to help you earn even more.
Best for ATM access: Synchrony High Yield Savings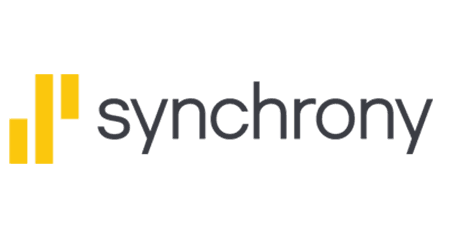 Free ATM card
Earn customer rewards
Monthly fee: None
Go to site
This article was reviewed by Marguerita Cheng, a member of the Finder Editorial Review Board and award-winning advocate for ethical financial planning for over 20 years.
45+
online savings accounts reviewed
The best online savings account offers a competitive APY, no fees and tools to help you manage your money from anywhere — without ever having to step foot in a physical branch. Online accounts typically have higher interest rates because the bank has lower overhead.
We researched over 45 online savings accounts to determine which ones are best suited to help you grow and manage your money on the go. Convenience, rates, fees and other perks can all affect your ability to save, so our research involved the following criteria: APY, fees, minimum deposit requirements, customer service options and account features.
What's changed in 2021?
We replaced the Wealthfront Cash Account with Discover Online Savings as the best online savings account for low fees because it has virtually no fees and more features.
What are the best online savings accounts of the year?
5 best online savings accounts
This table highlights the best online savings accounts along with how much interest you can earn in one year on a $1,000 initial deposit and a $100 monthly deposit.
Savings account
Best for
APY
Interest earned in a year
More info
Synchrony High Yield Savings account
ATM access
0.55%
$8.54
Go to site

Discover Online Savings

Low fees
0.40%
$6.21
Go to site
Barclays Online Savings account
No minimum balance requirements
0.4%
$6.21
Read review

TAB Bank High Yield Savings

High APYs
0.65%
$10.10
Read review
Live Oak Bank Business Savings account

Businesses

0.6%
$9.32
Read review
A closer look at the best online savings accounts
Take a closer look at the best online savings accounts by comparing their pros, cons and features.
How to choose the best online savings account for you
Here are a few pointers to help you find the best online savings account for your needs:
Nail down your priorities when it comes to features. Savings account interest rates fluctuate over time, so you don't have to go with the bank that offers the highest rate. Instead, focus on one that has a high APY, but has other perks you're looking for, such as ATM access or savings tools.

Look for an account that comes with as few fees as possible. Little bank fees add up to cost you big money over time. Watch out for accounts that try to nickel and dime you with monthly maintenance, excessive transaction, statement or inactivity fees.
Make sure the bank or credit union insures deposits. Never bank somewhere that isn't insured. This one is non-negotiable. If the institution goes under, you could lose all your savings. Instead, look for a bank that offers FDIC insurance or a credit union with NCUA insurance — both insure deposits up to $250,000.
Link your online savings account to a conventional account. Many online banks make it easy to transfer money between your linked accounts. If your accounts are with the same institution, you might see same-day transactions.
Online savings account alternatives
There are several types of online savings accounts to choose from:
Regular savings account. Typically comes with large branch access and in-person support, but APYs typically hover around the national average, which is currently 0.05%.
High-yield savings account. Similar to a regular savings account, but has a higher interest rate and lower fees.
Money market account. Comes with checkwriting privileges and while there's usually no limit on the number of checks you can write, any check written against the account might require a minimum balance. They also earn a slightly higher interest rate than standard savings accounts at 0.06% APY according to the national average and compared to 0.05% APY for savings accounts.
IRA accounts. A type of retirement savings account that charges a penalty fee if you need to access the funds before a certain age.
CDs. Requires you to lock your money away for a set period of time in exchange for a higher interest rate. You pay a penalty if you need to access the money before it matures.
Online savings account pros and cons
Consider the benefits and drawbacks of an online savings account before applying.
Benefits
Generally no minimum balance. The majority of online savings accounts allow you to open an account without a deposit.
Competitive rates. You'll typically find higher interest rates with online accounts than you would at your local bank. You may even qualify for a bonus introductory rate.
Flexible terms. Deposit what you can and withdraw whenever you'd like. You often don't need to meet specific terms, though bonus interest rates may require a minimum deposit monthly.
Few fees. Generally, online savings accounts don't come with transaction or monthly fees. Some have no fees at all.
Downsides
Must link to a bank account. Although you don't face many fees, your linked account may charge you to manage transactions.
Transfers are slow between banks. If your linked account is with a different bank, your transactions may not be instant.
Six-transaction limit. All savings accounts are subject to Regulation D, which imposes fees or fines for exceeding six withdrawals in a month. But this regulation is currently suspended due to COVID-19, so check with your bank to see if they're temporarily waiving fees.
No bank branches or debit cards. Many online savings accounts aren't supported by physical bank branches or debit cards, which could be inconvenient if you rely on them.
Watch our short explainer video on pros and cons of online savings accounts:
Are online savings accounts worth it?
Online savings accounts are still worth it even though rates have dropped tremendously since the coronavirus pandemic. Online banks have lower overhead than traditional banks, so they're able to pass on these savings to you in the form of higher interest rates and lower fees.
What's the difference between an online savings and a regular savings account?
Online savings and regular savings accounts have a few key differences you should keep in mind:
| Features | Online savings account | Regular savings account |
| --- | --- | --- |
| Lower monthly fees | | |
| Higher interest rates | | |
| Larger ATM network | | |
| More branch locations | | |
| Longer customer service hours | | |
| Quicker access to your money | | |
| Better mobile banking experience | | |
| Insured deposits up to $250,000 | | |
How can I withdraw and deposit money in an online savings account?
Most online savings accounts don't accept cash deposits and don't come with an ATM card, but there are still several ways to access your money:
Deposits
Direct deposit
Remote check deposit
Wire transfer
Transfer from an external account
Withdrawals
Outgoing wire transfer
Transfer to an external account
What is an online savings account?
An online savings account lets you do all your banking online without having to visit a local branch. Most don't charge transfer or monthly account fees, offering an inexpensive way to build your savings. With most accounts, interest on your balance is calculated daily and deposited into the account at the start of the following month, but compounding and pay periods vary by bank.
Are online savings accounts FDIC insured?
Yes. Most online savings accounts are FDIC or NCUA insured, so you'll get your money back if the bank were to fail. You can check if an institution is insured by visiting its website or asking a representative.
Why do online accounts generally offer stronger interest rates?
Interest rates tend to be higher for online accounts than conventional ones because they don't require expensive physical branches. By forgoing wages for tellers and branch managers, janitorial staff, utility bills and other expenses, banks can pass the savings on to customers in the form of stronger interest rates.
As with traditional accounts, rates fluctuate according to the federal interest rate, especially if you received an introductory offer that expires after a set period.
Do I get instant access to transferred funds?
It depends. If your online savings account is linked to a transaction account from the same institution, you can generally access transfers instantly. However, if the money comes from another financial organization, it can often take up to three business days for the funds to process into your online account.
Read up on how to open a bank account online
Bottom line
Online savings accounts are notorious for having some of the highest interest rates and lowest fees available on the market. But APYs and fees aren't everything. Make sure the account you choose has the features and tools you need to reach all your savings goals. As always, compare top savings accounts until you find one that's right for you.
Compare online savings accounts
There's no shortage of online savings accounts available today. Use the table to sort popular options by APY, monthly fee, minimum deposit requirements and more.