Finder is committed to editorial independence. While we receive compensation when you click links to partners, they do not influence our opinions or reviews. Learn how we make money.
What preapproved loan offers in the mail mean
When and when you shouldn't go through with that application.
Among the bills, postcards and letters that come by mail, you might happen upon a letter from a financial institution that announces you've been preapproved for a loan. Though it might be tempting to apply right away, take a moment to carefully consider the offer. And if it is legit, remember: there's no guarantee you'll be approved for the same amount and terms stated in the letter.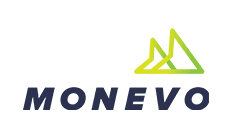 Monevo personal loans
Compare offers from 30+ lenders
Starting rates as low as 3.49%
All credit types accepted
| | |
| --- | --- |
| Min. Loan Amount | $500 |
| Max. Loan Amount | $100,000 |
| APR | 3.49% to 35.99% |
| Interest Rate Type | Fixed |
| Minimum Loan Term | 3 months |
| Maximum Loan Term | 144 months |
| Turnaround Time | Varies by lender |
What exactly is a preapproval letter?
A preapproved letter is a promotional form letter that a bank or other lender sends as a marketing tool to encourage you to apply for a loan. They typically contain a code you can enter online or a form for you to complete and send in.
Many state that you've already been preapproved for a specific amount, which can range anywhere from a few hundred dollars to a large loan worth thousands.
Compare a mailed offer to online lenders
Why do companies send out preapproved loan offers?
Preapproval letters are proven marketing tools designed to attract more borrowers.
For banks and credit unions that you have an existing relationship with, it's an attempt to get more of your business. It lets you know that the product exists and that you may be able to get a loan should you need it.
You can also receive letters from banks that you've never done business with or lenders you've never heard of. These providers are likely attempting to raise brand awareness. The offers you're being sent are a way for them to get more exposure and potentially more customers.
Preapproval letters don't guarantee approval
Despite what the industry calls it, "preapproval" doesn't guarantee that you'll get a loan if you apply. When companies extend these offers, they do so with cursory information from either a third party or a soft credit pull.
These lenders have determined that you meet the basic eligibility criteria and might meet the financial requirements. Their information for you may be out of date, which means you may not actually be able to receive the advertised loan — or any funding at all.
Advantages of preapproved loan offers
If you've got a mailed offer in your hands and aren't sure whether you want to apply, consider these points when making your decision:
Have a higher chance of being approved. When you receive a preapproved loan offer in the mail, the lender has already done some basic data pulling to see if you're a good candidate for a loan. This means you're more likely to be approved once you apply.
Quicker application process. Preapproved offers typically shorten the application process by prepopulating the application form once you've entered your unique offer code.
Learn about new lenders. If you didn't already know of the lender, you may learn about a new provider that fits your needs. You get the loan you need and the lender gets a new customer — it's a win-win situation.
What to watch out for
Accepting a mailed offer just because you're preapproved might not be the most sound idea. You'll want to be cautious to be sure the offer isn't a scam.
It could be a scam. There's always the chance that the preapproved loan offer you got in the mail isn't legit. In this case, applying could mean giving away your personal information or paying for a loan that you never receive.
Might not be the best deal. While not as bad as a scam, you could get a better interest rate from another lender. It's worth applying for other loans and seeing your potential rates and terms when comparing loan options.
Still risk rejection. Even though a lender may have already checked your information, it doesn't mean you're guaranteed a loan. Your lender will still need to confirm that your information is accurate and you don't have any red flags on your application.
Are mailed offers the same online preapproval?
Not always. There are differences in the rates offered by mail and those you can qualify for by filling out an online form. The better option often depends on the lender itself. Some have better online rates while others offer attractive deal in letters to get you to apply.
How they're similar
Both use preliminary information about your finances to determine preapproval. Neither guarantees a certain rate or even if you're offered a loan after you submit an application.
You still have to go through the full application process and will likely have to submit to a hard credit pull so the lender can confirm that you're a suitable borrower.
How they're different
A preapproved offer has two additional benefits: you have an increased chance of approval and the application process will be quicker.
Since the lender has already done the work of pulling some basic data on you, it knows that you may meet the criteria to borrow. And since you'll likely be able to enter a code onto the lender's website, you may save time by having many of the fields already filled in for you.
Is a preapproved loan offer worth pursuing?
It depends. If you have the time and are willing to do some research, it could be worth applying for a preapproved loan offer. Ask yourself the following questions:
Is the lender legit? You'll want to make sure the lender is legit by checking online reviews on sites like Trustpilot and the Better Business Bureau (BBB) and look out for signs of a scam.
Is it a good deal? Compare your options online before diving in on an offer sent by mail. There's a chance there's a better deal out there for your specific needs.
Do I need an offer to apply? Some lenders like Ashford First require you to have an invitation code that you've received in the mail.
How can I tell if this offer is a scam?
There are several warning signs to look out for when it comes to loan scams. If the lender is offering a 100% guarantee, doesn't have contact information or wants an upfront fee, stay away.
Scammers are notorious for pulling these tricks on people who don't know better. If you're not cautious, you could end up wasting money on a cheap trick or giving over your sensitive banking information to a disreputable company.
The best way to avoid a scam is to familiarize yourself with what a real loan offer looks like and learn about common loan scams.
Bottom line
Preapproved loan offers are a form of advertising that is quickly becoming archaic, but that doesn't make them a bad deal. If you're in the market for a personal loan, it's worth it to compare your options online and do a little research. A mailed preapproval might be convenient, but it could also be costly if you accept an offer without knowing the lowest rate you could qualify for.
Before you jump onto the lender's website and complete the offer, compare your other personal loan options to see what kind of deals are out there.
Frequently asked questions