Finder is committed to editorial independence. While we receive compensation when you click links to partners, they do not influence our content.
Westpac Personal Loans
Consider the personal loans on offer from Westpac, one of New Zealand's biggest banks, including loans for debt consolidation and vehicle finance.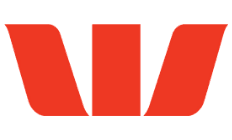 Apply online for loans of between $1,000 and $50,000 from Westpac and you can see the money in your Westpac account by the next day. You can then repay your loan in as little as six months or as long as five years if you meet eligibility criteria.
This established New Zealand financial services provider offers unsecured loans to customers throughout the country, with loans suited to a range of requirements including home renovations, travel, medical expenses, debt consolidation and vehicle purchases.
Finder NZ does not currently have access to this personal loan. Please review the loan details, application criteria and terms and conditions on the lender website if you are considering applying for this loan.
Types of personal loans from Westpac
You can get loans both small and large from Westpac. Here are some of the loans you can apply for:
Personal loans. Subject to lending criteria, Westpac will lend you anything from $1,000 to $50,000 or potentially even more. The funds can be used for any purpose and you have up to five years to repay your loan.
Car loans. You can borrow up to $50,000 with five years to repay, with flexible loan term options available in some circumstances.
Debt consolidation loans. Westpac offers attractive interest rates, which could make a personal loan from Westpac a good choice for consolidating any other debts you have into a single loan with a lower interest rate.
Transaction account overdraft. If you only occasionally need to access extra cash, an overdraft on your transaction account is a good option. Overdrafts are typically available for between $500 and $2,000, but the bank will extend larger overdrafts to some customers.
Features of a Westpac personal loan
Here are the main features of a Westpac personal loan that you should consider:
Repayment flexibility. Loans are available over a shorter term, with a minimum term of two months for some loans. They're also available over longer terms of up to five years. Under some circumstances the bank may grant loans of up to 10 years.
Unsecured loans. Westpac personal loans, including car loans, are unsecured, so you do not need to post an asset as collateral when you take out a loan.
Loan top-ups. You can apply to get your loan topped up at any time (subject to lending criteria) without needing to establish a new loan contract.
Fast approval. Existing Westpac customers can enjoy an expedited application process with fast approval. You could see the loan amount in your Westpac account the day after your application.
Repay your loan early. There are no penalties or fees for repaying your Westpac loan ahead of time. You can simply make an additional lump sum payment or pay the entire loan amount off at any time.
What other products does Westpac offer?
You can find the full range of personal finance products at Westpac, including:
Bank accounts. Whether you are looking for online banking, a student bank account or a debit card, you can find a suitable product at Westpac.
Credit cards. There's a wide range of credit cards to choose from at Westpac, including credit cards that earn you rewards whenever you pay and cards that offer low interest rates.
Home loans. First time buyers, property investors and upgraders can consider a wide range of home loan products from Westpac. You can also switch your existing home loan to a Westpac home loan, which could reduce your repayments.
Investments and savings. Westpac offers plenty of options to help you manage your savings, including standard savings accounts, KiwiSaver accounts and term investments.
Foreign currency. Westpac can help you with travel money and with making and receiving payments abroad via its extensive foreign currency service.
Personal insurance. You can get insurance covering many different risks with Westpac, including life insurance, home insurance and income protection insurance.
How to apply for a personal loan from Westpac
Once you've chosen the Westpac personal loan that's right for you and compared it with other similar products and competitors, click the green "Go to Site" button on this page to start the online application process.
Eligibility requirements
Minimum age. You must be 18 years or over.
Residency. Westpac can swiftly approve loans for New Zealand citizens and permanent residents. Foreign workers will be subject to a more complex approval process.
Income requirements. Though the bank does not publish a minimum income requirement, Westpac will evaluate your income when determining your ability to repay a loan.
Credit file. Loans from Westpac are unsecured so you will only be likely to be approved if you have a very good credit file.
Necessary documents and information
ID requirement. The bank accepts a wide range of IDs, including a New Zealand driver's license, passport and firearms license.
Current income. You will need to specify your current income and details of your employer.
Regular outgoings and debts. You must provide information about your current debts as well as regular outgoings and expenses such as rent.
Assets and investments. Providing information about assets such as your home and any other investments you have can support your loan application.
Relative or friend. Westpac requires that you provide the contact details of a friend or relative above the age of 16, who does not live at the same address as you but who does live in New Zealand.
Compare alternative personal loans in New Zealand
More guides on Finder