Finder is committed to editorial independence. While we receive compensation when you click links to partners, they do not influence our opinions or reviews. Learn how we make money.
Real estate agent fees and commissions
Hiring an agent can be expensive — but a good negotiator can help sell your house faster.
Who pays for a real estate agent?
Generally, the seller pays for both their real estate agent and the buyer's real estate agent. Any fees are taken directly out of the sale of the house.
But sellers tend to factor in those fees when setting a price for the home, so the buyer is indirectly paying, too.
How much does a real estate agent cost?
How much a real estate agent costs depends on how they're paid. Most work off of commission, though some charge a flat fee. Ask your agent upfront what you can expect when it comes time to pay their fee.
How much does a flat-fee realtor cost?
While most real estate agents work on commission, new agencies are popping up offering a fixed fee for their services. This amount varies depending on the level of service you request from the agent, and some agents offer tiered fee structures based on the purchase price of your property.
But if you choose a fixed-fee agent, you may still need to pay a commission to the buyer's agent. Talk with your real estate agent to learn more about what to expect come closing time.
How much is the commission of a real estate agent?
The majority of real estate agents work on commission and typically net 5% to 6% — sometimes more — of the home's cost. If the buyer also has a real estate agent, the seller's agent generally splits their fee with the buyer's agent, leaving each with 2.5% to 3%.
For example, a family selling a $300,000 home might agree to a 6% commission with their agent. That means that when the house sells, $18,000 of the sale is deducted for the real estate agent. If the buyer uses their own agent, each agent gets $9,000.
Who pays the real estate agent's commission?
The commissions for both the buyer's and seller's agents are paid out by the seller. That said, the seller often builds these fees into the sales price of the home. Because of this, it's argued that the buyer is the one who ends up paying.
What is dual agency?
Dual agency is where one agent or brokerage represents both the buyer and seller. While dual agency could present a few benefits — for example, some agents may lower their commission since they're not splitting it with anyone — there are also some drawbacks. Since the dual agent is working for both parties, he or she can't readily give advice or help negotiate on either end. In the end, you're giving up your agent's loyalty.
A realtor or brokerage must disclose to you if a dual agency situation is on the table. Understand the ins and outs of this unique situation before moving forward.
Can I negotiate my real estate agent's commission?
You can try to negotiate your agent's commission, but don't get your hopes up — many agents don't negotiate their fees. The exception is if you have one person acting as both the buyer's and the seller's agent. It's common to ask for a better deal.
When trying to negotiate:
Do your research. If you're going to ask for a better price from an agent, go into the meeting well prepared. Find out the average cost is for a real estate agent in your area and use that figure as a bargaining tool to negotiate a fairer deal.
Be reasonable. Don't insult the agent by lowballing them. Approach them with a reasonable figure and remember to stay polite and courteous.
Be prepared to give up or walk away. Many agents won't be willing to negotiate. If you're working with an agent that you really like who says no to your offer, you'll need to either agree to their price or find another agent.
Ask an expert: Why you don't want an agent you can negotiate down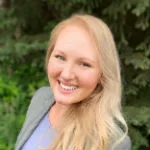 Daniella Daniels
Licensed Realtor
Trying to negotiate commission with your real estate agent can be tempting, but it usually doesn't work. I know that when you work out the math, even a half percent difference in your agent's commission can seem like a lot of money. But most good agents know that their time is valuable and will straight out say no.
If you try haggling with enough agents, you'll end up finding someone willing to work for less. But here's what you should consider: If an agent doesn't negotiate hard for themself, they most likely are not going to be an expert negotiator for you.
A great agent will put that time and money into marketing, finding buyers and being a force in negotiations. The victory of being able to bargain down a commission might seem like a win at first, but can end up costing you money by the end of the transaction.
Are there any additional costs to consider when buying a home?
Yes. The buyer is usually responsible for paying closing costs, which can include loan origination fees, appraisal fees, homeowners insurance, private mortgage insurance and a list of other fees.
Closing costs generally range from 2% to 5% of the home's total purchase price. You'll get the best deal in the long run if you can pay these costs out of pocket. But if that's not possible, some mortgage lenders will let you roll the closing costs directly into your home loan.
Are there any additional costs to consider when selling a home?
Yes. Aside from your real estate agent's fees, you may need to pay for staging the home if it's not currently sale-ready, repairing any issues found when the home is inspected and any property or capital gains taxes you owe.
In some cases, a buyer may negotiate to have you pay all or some of the closing costs, too.
Bottom line
Real estate agents generally charge 5% to 6% of a home's cost, and the money is taken out of the seller's profits. Sellers can increase their profits by finding a real estate agent who is a good negotiator and making sure that closing costs are paid by the buyer. Buyers can save money by getting their own agents to negotiate for them and finding a mortgage with a competitive interest rate and low fees.
Frequently asked questions
Picture: Getty Images
Read more on this topic