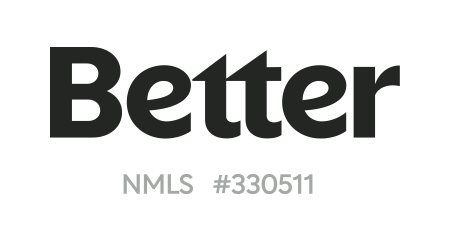 Most of the major mortgage lenders in Georgia have full-featured websites, but few of them are as intuitive as Better's online experience. Regardless of whether you use a laptop or smartphone to access Better's website, you'll likely find it easy to use.
And aside from Better's web presence, this mortgage lender also provides home loans that don't require you to pay an origination fee. Plus, Better can price-match competitors in case a different lender offers you a better deal.
Pros
Excellent interface. Better's website features an intuitive layout that looks great on screens of all sizes.
Price-matching. If another lender extends you a more enticing offer, Better will match the lower price or give you $100.
Not as many fees. Better won't charge you to process your application or originate your loan.
Cons
Limited home loans. Better doesn't offer some common types of mortgages, including VA and USDA home loans.
No physical locations. Better only exists on the Internet, so you can't meet with a loan officer in person.
No standalone app. Despite Better's polished website, this lender doesn't offer a mobile app.
Minimum credit score
Refinance: 680
All other loans: 620
Read Review