Finder is committed to editorial independence. While we receive compensation when you click links to partners, they do not influence our content.
Compare long-term personal loans
Get a loan with monthly payments for good, fair and bad credit.
Editor's choice: SoFi personal loans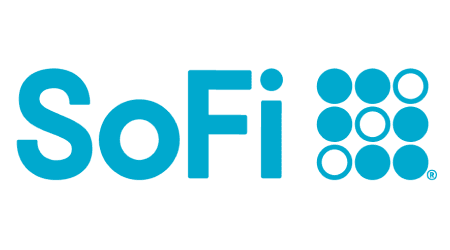 Low starting APR at 5.99%
No fees
Unemployment protection available
Go to site
Long-term loans often come with low monthly repayments but a high total cost, since there's more time for interest to add up. Look for loan terms that give you repayments that fit your budget — not just the longest term available. We spent over 400 hours reviewing personal loan providers to help you find a long-term loan that's the right choice for you.
Compare 9 long-term loans
These lenders and connection services offer some of the longest loan terms available on a personal loan.
| | | | | | |
| --- | --- | --- | --- | --- | --- |
| Monevo | 12 years | None | 1.99% to 35.99% | $500 to $100,000 | |
| Fiona | 7 years | Good | 4.99% to 35.99% | $1,000 to $100,000 | |
| LightStream | Varies | Good to excellent credit | Competitive | $5,000 to $100,000 | |
| Credible | 7 years | Fair to excellent credit | 2.49% to 35.99% | $1,000 to $100,000 | |
| SoFi | 7 years | 680 | 5.74% to 14.70% | $5,000 to $100,000 | |
| Even Financial | 7 years | 550 | 4.99% to 35.99% | $1,000 to $100,000 | |
| Marcus by Goldman Sachs | 6 years | Good to excellent credit | 6.99% to 19.99% | $3,500 to $40,000 | |
| LoansUnder36 | 6 years | All credit types welcome | 5.99% to 35.99% | $500 to $35,000 | |
| Discover | 7 years | Varies | 6.99% to 24.99% | $2,500 to $35,000 | |
How to get a long-term personal loan
You can get a long-term personal loan by following these steps:
Set a monthly budget.Know how much you can afford to pay each month to help you choose a term you can comfortably afford and pick a lender that fits the bill.
Compare lenders.Cast a wide net by looking at personal loans from banks, credit unions and online lenders with minimum requirements that you meet. Compare factors like terms, interest rates, fees — including whether it has an origination fee — and loan amounts.
Prequalify.Get an estimate of the rates, terms and loan amount you might qualify for with a few of the providers you narrow your list down to. You can usually do this by filling out a short online form or calling the lender.
Complete the application.After you select a lender, follow the directions to provide more information and submit documents like recent pay stubs and bank statements.
Sign the documents.Review your rate, terms and due date before signing and submitting your contract.
If you apply with an online lender, or bank or credit union that you have an account with, you can receive your funds as soon as the next business day. Otherwise it could take a few business days or even a few weeks.
What is a long-term loan?
Technically, a long-term loan is any loan with a repayment term over 12 months. But the longest term available on most personal loans is 84 months — or seven years. In some cases, long-term personal loans are only available on higher loan amounts. If youborrow up to the maximum a lender offers— say $50,000 or $100,000 — the longest term could be your only option.
When to get a long-term personal loan
A long-term personal loan is most useful on large loan amounts — say over $10,000. A long-term personal loan spreads out repayments over a longer period of time to help it fit into your monthly budget. Some lenders also offer lower rates on higher loan amounts to offset the high overall cost of a long term.
If you have a credit score above 670 — what lenders consider to be good credit — you could have an easier time qualifying for low enough rates and loan amounts to make a long-term personal loan worth it. But often short-term loans are the only options available to people with bad credit scores, or those below 580.
Where to get a long-term loan
Long-term loans are available at most personal loan providers. This includes banks, credit unions and online lenders. If you don't have a lot of time to compare providers, you can also compare offers from multiple lenders by using a connection service like Monevo.
Generally, payday lenders and installment loan providers — known as short-term lenders — don't offer terms longer than a few months or a year.
How to qualify for a long-term loan
Requirements vary from lender to lender, but generally you must meet the following criteria to get a long-term loan.
Employed
Debt-to-income ratio below 43%
Over 18 years old
US citizen or permanent resident
Your credit score and income can also have an affect on your term. You'll have the most options with a good credit score. The lower your credit score, the higher your interest rate, which can make the monthly repayments on a long-term loan unaffordable.
Is a long loan term better than a short term?
Long loan terms aren't necessarily better than short ones. Long-term personal loans stretch repayments over a longer period of time. This lowers your monthly payment amount. But it also leaves more time for interest to add up and keeps you in debt for longer.
On top of this, some lenders will charge a higher interest rate for a longer term — especially local banks and credit unions. With a high interest rate, the monthly savings on a longer term might not be worth the costscompared to a lower rate.
Long-term loan examples
Here's how much your monthly payments and total cost on a $10,000 loan could be at different terms. The rates in this example are based on the lowest available rates on different terms from Alliant Credit Union in December 2020.
| Term | APR | Monthly payment | Total interest |
| --- | --- | --- | --- |
| 12 months | 6.24 % | $861.77 | $341.21 |
| 24 months | 7.24% | $448.81 | $771.55 |
| 48 months | 9.24% | $249.99 | $1999.60 |
| 60 months | 10.24% | $213.65 | $2819.20 |
In this example, the monthly cost of a 12-month term is over four times higher than a longer term of 60 months — or five years. But the total interest cost of a 60-month loan is more than eight times the cost of a 12-month loan. A loan with a term of seven years would likely cost more.
Costs and savings balance out when you consider the midrange loan term. Going for a 24-months term gives you half the monthly payment of a 12-month term with twice the total interest cost.
Calculate the cost of a long-term loan
The cost of a long-term loan varies depending on the loan amount, rates and terms you apply for. Use our calculator to see how changing the term affects the monthly and total amount you pay in interest over the life of the loan.
Monthly repayments calculator
Calculate how much you could expect to pay each month
Your loan
Loan amount
Loan terms (in years)
Interest rate
Based on your loan terms…
You can expect to pay back $ per month
This breaks down to…
$ in
principal
and
$ in
interest
charged, with a total cost of $
Compare personal loans now
How to compare long-term personal loans
Ask yourself these questions before comparing lenders.
What is the interest rate of the loan?Interest largely defines what your payments will be over the course of the loan. Take your rate into account when you calculate what your monthly payments will be.
Is the loan secured or unsecured?Secured loans require collateral and will typically have lower interest rates in comparison to unsecured loans, which don't require collateral.
How much is the loan amount?The amount you can borrow depends on various factors such as your credit score, what you need the funds for, your ability to provide suitable collateral, your annual earnings and your monthly expenses.
Can you repay the loan early?Repayment flexibility may be important to you even if you want a long-term loan. You may come into some cash and want to make extra payments or decide you want to pay your loan off altogether before the original payoff date. Find out if you can do so without penalty.
What are the other fees and charges on the loan?Check your loan contract for a full list of fees and charges you may have to pay. Some loans with longer terms have an origination fee, maintenance fees and other small charges that can quickly stack up to make your loan much more expensive.
Pros
Lower monthly payments.The main benefit of a long-term personal loan is that it can lower the monthly payments, giving you more flexibility with your finances during the life of the loan.
Large expenses are more affordable.Long-term personal loans allow you to finance more expensive purchases such as carsor boatsas well as big events, like a wedding ormedical expense.
Pay off the loan as your budget allows.If your lender doesn't charge prepayment penalties, you can still save on interest by making extra repayments with windfalls like a raise or annual bonus without straining your budget each month.
Cons
Higher rates.Lenders tend to charge higher rates on long-term loans — even if you have perfect credit. Some might also charge higher origination fees.
Higher total cost.High interest rates combined with a longer period of time for interest to add up can mean you'll pay several times more than you would have with a shorter term.
In debt for a longer time.A long-term loan can make it harder to qualify for other credit until you pay it off. It can also lower your credit score, which can make it difficult to move or get a house or apartment.
You might also be interested in…
Compare ourpicks for the best personal loanssee more options for good, fair and bad credit.
Frequently asked questions
Answers to questions you might have about getting a long-term loan.
How does interest work on a long-term loan?
Like with any other type of personal loan, you have a choice between fixed and variable interest rates on a long-term loan. Fixed-rate loans have steady repayment amounts, while variable-rate loans have repayments that change based on the lending market.
A longer term means there's more time for interest to add up, making it more expensive. There's also more time for variable interest rates to fluctuate, making your repayments even less predictable than a variable-rate loan with a shorter term.
How long does it take to get approved?
Some lenders provide preapproval within minutes. Once you finalize the loan contract, it may take a few days or weeks to receive approval that comes with a firm offer.
What happens if I miss a payment on my personal loan?
First, you'll likely be subject to a late payment fee. You could get the penalty waived if you're in good standing and it was an honest mistake. However, multiple missed payments can result in defaulting on your loan.
Can I get a personal loan with a term over 10 years?
It's possible to get a personal loan with a term over 10 years witha connection service like Monevo. But most lenders don't offer terms that long. Seven years is the longest term most lenders offer.
Compare more personal loans
Select your credit score range and state to compare more personal loan options.
More guides on Finder