Finder is committed to editorial independence. While we receive compensation when you click links to partners, they do not influence our content.
Compare jet ski loans and finance the fun
Ready to get out on the water? Compare your loan options so you can race now and pay later.
Editor's choice: LendingClub personal loans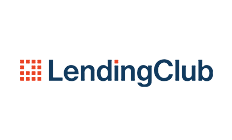 Less strict eligibility requirements
Quick turnaround time
High Trustpilot rating
Go to site
There are a number of lenders that cater to the love for high-speed water sports by offering specialized loans designed for purchasing both new and used jet ski models. With competitive rates and flexible repayment methods, there are multiple ways you can finance your next jet ski purchase.
How can I pay for a new jet ski?
Most jet ski manufacturers offer financing either directly or through major banks. But those aren't your only options. You can also pay for your new or used jet ski through a personal loan, credit card or by building up your savings.
Personal loan
You can use most personal loans to cover the cost of any legitimate personal item, including that new jet ski. You can typically find a lender offering between $2,000 to $100,000 with repayment terms ranging from one to seven years.
Some lenders may even be able to have you approved immediately and the loan settled the next day. With years of experience providing loans to consumers for a variety of large purchases, lenders know which terms will fit your circumstances and preferences.
Manufacturer financing
Not interested in spending the time looking for a personal loan before you buy your jet ski? You can typically get financing through the manufacturer, which often have deals with major banks to help them provide financing. Manufacturers sometimes offer promotional rates that could be more competitive than your typical personal loan.
These aren't necessarily loans, however. Yamaha, for example, offers financing through a Yahama Credit Card issued by WebBank in addition to loans that Synchrony Bank funds. Keep in mind that you'll have to meet the lender's credit requirements to qualify, which could be more rigid than other types of personal loans. You also won't have the advantage of comparing your options to see if you can find a better deal.
Credit card
Buying a jet ski on the cheaper end of the spectrum? Don't need full financing? You might want to consider putting part of your jet ski expenses on a credit card. If you have good enough credit and can pay off your jet ski within a year or so, you might want to consider applying for a new credit card that has a 0% APR introductory period to get interest- and fee-free financing. Just be sure to pay it off before the introductory period is up — once it ends, credit card interest rates can be higher than other types of financing.
Save up and pay upfront
The cheapest way to buy a jet ski is to simply save up and pay for it upfront. You won't have to pay any interest or fees, spend time applying for financing and you'll own your jet ski outright. Consider setting up a high-interest savings account that you deposit funds into each month until you have enough to cover your jet ski costs.
Compare lenders for jet ski loans
How much do jet skis cost?
A new jet ski can set you back anywhere between $5,000 and $20,000. The price depends on the manufacturer and model. On top of the price, you might have to pay a destination charge to cover the delivery of your new jet ski. These can cost around $300 to $500 and depend on your dealer.
You should also consider title fees and licensing, which vary from state to state. You can find more information on costs and requirements by visiting you local DMV website.
We've gathered some of the most popular jet ski prices to give you a better idea on how much you might need to spend to get the personal watercraft of your summer dreams.
Kawasaki
Depending on the model, Kawasaki Jet Skis typically range from around $10,000 to $18,000. The company recommends a destination charge of $390 for most vehicles.
| Model | Cost of jet ski |
| --- | --- |
| Jet Ski STX-15F | $9,699 |
| Jet Ski SX-R | $9,999 |
| Jet Ski Ultra LX | $11,199 |
| Jet Ski Ultra 310X | $15,299 |
| Jet Ski Ultra 310X SE | $15,799 |
| Jet Ski Ultra 310R | $16,299 |
| Jet Ski Ultra 310LX | $17,999 |
Yamaha
This manufacturer offers more than 10 models of jet skis, which it calls wave runners. These range from vehicles designed for every day fun to professional racing and can cost between around $6,500 and $15,500.
| Model | Cost of jet ski |
| --- | --- |
| EX | $6,699 |
| EX Sport | $7,699 |
| EX Deluxe | $8,699 |
| VX Limited | $11,099 |
| VX Cruiser HO | $11,299 |
| FX HO | $13,299 |
| FX Cruiser HO | $13,799 |
| FX SVHO | $15,299 |
| VXR | $11,999 |
| GP 1800 | $13,999 |
| Superjet | $8,499 |
Sea-Doo
Sea-Doo personal water crafts (PWC) are slightly less expensive, ranging from around $5,000 to $13,000.
| Model | Cost of jet ski |
| --- | --- |
| Spark | $5,399 |
| Spark Trixx | $7,399 |
| GTS | $7,699 |
| GTI | $8,899 |
| GTI SE | $9,599 |
| GTI Limited 155 | $12,499 |
How do I tell if I've found a good deal?
With so many lenders offering loans for jet skis, it is good practice to compare the features before deciding on the right one for you. Different options will appeal to different borrowers depending on their circumstances, but here are a few things to look for:
Fund disbursement time. If you're in a rush to find financing and get on the water, look at how long the application and approval process takes.
Interest rates. Find a lender that can offer you a competitive rate on a loan. The lender should give you a repayment schedule that shows the amount due, including interest for the term you choose.
Loan term. Most jet ski loans are offered from one to seven years. The longer the term, the more you pay over the life of the loan. Decide if smaller monthly payments are worth paying more in interest in the long run.
Repayments. Flexible repayments and the ability to make extra ones are features worth looking into. These can help you pay your loan off quicker, saving you money.
Fees. Study fees closely when comparing jet ski loans. This includes those for initiating the loan and any that are applied monthly. Also look at the fees charged for late or missed payments.
What can I use a jet ski for?
Jet skis aren't just for racing your friends during a beach day. You can also use your jet ski for several other purposes, including:
Recreation. Visiting the beach or river and having fun is usually a priority in the summer. With a jet ski, you can limit your expenses in gas and still have a great time on the water.
Fishing. Jet skis are a great way to go fishing out in deeper waters without having to pay for a boat. They're also relatively quicker so you can get out there and start fishing faster.
Rescue. It's not uncommon for lifeguards to use jet skis to save drowning victims since they move quickly and are easy to maneuver.
Exploring. Want to check out that watery cave or other other remote locations that are difficult to access by boat? Jet skis fit in smaller places and can be equipped with radar and GPS.
Is it worth getting a jet ski loan?
Jet skis aren't a cheap investment. Before you dive into a new loan, weigh the pros and cons of financing your purchase.
Benefits
You don't need all the funds on hand. You can get on the water with your new jet ski in a matter of days if you take out a loan.
Fast turnaround. Once you choose the jet ski loan that works best for you, you may receive an approval response in less than a day.
You don't need additional collateral. You may be able to use the jet ski to secure the loan. This can help save money on interest.
Drawbacks
Interest and fees. If you don't need a jet ski right away and want to keep costs at a minimum, you might want to consider saving up.
Good credit required for good rates. All types of jet ski financing require you to have good credit to qualify for the lowest rates.
You might need insurance first. When you finance a jet ski and use it to secure the loan, the lender may ask that the jet ski be insured before offering a loan.
What to avoid when applying for jet ski financing
Even when you're sure you want to buy a jet ski and know exactly what model you want to get, you should still know a few of the downsides before agreeing to a loan.
High markup. All stores will have markups, some more than others. If you come with financing in hand, you may be able to negotiate a better deal than you'd get through dealer finance and store markup.
Buying at the wrong time. Like many seasonal luxuries, jet skis cost more at the beginning of summer than at the end. If you want a good deal, buy near the end of the season and look for dealer rebates.
Multiple fees. There are some fees that just can't be avoided, like delivery fees, but others you may be to write out of your contract. See what a dealer is flexible on and try to get your fees added to your loan package to save money.
How to apply for a jet ski loan
Use the comparison table above to help narrow down your choices. Once you decide on a lender, click Go to Site. Be prepared to answer questions about the following items:
Identity. Lenders require that you provide some sort of valid photo identification to verify your identity. A driver's license, passport or other government ID is usually acceptable.
Income. Proof that you are earning a steady income, either with recent pay stubs or a bank statement that identifies continuous deposits from an employer.
Contact information. You will need to verify your address as well as supply the lender with a way to contact you by phone or email.
Bottom line
When it comes to paying for a new jet ski, you have several options, including borrowing from the manufacturer or taking out a personal loan. If you're not in a rush, the cheapest way to pay for a jet ski is to save up and pay without borrowing, but comparing your financing options may benefit you in the long run by allowing you to build your credit.
Frequently asked questions
More guides on Finder