Finder is committed to editorial independence. While we receive compensation when you click links to partners, they do not influence our opinions or reviews. Learn how we make money.
Compare financing options for investment property
You're a risk-taking investor who wants to break into real estate but not quite sure how to finance the property. We can help.
Editor's choice: First Down Funding business loans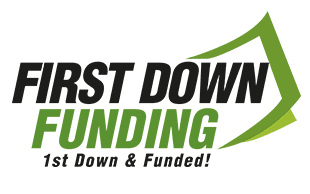 No prepayment penalties
Competitive rates
Works with bad credit and most industries
Check eligibility
There's inherent risk when it comes to nearly any kind of investing. Real estate is no exception. In fact, depending on your skills and experience, it could be even riskier. In addition to managing the property, an important part of investing in real estate is financing your initial purchase.
We take you through your financing options, what you need to have ready and tips from industry experts to help you on your way.
What loan options are available for investment properties?
You have the option of a few financial paths to fund your investment property purchase.
Traditional mortgages. A typical roadblocks to getting an investment property is the need for a large down payment. Because investment properties aren't covered by mortgage insurance, you could be required to lay down 20% of the purchase price or more. Compare mortgages.
Home equity loans. Use these loans to tap into up to 80% of your existing home's value to fund the purchase of your investment property. Learn about home equity loans.
Rent to own. In some cases, you can find properties that are 'rent to own'. During the time you're renting the property, you can save up for a down payment and bolster your creditworthiness.
Investment partners. If you're short on a cash down payment, you may be able to partner with another person to get your property. It means a split in the profits, but it could lead to you getting your initial investment property sooner.
Mortgage transfer. Less common, you can sometimes assume an existing mortgage, usually for a fee. To fully assume a mortgage at the rate the seller is paying, you'll have to check if it has an Assumption Clause. This clause causes the full amount remaining on the mortgage to be due upon transfer. Meaning you'll be stuck paying the entire amount at once, rather than taking over the same payments that the seller had.
Need a loan for other business expenses? Compare more financing options
How do I compare my financing options?
Here's how to sort through your many available options to find one best suited for you.
Your eligibility. Even with a mortgage transfer, you'll need to meet specific eligibility requirements. These requirements differ by lender and financing, so carefully review the criteria required by any potential providers.
Type of loan. Each loan comes with pros and cons: some will come with stricter eligibility and others better rates. A good course of action is to project out the full purchase cost for each types of loan to learn what costs more and why. You may also want to leave yourself with enough cash to deal with repairs or payments due if you are renting and have vacancies.
Loan amount. In most cases, the more money your borrow means more interest paid over the life of the loan.
Loan terms. Low monthly payments typically come with a longer loan term, but so does paying more in interest. It may be worth keeping that in mind when you're budgeting.
Interest rate. Many factors affect the interest rate you'll pay, not least of which is your business financial performance. Lenders also evaluate other factors such as your personal credit score.
Fees and costs. It's common to pay closing costs and application, underwriting and loan processing fees with a mortgage. While traditional business financing could come with less fees, be sure to evaluate all costs that could result in a higher APR.
How to finance a vacation rental
Financing options for a vacation rental are the same as financing for other investment properties. If you decide to get a mortgage, you'll likely need to provide proof that it's going to be used as a vacation rental home. Mortgages lenders will usually ask for proof of income that you can support the monthly payments in addition to any other mortgages and debts you have.
What's important to consider when investing in a vacation rental is that there may be an off-season depending on where the home is located.
What do I need to apply?
You'll want a few standard documents on hand when applying for a mortgage:
Your personal contact information.
All debt information, including credit cards, car loans and other mortgages.
Pay stubs for the past 30 days.
W-2s and the names and addresses of your employers for the past two years.
Profit and loss statements, if you're self-employed, and tax returns for the past two years.
Proof of any additional income or earnings.
4 quick tips on getting financing for investment properties
Pay down any existing personal or business debt, including current mortgages.
Though more is better, save up at least a 20% down payment if you take out a mortgage to avoid PMI.
Compare your options to make sure you're getting a good interest rate.
If you have strong business credentials, consider financing and other financial products from a local bank.
7 tips on renting out investment properties (gathered from realty groups and experienced landlords)
Find a good location. Account for walkability, school districts, low crime rates and public transportation when looking for the perfect spot.
Details are everything. Make sure that everything (lights, electrical outlets, appliances, etc.) is working properly and that every little chip is filled before you show.
Plan for unexpected costs. Surprise damages that aren't caught on inspection can set you back thousands of dollars. Set up a handyman fund that accounts for more than just the repairs you're expecting.
Be handy — or know skilled labor workers. A lot of profits can get eaten up by repair costs. Minimize them as best you can by taking care of them yourself or hiring someone reliable.
Fix it right the first time. While being handy is great, make sure to not put duct tape on a leaky dam. If something needs fixing and you can't do more than put a bandage on it, hire someone who can fix it properly to avoid costly future repairs.
Screen your tenants well. Bad tenants can happen, but minimize the risk by carefully evaluating each applicant. No one wants to be stuck with four months of overdue rent and no sign of repayment.
Beware the property tax. Depending on where you buy, property taxes can be tremendous — and they can increase. Factor in the costs of taxes when you're calculating your operating expenses.
Bottom line
Researching the best investment properties for your situation can take a lot of research. Build your knowledge before signing any new mortgages or committing to other financing options. You may want to fully calculate your potential expenses and compare them against your predicted returns before signing a contract.
Frequently asked questions about investment properties