Finder is committed to editorial independence. While we receive compensation when you click links to partners, they do not influence our opinions or reviews. Learn how we make money.
Compare horse loans and equine financing
If you can't cover the full cost of a horse out of pocket, here's how a loan could help.
Editor's choice: LendingClub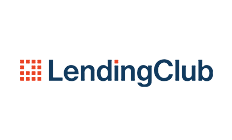 Less strict eligibility requirements
Quick turnaround time
High Trustpilot rating
Go to site
Buying your first horse is exciting — from picking out new tack and equipment to touring stables and paddocks in search of your new four-legged friend.
As you begin the journey of becoming a horse owner, one thing is clear: Purchasing a horse can be expensive. If you don't have the funds to purchase a horse outright, what other financing options can you pursue?
Is taking out a personal loan to fund the purchase of your horse a good idea? We explore the world of equine financing to help you make a decision.
What are your financing options to pay for a horse?
You have several options to consider. Before finalizing a loan, be sure to check the fine print of your loan agreement so you know the exact costs and repayment terms. Keep in mind some lenders may be hesitant to lend you money to buy a horse because its value depreciates over time — and the horse could get sick or injured.
Personal loan. Unless the lender specifically sets restrictions, you can use a personal loan to buy your new horse. Some lenders even offer loans specifically for equine purchases.
Line of credit. Withdraw only the amount you need and pay interest on only what you use.
Installment contract. Some sellers accept monthly payments over a predetermined time. This may mean less money upfront, but be wary of entering into a contract without carefully reading the agreement.
Lease to own. You and the seller agree to a price for the horse. You'll be expected to make regular lease payments to the seller until you've paid off the entire loan. This can be an affordable way to get a horse, but you could wait years to officially own your horse outright.
Compare top personal loans
How much does buying a horse cost?
Buying a horse means more than the purchase price. The real expense comes from the cost of care and maintenance.
Here's a quick rundown of the potential costs and fees that come with owning a horse:
Purchase price. Most pleasure horses — horses ridden for leisure only, cost between $2,000 and $8,000. On the other hand, a show horse for show jumping, hunting or dressage, could set you back as much as $50,000.
Horse feed. A horse can consume up to 2.5% of their weight in a day. A healthy 1,000 pound horse requires fresh hay daily. The cost for feeding your horse can add up quickly at about $10 a bale — that's $25 a day.
Boarding costs. Unless you're lucky enough to live on a property that can accomodate your horse, you'll pay for room and board at a local stable. Depending on the area, boarding costs range between $400 to $500 a month, but can be as high as $2,000 a month in metropolitan areas.
Veterinarian fees. You want your four-legged pal to stay healthy and happy, which means veterinarian exams. Yearly vaccines, deworming and dental care can cost up to $500 a year. Costs for emergency veterinary calls vary depending on the visit.
Farrier work. Horses' hooves grow at a rate of ¼ inch monthly. Since they spend so much time on their feet, it's important to take care of their hooves. Farrier's often charge $30 to $40 for a trim and $100 for a full set of shoes.
Tack and equipment. Unless you plan to ride your horse bareback, you'll need tack and equipment that includes a saddle, bridle, halter, fly mask, blanket, saddle pad, girth and grooming equipment. Saddle prices range from a few hundred to several thousand dollars.
Horse trailer. At some point, you'll likely require transportation for you and your horse. A basic horse trailer could cost between $5,000 and $30,000, depending on the size. A horse trailer with additional living quarters can cost up to $100,000.
How much does leasing a horse cost?
The cost to lease a horse typically depends on the type of lease you take out. Agreements typically come in two forms: paid and free.
Paid lease
A paid equine lease agreement typically comes with a fixed cost that can range from $200 to over $600 a month. The lease outlines the lease period, cost, how often the horse can be taken out or ridden during the lease period, if it can be shown and some even include a purchase option at the end of the lease.
Because it's a fixed amount, a paid lease is fairly straightforward to budget for. However, you may still be on the hook for common care costs — like farrier work and vet visits — depending on the terms of the lease.
Free lease
A free lease isn't actually free, as the name might imply. Instead of paying a set amount each month like with a paid lease agreement, you assume all of the costs for caring for the horse while leasing it.
That means stable fees, farrier work, transportation, veterinary visits, food and all other care on you rather than the owner. Costs will fluctuate based on the particular needs of the horse each month and may be harder to budget for.
4 questions to ask to choose the best horse for you
Funding the purchase of your four-legged friend is only half of the equation. First, you'll need to find the right horse that fits your needs.
Are you purchasing for pleasure or for show?

Pleasure and show horses vary in cost. The average pleasure horse costs $4,500, while the average show horse costs $40,000.
If you ride for leisure, a pleasure horse is your best bet. But if you're interested in pursuing a career in jumping, hunting or dressage, consider investing in a horse that's ready for show.

Do you want a horse, miniature horse or pony?

If you're still in the planning stages, picking the right type of equine companion will help inform your purchase budget — and the overall cost of maintaining your animal each year.

Standard horse. Standard horses will be the most expensive to upkeep, but if you plan on riding, it will be your only option. Different breeds and lineages have specific needs and temperaments, so do your research before buying.
Miniature horse. Miniature horses make excellent companion and show animals. And with their rising popularity, it may not be difficult to find a variety of breeds and colorations in your area.
Pony. Ponies have stockier bodies and thicker coats than miniature horses. But like with horses, ponies have a variety of breed standards that will allow you to pick the best animal for your lifestyle.

What breed are you interested in?

Many pleasure horses are a mix of several breeds, while most show horses are purebred. Each breed of horse comes with its own unique set of personality traits and quirks. Research the horse breeds available in your area and decide which appeals to you.

What sort of riding experience do you have?

If you're an experienced horseman or horsewoman, you may welcome the challenge of training a green horse or pony. Newbies should look for a horse that's broken in, friendly, patient and good natured. Most sellers are happy to let you jump on the horse you're interested in for a test ride, so don't be afraid to ask.
Bottom line
Purchasing a horse for the first time can be exhilarating, but comes with far more costs than the purchase price of the horse alone. Prepare for veterinary bills, boarding fees and the cost of keeping your four-legged friend well fed and watered.
To pay for your new horse look at personal loans, a line of credit or agree to a lease arrangement with the owner.
Frequently asked questions