Finder is committed to editorial independence. While we receive compensation when you click links to partners, they do not influence our opinions or reviews. Learn how we make money.
Holiday loan options and cautions before borrowing
It might ease the financial burden of shopping during December, but watch out for overborrowing.
Editor's choice: OppLoans Installment Loans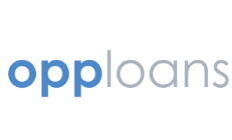 Go to site
It's easy to get overwhelmed as all of the normal holiday expenses start adding up over November and December. While your cheapest bet is to start saving for the holidays well in advance, a holiday loan can help ease the burden if you don't have enough. But you may be stuck paying for those presents or family meals well into the new year.
What is a holiday loan?
Holiday loans are typically unsecured personal loans or short-term loans. This means that you can use your loan funds to pay for any holiday-related expenses, like food or gift shopping, then pay back what you spent over the next few weeks or months. And while it may be convenient, it can also be dangerous. If you borrow too much or your lender charges you a high APR, you may be stuck paying hundreds of dollars in interest long after the festivities are over.
Lenders that offer holiday loans typically have different eligibility criteria. For instance, while some lenders require that you have a fair to good credit score, while others will offer these loans even if you have less-than-perfect credit. The cost of the loan will also vary depending on the type of lender you choose, with some short-term options having an APR well over 300%.
Where can I get money for the holidays?
Not all holiday loans are made equal. These are the most common ways people get money for holiday expenses:
Savings. The best way to avoid paying interest and spending too much money is to start saving — and shopping — well before the holidays come around. It may not come in handy right away, but keeping track of the money you spend and building a budget can help you avoid borrowing the next time the holiday season comes around.
Personal loans. Personal loans are a relatively inexpensive way to borrow for the holidays. But many lenders have a minimum amount you can borrow, typically $1,000. This means you might have to take on more debt than you need, so consider your expenses before filling out an application.
Credit cards. Credit cards are the classic way to pay for holiday expenses, but they can be pricey if you don't pay off your balance each month. If you're in a bind, a store credit card or a credit card with a low introductory rate may be a good choice for small purchases.
Short-term loans. Short-term loans should only be used as a last resort, but they can be helpful if you only need to borrow a small amount, know you can repay it and don't have good enough credit for a credit card. Keep an eye on the fees and loan term. Some only last two or four weeks, so your bill could come due before the holidays are over.
Compare short-term loan providers
5 tips to help save for the holidays
Even if the holidays are fast approaching, there are still a few ways you can limit the amount you need to borrow:
Tweak your budget. Starting in July or August, take an honest look at your budget and find small changes you can make to save. Maybe this means eating at home more instead of dining out, canceling your cable TV subscription or giving up nail or hair treatments until you've saved enough cash to use during the expensive months of November and December.
Get a part-time job. From retail stores to delivery companies to restaurants, many companies see an influx of customers during the holiday season and hire seasonal workers to offset the demand. This is a great way for you to earn some extra money to put toward your holiday gift shopping and party expenses.
Put aside your tax refund. One way to plan ahead for the expensive holiday months is to put aside your tax refund in a savings account to use specifically in November and December when your holiday debt takes a toll on your finances. Investing in a high-yield savings account can be an especially useful tool to earn a little extra.
Sell unwanted clothing, electronics, and more. With apps like OfferUp and Poshmark becoming increasingly popular over the last few years, an easy way to make some extra money to put aside for the holidays is by selling clothing, electronics, furniture or anything else around your home that you no longer use or need.
Consider a short-term loan alternative. There are alternatives to short-term loans that may be helpful when you're looking to get a little extra cash. Reaching out to friends and family, negotiating with your creditors and consolidating your debt before the holiday season is in full swing can all help ease your financial strain surrounding.
Loan details to consider before applying
Keep these points in mind when comparing lenders to help guide you toward the right loan:
Repayment holidays. To ease your financial burden during and soon after the holiday season, some lenders offer repayment holidays — you don't have to start making repayments until after an introductory period.
Interest and fees. The APR has a direct effect on how much you end up repaying. If you have good credit, you can get a competitive APR. If you're seeking a short-term loan and have a low credit score, prepare to pay a noticeably higher APR.
Processing time. This is particularly important if you need money in a hurry. Some lenders can get your loan funds to you in a matter of days, while others may take a week or more just to process your application.
Loan amount and term. Minimum and maximum loan amounts can differ from one lender to the next. Loans terms can also vary. If you're looking for a large sum for a prolonged period, you may have more limited options.

Do I qualify for a holiday loan?
Every lender has slightly different requirements, but in general, you'll have to meet these criteria to qualify:
US citizen or permanent resident
At least 18 years old
Steady source of income
You may have to sign up for automatic debits from a bank account in your name when you accept your loan. Some lenders let borrowers make repayments using checks, credit cards, debit cards and cash.
What to consider before borrowing a holiday loan
If you're thinking about getting a holiday loan, it's important that you have a plan to repay it before you apply.
Once you get a loan contract, review it carefully. Some lenders — especially short-term lenders — charge exorbitant rates that can make repaying your loan next to impossible. Before you borrow, make sure you know how much you owe and if you can afford to make payments. Otherwise, you may risk default — which can mean more fees and a hit to your credit score.
Bottom line
A holiday loan can bridge the gap between your savings and the money you need to make the season special, but it can also be an expensive gamble if you aren't careful. Before you borrow, be sure to learn more about payday loans and your other lending options to understand how borrowing for the holidays may affect you.
Frequently asked questions