Finder is committed to editorial independence. While we receive compensation when you click links to partners, they do not influence our opinions or reviews. Learn how we make money.
Coronavirus: How to get help if you're a freelancer
Just because you're an independent contractor doesn't mean you don't qualify for financial assistance.
For freelancers or sole proprietors without the safety net of a permanent job and salary, the additional layer of uncertainty caused by the coronavirus can be more than a little unsettling. The silver lining? There are resources that can help — thanks to the coronavirus stimulus bill that passed at the end of March 2020.
Can freelancers, sole proprietors and independent contractors benefit from the stimulus package?
Yes, you can. The Coronavirus Aid, Relief and Economic Security (CARES) Act includes the new SBA Paycheck Protection Program (PPP), which freelancers, sole proprietors and independent contractors are eligible to apply for.
It also expands eligibility for the Economic Injury Disaster Loan (EIDL) program to cover independent contractors and sole proprietors.
The bill even makes freelancers, gig workers, independent contractors, sole proprietors and self-employed individuals eligible for unemployment benefits — which has never been offered before.
You're not only eligible for benefits if you contract COVID-19 yourself, but also if you're forced to work reduced hours to care for a family member or relative that has the coronavirus. It even offers benefits to parents who are forced to stop working to care for their children whose school or daycare shut down.
Through the bill, the federal government is offering up to $600 per week for up to four months to eligible employees, on top of any state benefits you qualify for.
Speaking of state benefits, the CARES Act also gives states the option to extend unemployment benefits to independent contractors and other workers who normally don't qualify. For example, California introduced the Pandemic Unemployment Assistance (PUA) Program, which allows freelancers, independent contractors and self-employed individuals to qualify for benefits.
You can contact your state's Labor and Workforce Development Agency to see if you qualify for any new unemployment programs.
How much can sole proprietors and independent contractors borrow from the SBA?
How much you're eligible to borrow through the PPP depends on your payroll expenses, while loan amounts for the EIDL aren't limited to eligible expenses.
Must read: PPP and SBA disaster loans are still available
The PPP and EIDL received another round of funding on April 24, 2020, after both programs had temporarily closed applications due to high demand. You can apply for a PPP loan now, and EIDL applications should reopen shortly. But it could take a few weeks before your business receives any money.
Look into grants for businesses affected by the coronavirus if you can't wait. Or, consider one of these other COVID-19 business loan options.
SBA Paycheck Protection Program
Starting April 10, 2020, sole proprietors and independent contractors can apply for the SBA Paycheck Protection Loan, which comes with the possibility of forgiveness. You can borrow up to 2.5 times your average monthly net profits in 2019, as reported on your tax return, if you work alone. If you have employees, your loan amount is based on your net profits and payroll costs.
You can apply through a private lender by filling out a short application and submitting IRS Form 1099-MISC, IRS Form 1040 Schedule C and other income and expense reports. You can apply for forgiveness on up to eight weeks of net profits after you take out the loan. If you have employees, forgiveness can also include payroll expenses.
If you take out a PPP loan, it could affect your eligibility for unemployment, so weigh both options before you apply.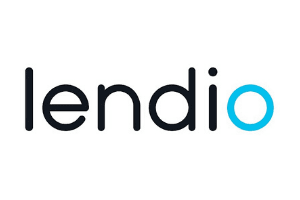 Lendio Paycheck Protection Loan
Cover your payroll with a 1% APR Paycheck Protection Loan — and get up to 100% forgiven. Apply ASAP before funds run out.
Requirements

Documented payroll costs — like 1099s and W2s
In business since at least Feb. 15, 2020
To qualify for forgiveness, must use funds for payroll, existing mortage interest payments, rent, leases and utilities
SBA Economic Injury Disaster Loans and Grants
Sole proprietors and independent contractors affected by the coronavirus outbreak can qualify for an SBA Economic Injury Disaster Loan, as well as an advance in the form of a grant.
While loan amounts originally spanned up to $2 million, The New York Times reports that they're now capped at $15,000. And previously, you could receive a $10,000 advance, but the SBA reduced this amount to $1,000 for solo workers.
Coronavirus-related sick and childcare leave might apply to you
On March 18, 2020, President Trump signed the Families First Coronavirus Response Act, which is designed to help small- and medium-sized businesses provide payroll relief to employees affected by the coronavirus. But self-employed individuals can receive similar tax credits as well.
Employers who offer paid sick leave to employees due to the coronavirus will be 100% reimbursed by the government for up to 80 hours per employee — or even longer for parents on childcare leave. This will translate to tax credits for gig workers, self-employed individuals and freelancers.
What exactly is unemployment insurance?
Unemployment insurance is the program funded jointly by state and federal governments that provides monetary aid to eligible members of the workforce. The payments made by this program are known as unemployment benefits.
However, most independent contractors and self-employed individuals don't qualify for unemployment insurance. That's why the coronavirus stimulus package is so groundbreaking.
Am I eligible for support if I'm a student who was freelancing?
Maybe. Being a student doesn't disqualify you from receiving unemployment benefits, but you'll still need to meet the other stipulations required by the federal and state government where you live.
Am I eligible if I'm a freelancer who can't find work, but my partner is still working?
Possibly. Just because your partner is still working doesn't automatically disqualify you from receiving aid. Other factors, such as when you last worked and how much you earned, will also determine your eligibility.
Some states are reopening the enrollment period for health insurance
If you're worried forgoing health insurance is coming back to haunt you with the COVID-19 outbreak, you're in luck. Many states, including Minnesota, Colorado, New York and California, have reopened their enrollment period for health insurance.
For a limited time, you may be able to buy health insurance on the marketplace, though eligibility requirements and deadlines vary by state. Visit your state's health insurance marketplace website for more details on what's available where you live.
If I was exposed to coronavirus at my contract job, am I entitled to workers' compensation?
It depends. While COVID-19 is generally not considered a work-related injury, if you can prove that exposure was a direct result of your work environment, your claim may be approved.
But it heavily depends on the worker's compensation policy you have, your state laws and the industry you work in. As a freelancer, you won't be covered under another employer's policy. This means if you don't have a workers' compensation policy yourself, you're out of luck.
Visit your state's workers' compensation agency to find out if you qualify.
How to request financial hardship for your bills
Many services, including utility companies and banks, have financial hardship systems in place for customers who are struggling to pay their bills. If you need extra time or assistance, consider checking each provider's website or calling their customer service line directly to learn about your options.
Financial assistance for those affected by the coronavirus outbreak
What if I already have credit card debt?
If you're worried about handling your monthly credit card payments, it might be worth looking into a balance transfer credit card.
With this, you transfer your current balances onto this new card. Many come with a 0% APR introductory period for anywhere from 6 to 21 months, which helps you pay down your debt without paying interest.
But you typically need good to excellent credit and proof you can afford repayments to qualify.
Banks offering credit card payment relief
Find a balance transfer credit card to apply for
Bottom line
For independent contractors and freelancers, the disruption caused by the coronavirus pandemic can cause a huge upheaval to financial stability. But there's hope, as government help is on the way. And many companies around the US are hiring right now if you're looking for even more immediate financial security.
Plus, you can check out our guide to managing your finances during the pandemic for steps you can take today.
Frequently asked questions
Picture: Getty Images