Finder is committed to editorial independence. While we receive compensation when you click links to partners, they do not influence our opinions or reviews. Learn how we make money.
Compare fixed- vs. variable-rate student loans
Consider your budget and monthly payments before you decide.
Editor's choice: Splash Financial Student Loan Refinancing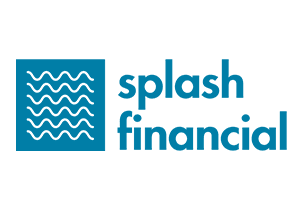 Good for high debt loads
Referral bonuses
Parent loan refi option available
Go to site
Lenders often offer fixed and variable interest rates on private student loans and refinancing. Simply put, fixed rates stay the same, while variable rates can increase or decrease over time. Fixed rates are generally more reliable. But variable rates can spell extra savings if market rates are low — which is usually the case during an economic downturn.
Fixed vs. variable rates at a glance
| | Fixed rate | Variable rate |
| --- | --- | --- |
| How it works | Pay the same rate over the life of your loan | Pay a rate that changes over the life of your loan based on the lending market, usually every one or three months |
| Monthly repayments | Stays the same | Changes depending on your current interest rate |
| Can I predict my loan's total cost? | Yes | No |
| How does it compare to federal rates? | Usually higher | It can be lower if you have excellent credit and federal interest rates are low |
| Best for … | Predictable monthly repayments with minimal risk | Finding extra-low rates when the economy is in a downswing and you're opting for a shorter term |
How fixed-rate student loans work
Fixed-rate student loans are relatively straightforward: When you apply for your loan, you qualify for one interest rate that stays the same throughout the life of your loan. You make the same fixed repayments each month and can easily calculate how much you'll pay in interest over time.
Pros
Your rate will never increase
Monthly payments stay the same
Cons
Interest rates may be higher at the start of repayment
You may miss out on savings if variable rates drop below your fixed rate
How variable-rate student loans work
Variable-rate student loans come with two types of interest rate: a margin rate and benchmark rate. The margin rate is a low, fixed interest rate, that your lender gives you based on your creditworthiness. Each month, your lender calculates your interest by adding your margin rate to a benchmark rate.
A benchmark rate is an interest rate that increases and decreases over time, which outside financial institutions decide based on the lending market. Common benchmark rates are the Wall Street Journal (WSJ) Prime Rate, which is based on the fed rate, and the LIBOR rate, which is based on the international lending market.
Generally, variable rates are higher when the economy is strong and lower during a downturn. And most lenders cap their variable rates at around 18% to protect borrowers from ultra-high benchmark rates.
Pros
Your rate may start out lower than fixed rates
If interest rates fall, then you can save more overall
Cons
Monthly payment amounts can change erratically, making it harder for you to budget
If market interest rates increase over time, you may be paying more overall than if your rate was fixed
Let's take a look at an example …
Say you're looking at a private student loan that advertises variable rates ranging from 1.3% to 10.88%. That rate is actually made up of a margin rate, which ranges from 1.12% to 10.70%, which the lender adds to the One-Month LIBOR rate.
In this scenario, the one-month LIBOR rate is 0.18 — but it changes every month. You'll pay anywhere between 1.3% and 10.88% during the first month. Between June 2019 and June 2020, the LIBOR rate got as high as 2.4% and as low as just over 0.16%.
Compare student loans from top providers
Which type of interest rates do different student loans come with?
Your choice of interest rates will depend on your specific loan — federal student loans, private student loans or refinancing your current student debt. Here's what you might see with the typical loan options.
Federal loans
Federal student loans come with fixed interest rates only, so you don't have to worry about choosing when you're filling out the FAFSA. Variable rates on private student loans can sometimes be lower than federal rates, but they don't always stay low.
Federal rates are the same for everyone and Congress sets them each year. Generally, federal loans are the safest, least expensive type of student debt you can take on.
Private student loans
Private student loans typically come with a choice of fixed or variable interest rates, though some loans offer one option only. Fixed rates are generally higher than what you'd get with federal student loans, though variable rates can sometimes offer a better deal if the WSJ Prime or LIBOR rates are low.
The main difference between private and federal interest rates is that private lenders look at your — or your cosigner's — personal finances to determine your rate. Typically, you'll need a credit score over 760 and a debt-to-income ratio under 20% to qualify for the lowest private rate.
Student loan refinancing
Like private student loans, loans for refinancing student debt tend to come with a choice of fixed or variable interest rates. And like with private student loans, these rates are based on your personal finances, rather than set by an institution.
However, refinancing rates are typically lower than private student loan rates. If you have a credit score over 760, a six-figure job and few other debts, you might even be able to qualify for a lower rate than you have on a federal loan before the economic downturn. And if you're in a high-paying profession like medicine or law, you might be able to qualify for additional deals.
Which type of rate should I choose?
Which rate is right for you depends on your preferences — and the state of the economy.
You might want a fixed rate if …
You want predictable repayments. Fixed rates stay the same for the length of your loan term.
You think rates will increase. If the economy is booming with no sign of downturn, variable rates will likely be high and stay high.
You need lower monthly repayments. A long term can lower your monthly cost, but increase the chance a variable rate will skyrocket.
You might want a variable rate if …
Rates are low — and you think they'll stay that way. Benchmark rates are typically lower during a recession and during the recovery period.
Your loan is short term. Shorter loan terms mean there's less time for rates to fluctuate and less risk of paying a higher rate.
You can qualify for a low margin rate. Even if market rates increase, there's a chance you still won't pay more than a fixed rate.
Understanding benchmark and margin rates
Your variable rate is actually a combination of two interest rates: a benchmark rate and a margin rate.
Benchmark rates. Also called base rates, these are supposed to reflect trends in the lending market. For example, how much people want to take out in loans versus how much money financial institutions have to pay it off or how much the currency is worth. Financial institutions often borrow from the government's central bank at a benchmark rate, charging an additional rate so they can turn a profit on your loan.
Margin rates. These are a fixed rate or a small range of rates that a lender approves you for based on your creditworthiness. If you're approved for one margin rate, that rate stays the same over the life of your loan. If you're approved for a range of margin rates, you'll start by paying the lowest rate and gradually pay more and more after you've made a specified number of repayments.
If you decide on a variable-rate loan, you can get a better idea of the rates you're going to pay by looking at the fine print below the variable rates your lender advertises — at least, it's usually right below them.
You'll typically see what looks like code along these lines:
3-month LIBOR + 1.23%–9.45%.
Our example means that the lender offers variable rates combining the three-month LIBOR benchmark rate and a margin rate that can range from 1.23% to 9.45%. If the lender gives you only one margin rate — say 3% — then you'll pay 3% plus the current three-month LIBOR rate. If you qualify for a range — say 3.44% to 5% — you'll start off paying 3.44% plus the three-month LIBOR and finish off your loan paying 5% plus the three-month LIBOR.
What are LIBOR and prime rates?
LIBOR and prime rates are the two most common benchmark interest rates that lenders use to determine variable-rate loans. Student loan providers tend to use the LIBOR, though you might come across some lenders that use prime rates.
LIBOR
LIBOR stands for London Interbank Offered Rate. The Intercontinental Exchange Benchmark Administration (IBA) produces benchmarks in five currencies: the US dollar, euro, British pound, Swiss franc and Japanese yen. The LIBOR rate is based on the average short-term interest rate that financial institutions qualify for through London's interbank market — a financial system where international financial institutions trade among themselves.
LIBOR rates come in several types, but as a student loan borrower, you need to know about two of them only: the one-month LIBOR, which changes monthly, and the three-month LIBOR, which changes every three months.
Prime rates
The prime rate is more local than the LIBOR rate — it's based on the federal funds rate of the Federal Reserve, the benchmark of all US-based benchmarks. Typically, prime rates are the federal funds rate plus a few percentage points. The most common prime rate is published in The Wall Street Journal — known as the WSJ Prime rate — though you can sometimes find state or local prime rates as well.
How does this work? The Wall Street Journal polls the top 30 US banks to ask about their prime rate. If three-quarters or more banks change their rate, then The Journal publishes a new interest rate. This means that it doesn't change from month to month. In fact, it can stay the same for several years or change in as little as a few weeks.
Maximum variable rates
What happens if the market goes haywire — are people with variable-rate loans going to get completely thrown under the bus? Not necessarily. Most lenders cap how high variable rates can go, usually a bit higher than the maximum fixed rate.
In the extreme event that the LIBOR or prime rate skyrockets, everyone paying a variable-rate loan will typically end up paying the same interest rate, regardless of the variable rate you qualified for initially. The chances of this happening are minuscule, but not impossible.
Bottom line
Variable rates are generally riskier than fixed rates and certainly aren't for everyone. But you might pay less in overall interest if you play your cards right: Stick to a shorter term, and pay attention to what the experts say about the interest rate market.
For even more details to the ins and outs of federal loans, private loans, refinancing and more – read our comprehensive guide to student loans.
Frequently asked questions