Finder is committed to editorial independence. While we receive compensation when you click links to partners, they do not influence our content.
Does gambling affect your mortgage application?
If you're betting on a lender not noticing your habits, you might be out of luck.
Editor's choice: LendingTree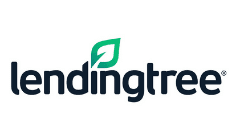 Easy to get started
View rates from multiple lenders
Get alerts when a better deal is available
Compare with LendingTree
Regular or problem gambling can lead to a denied home loan application — but the occasional casino night won't tank your odds of being approved.
When won't gambling affect your mortgage application?
If you're betting a few dollars of your spending money here and there — and not taking out credit to do so — it won't have any impact on your mortgage application.
Lenders and private mortgage insurance (PMI) underwriters assess your ability to comfortably pay back a loan. They don't make any moral judgments on your spending habits.
When will gambling affect your mortgage application?
In short, if your gambling causes problems with your finances, it can cause a problem with your mortgage application.
If you're taking out personal loans or lines of credit to gamble, lenders will see that as a red flag. Similarly, if the money you spend on gambling represents a significant portion of your ongoing expenses, a lender or insurance underwriter may be concerned that there's a higher chance of you getting into financial difficulties and being unable to keep up with payments, which can lead to a denied application.
A regular gambling habit will also likely mean you have less of a savings balance for a deposit, which can have a negative impact on your application even if you aren't taking out loans or credit.
Gambling addiction
Gambling addiction is a serious problem that can lead to personal and financial issues. If you need help, you can reach the National Council on Problem Gambling helpline 24 hours a day at 1-800-522-4700.
You can also call the Substance Abuse and Mental Health Services Administration (SAMHSA) at 1-800-662-4357 for help finding a counselor or support group.
Tips to increase your chances of mortgage approval
If you're planning to buy a home in the next several years:
Stop gambling

— and get help if you can't

. If you're having trouble giving up gambling, seek help from a therapist or support group such as Gamblers Anonymous or SMART Recovery.
Get a clear savings history. Many lenders require bank statements from the past three to six months when you apply for a loan, so you'll be more likely to get approved after half a year gambling-free.
Pay off debt. Your debt-to-income ratio is an important factor lenders look at when assessing your home loan application. By paying off your debt and building a documented history of disciplined savings, you can greatly increase the chances of your application being approved.
Fix your credit history. An imperfect credit history can have hurt your chance of being approved, so check to see whether you can fix any mistakes on your credit file.
Open a separate account. If you're worried about gambling transactions showing up on your bank statement when you supply proof of genuine savings to a lender, make sure that your gambling transactions are funded from a separate checking account. But be aware that if your gambling is a problem and you become unable to pay your mortgage, you could lose your home.
Talk to a mortgage broker. A mortgage broker can help you find a home loan that matches all your requirements. Be honest with your broker about your gambling so they can provide advice on the most suitable lenders, as well as how you can structure your application to minimize or eliminate any negative impact from your gambling.
Compare mortgage lenders
Bottom line
Gambling can be a serious addiction, and if you're having trouble staying away, the first step to getting a mortgage is getting help.
If you're a casual gambler and it's doesn't have an impact on your finances or mental health, it shouldn't affect your ability to get a mortgage. Compare home loan lenders to make sure you're getting the best deal.
Frequently asked questions
Image: Shutterstock
More guides on Finder