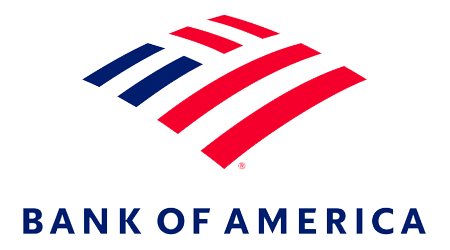 Choose this lender for great in-person help at branches in 22 states

Watch out for frustrating customer service online and over the phone

A good option for borrowers who want a mortgage from a well-known bank.
Consider Bank of America if you value its nationwide footprint and like the idea of having your mortgage and banking under one roof.

Choose something else if reputation and customer experience is your top priority.
Neither of these seems the right fit?
Pros
Flexible application process
Online tracking
Other banking products
Member discounts
Accessibility
Low interest rates
Alternative credit data
Discounts for existing clients
Cons
Multiple fees
Requires fair to excellent credit
Limited branches for in-person service
High volume of consumer complaints
Limited coverage in the Midwest
History of irresponsible mortgage lending
Less personalized approach
Customer reviews
As of October 2020, Chase Bank has an A+ rating with the Better Business Bureau, yet reviewers on the site have only rated it 1.18 out of 5 stars. The bank's score is only slightly better on Trustpilot, where it's currently rated 1.3 out of 5. However, it's important to note that these reviews are for Chase Bank as a whole and not necessarily its mortgage products. Satisfied customers praise Chase's mobile app, online access and personal service in branches. Most of the negative reviews focus on frustrating customer service, with customers having trouble getting in touch with a helpful representative, being passed around on the phone or just never getting the help they need.
Bank of America has been accredited with the Better Business Bureau (BBB) since 1949, boasting an A+ rating for its operations after closing over 6,000 customer complaints over the last three years. However, it falls short in the customer service department, earning slightly over a one-star rating from 475 customer reviews. It's a similar story on Trustpilot, where the bank has a 1.3 rating based on 844 reviews as of August 2021. While customers praised the savvy online experience and diversity of mortgage products, many were frustrated with the service they received. It's worth noting that these consumer reviews are for Bank of America as a whole — and not for its mortgages specifically.