Finder is committed to editorial independence. While we receive compensation when you click links to partners, they do not influence our opinions or reviews. Learn how we make money.
Compare auto loan refinancing offers
Find out if you can qualify for lower rates, lower monthly payments — or both.
Editor's choice: LendingClub Auto Refinancing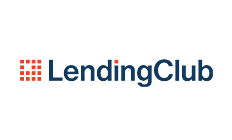 No origination or prepayment fees
Easy-to-use website
Check rates without Social Security number
Go to site
Refinancing your car loan is a great way to save if your income or credit score have increased since you first took out the loan. If you're able to qualify for a lower rate, you can save big on both the monthly and long-term cost of your loan. But try to avoid extending your loan term, which will increase the amount of interest you pay overall.
How does the coronavirus outbreak affect car loan refinancing?
You might be able to get a better deal if you waited to refinance your car loan during the coronavirus outbreak. After the Federal Reserve lowered rates to between 0% and 0.25% on March 16 2020, many car loan providers also lowered their rates.
But you'll still need to shop around to make sure you're getting the most competitive rate. And you still need to meet the lender's requirements — which typically include having good credit and a steady source of income.
Which lenders are offering support for those affected by the coronavirus?
You might not need to refinance if you're struggling with monthly payments during the COVID-19 outbreak. Many car loan providers are offering relief to borrowers who are struggling to handle car loan repayments.
Lender
Type of relief
Customer service helpline
Where to find more info
Acura Financial Services
Acura is offering the following types of relief for current customers

Lease extensions
Payment extensions
Deferment
Waived late fees

You can request relief online or call customer service.

800-382-2238

Learn more
Ally
Ally is allowing customers to defer repayments on car loans. You can sign up for deferments online or by phone.
888-925-2559
Learn more
Bank of America
Bank of America is offering payment deferral for customers. You can apply by filling out a payment assistance request online.
800-215-6195
Learn more
BMW Financial Services
BMW Financial Services is offering payment relief on a case-by case basis. It recommends sending an email or using its messaging service to get in touch if you're struggling with repayments.
800-578-5000
Learn more
Capital One
Capital One is offering hardship assistance on a case-by-case basis.
800-946-0332
Learn more
CarMax
CarMax is waiving

late fees and offering payment extensions to current customers.

215-377-9187
Learn more
Chase Auto Finance
Chase is offering payment assistance and lease extensions for up to six months to current customers.

Loans: 800-336-6675
Leases: 800-227-5151

Learn more
Chrysler Capital
Chrysler is offering payment extensions and deferment to loan customers. Lease customers can also request a lease-end extension or deferred payments.
855-563-5635
Learn more
Ford Motor Credit
Ford is allowing lease and loan customers to defer or delay repayments on a case-by-case basis.
800-723-4016
Learn more
Honda Financial Services
Honda is offering late fee waivers, payment deferrals and payment extensions for current customers.
Customer service phone number varies by state
Learn more
Hyundai Finance
Hyundai is offering up to 30 days of payment deferrals for new and current customers who've faced financial hardship due to the outbreak.

800-523-4030

Learn more
Infiniti Financial Services
Infiniti is offering deferred payments, payment extensions and automatically waiving late fees for loan customers. Lease customers can also extend their current lease for another month if the end date is coming up.
800-627-4437
Learn more
Kia Motor Finance
Kia is allowing loan and lease customers to defer payments for up to 30 days if they've been financially affected by the coronavirus outbreak.
866-331-5632
Learn more
Lexus Financial Services
Lexus is offering payment deferment and extensions, as well as end-of-lease extensions to customers on a case-by-case basis.
800-874-7050
Learn more
LightStream
LightStream is offering payment deferrals for up to 180 days to current customers on all loan products, including car loans.
LightStream asks customers to email customerservice@lightstream.com
Learn more
Mercedes-Benz Financial Services
Mercedes-Benz is offering loan or lease payment deferrals. It's also automatically waiving all late fees from March 15, 2020 to May 15, 2020.
800-654-6222
Learn more
Nissan Motor Acceptance
Nissan is offering customers payment deferrals and extensions. It's also automatically waiving late fees between March 13, 2020 and April 30, 2020.

If you're near the end of a lease, you can extend it by another month if there's no way to return your car.

800-456-6622
Learn more
Santander
Santander is offering customers payment extensions on loan products, which you can apply for by logging in to your account.
888-222-4227
Learn more
Toyota Financial Services
Toyota is offering payment deferral and extensions to loan customers. Leasing customers can also request a lease maturity extension if you can't return your car.
800-874-8822
Learn more
USAA
USAA is offering 90-day payment extensions on loans, including auto loans.
855-764-4617
Learn more
Wells Fargo
Wells Fargo is offering a three-month payment deferral to auto loan customers and waiving late fees through May 31, 2020.
800-289-8004
Learn more
Compare auto loan refinancing providers
Select your credit score range and state to view lenders that might be available where you live. Click Go to site to get started on the application, or More info to read our review.
How much does it cost to refinance my car loan?
Ideally, it will cost you nothing to refinance in the long run. In fact, refinancing can ultimately help you save money by giving you a lower rate. However, these savings might be offset by a few fees:
Title transfer fee. The cost of transferring the lien on your car between lenders. This can run anywhere from around $8 to over $200 depending on your state.
State reregistration fee. You might also have to pay to re-register your vehicle, which also varies by state. This can run from around $20 to over $200, depending on your state vehicle weight, age or the number of cars you own.
Prepayment penalty. Your current lender might charge a fee for paying off your loan early, usually around the amount you would have paid in interest. In this case, it might not be worth refinancing.
Lenders sometimes cover the title and reregistration fee, but not in all cases. Use the calculator below to find out how much a new car loan would cost each month to see if your savings are worth it.
How does car loan refinancing work?
Car loan refinancing involves taking out a new loan to pay off your old one, usually with lower rates and more favorable terms.
The new loan amount typically covers the amount remaining on your previous loan, including any prepayment fees or closing costs. When you compare your refinancing options, you'll want to be looking for the deal that saves you the most money every month and over the life of your loan.
Should I refinance for a longer term?
Even if you can't score a lower interest rate, you may be able to extend your loan term. But this method has its pros and cons. Your monthly payments may be lower, but you'll often end up paying more in interest than if you'd stuck with your original lender.
Generally, auto loan refinancing isn't the best choice unless you can be sure your new loan will really cost you less. Consider talking to your lender about your options if you're struggling with the monthly cost.
Pros and cons of auto loan refinancing
Auto loan refinancing can be helpful if you're trying to save, but there are some drawbacks that might have you considering other options.
Pros
Lower your monthly cost with a lower rate or longer term
Lower your total interest cost with a lower rate or shorter term
Switching providers can get you better customer service
Get out of debt faster by shortening your term
Cons
Prepayment penalties increase your monthly and total cost
Potential fees could reduce savings
Lengthening your term for lower payments increases the total cost
When should I refinance my car loan?
You should refinance your car loan if your credit and income have improved since you first took out the loan. Even if it hasn't changed, refinancing can also help if you think you can qualify for a lower rate with another lender.
Generally, you should avoid refinancing if your financial situation has changed for the worse. And if your lender charges a prepayment penalty, refinancing can make your car loan more expensive.
How is refinancing different from taking out a standard car loan?
Refinancing is different from taking out a new car loan because you're using the funds to pay off debt, rather than buy a new car. This means that you won't have to negotiate the price with dealerships or private sellers.
It also typically comes with lower rates than your average car loan. But there are also fewer options available for borrowers with bad credit.
How do I apply for auto loan refinancing?
The refinancing process varies depending on your lender. However, you generally need to review your current loan, credit score and check the value of your car before comparing lenders. That way you can rule out providers that you can't qualify with.
Consider applying for preapproval with your top choices after a quick comparison to see what rates and terms you might get. After you apply for your loan and sign the contract, make sure your new lender paid off your old car loan before you start to make repayments.
How to apply for car loan refinancing in 8 steps
What information do I need to refinance my auto loan?
In order to complete the refinancing process, you'll need to provide information about yourself and your vehicle, just like when you applied for your original loan. Your lender will typically also request information about your current loan so it can calculate a competitive offer.
Every lender has a different process, but most ask for some or all of the following information:
Information about yourself
Full name
Date of birth
Email address
Phone number
Residential address
Employment status
Proof of income
Proof of citizenship
Information about your vehicle
VIN (vehicle identification number)
Current mileage
Vehicle make, model and year
Information about your loan
Your current lender
Remaining loan balance
Current loan term
Amount you want to finance
Look for a better deal on your loan
What should I look for in auto loan refinancing?
Every lender offers different terms and features, so don't let a low potential APR dazzle you. Take your time and compare everything that goes into borrowing, including the lender's legitimacy and the fees it charges.
Loan amount. Make sure that the lender you choose offers enough money to cover your current loan amount. Otherwise, you could end up paying more in interest on top of out-of-pocket refinancing fees.
Interest rates. Check the maximum interest rate the lender charges. This way, you'll know the highest potential cost of the loan and can better compare it to your current loan.
Fees. Ask about the fees a potential lender will charge you — including prepayment penalties, monthly maintenance fees and origination fees — to see if refinancing is worth it.
APR. Looking at a loan's annual percentage rate (APR) is often considered the best way to compare offers to see which will cost you less each year.
Repayment flexibility. If you're currently struggling to meet your repayments, ask a potential lender how flexible it is with changing payment dates, automatic payments and late fees.
Legitimacy. Read reviews and give customer service a call. If it's difficult to get a clear answer about rates and fees — or if you don't get an answer at all — you'll know it's best to move on.
7 best car loan refinancing offers of 2020
Can I refinance if I have bad credit?
You can, but you'll want to make sure it's a smart financial move. If you borrowed your first car loan at a similar credit rating, you're unlikely to really lower your interest rate by refinancing. But if your score has increased slightly, you might be able to qualify for a better deal with another lender that's willing to work with bad-credit borrowers.
Can I refinance if I'm upside down on an auto loan?
It's possible, but it might not be the best idea. If you're already upside down on your car loan — meaning you owe more than the car's worth — you may have to put up additional collateral to cover the remaining loan balance.
Refinancing can help you turn your car loan around and avoid defaulting. Some lenders even offer loans specifically for this situation. However, not all lenders are willing to work with upside-down car loans, so you might want to reach out to customer service first to make sure you're eligible.
Compare car loan refinancing options
Learn more about how it all works by reading our guide to car loans.
Frequently asked questions
More guides on Finder