Finder is committed to editorial independence. While we receive compensation when you click links to partners, they do not influence our opinions or reviews. Learn how we make money.
Lexus insurance rates
Compare car insurance for Lexus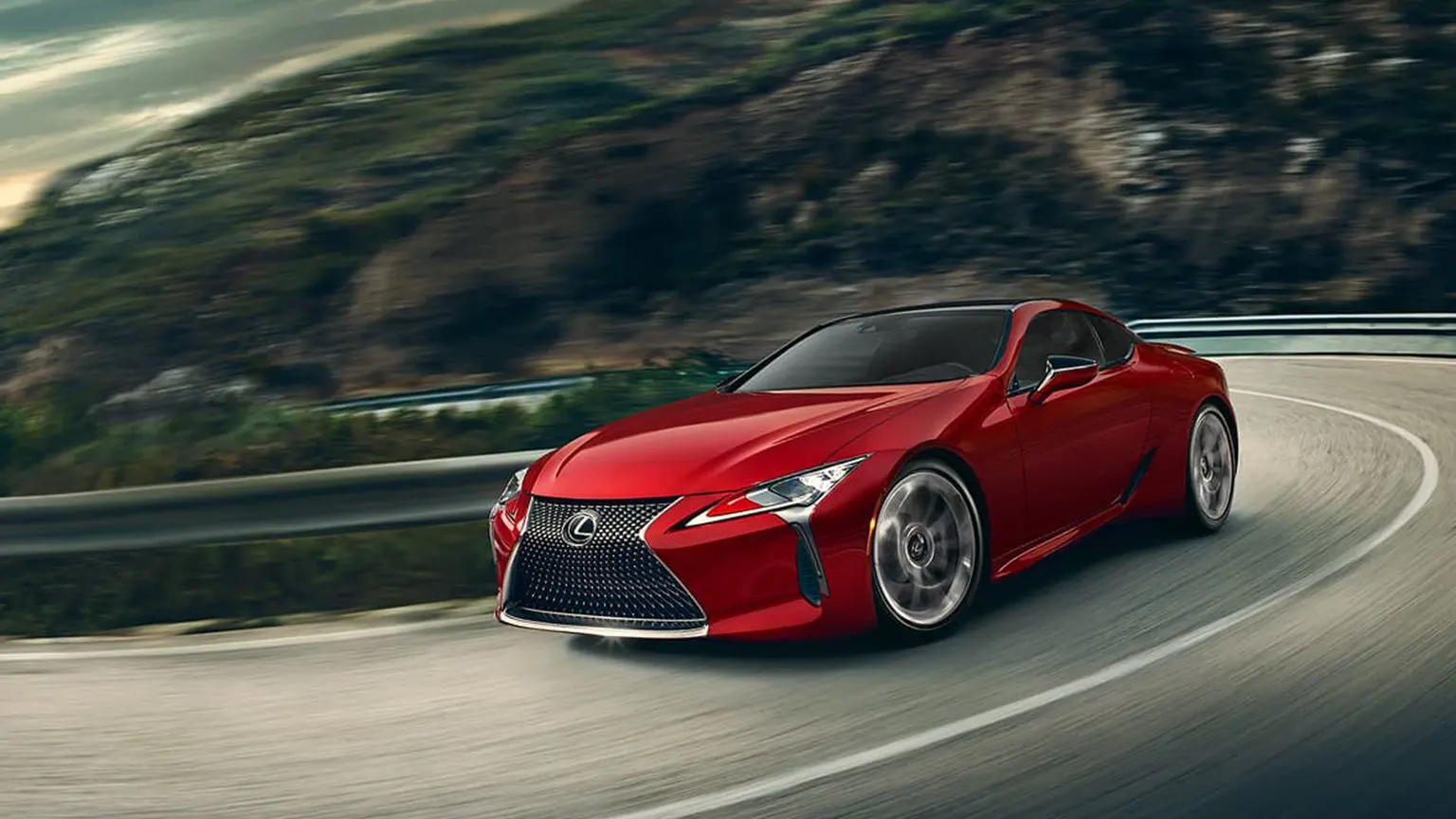 Compare car insurance quotes
Enter your ZIP code below and click Compare to see the cheapest rates in your area.
Average insurance cost for a Lexus
The average insurance cost of a Lexus is $176 a month, or $2,114 a year. This is a lower insurance price compared to that of Lexus' luxury-segment competitors BMW ($2,234 average yearly insurance cost) and Mercedes-Benz ($2,499 average yearly insurance cost).
Manufactured under the Toyota umbrella, Lexus cars typically score highly in crash safety tests. They're also stolen relatively infrequently. Both factors contribute to lower insurance costs.
Find your Lexus model
Get car insurance quotes for your Lexus
How a vehicle from Lexus affects insurance costs
Insurance companies look at a car's safety ratings, its likelihood of being stolen and how costly it is to replace or repair, among other factors, when determining the cost of insurance.
Lexus vehicles' good safety ratings and the fact that they aren't commonly target by thieves help to bring down the cost of insurance. However, because a Lexus is considered a luxury car and has a higher price tag, your premium will be higher than with a lower-priced vehicle.
You should have little trouble getting insurance for your Lexus unless you have an IS-F model or SC model, which are performance models. Compare insurance providers below to find the best price.
Lexus car insurance rates by model
| Model | Monthly insurance rate | Base car price |
| --- | --- | --- |
| CT | $171.00 | $31,250 |
| ES | $167.00 | $38,900 |
| GS | $220.00 | $46,310 |
| GS F | $220.00 | $83,940 |
| GX | $161.00 | $51,680 |
| IS | $162.00 | $37,825 |
| LS | $155.00 | $72,520 |
| LX | $161.00 | $89,880 |
| NX | $167.00 | $35,285 |
| RC | $220.00 | $40,155 |
| RC F | $156.00 | $64,165 |
| RX | $154.00 | $43,120 |
Pros and cons of insuring a Lexus
Pros
Great safety ratings
Not often targeted by thieves
Cons
Costly to repair and replace
About the Lexus brand
When an affordable-car manufacturer wants to enter the luxury segment, creating a new brand seems in order. Nissan created Infiniti. For Toyota, the result was Lexus.
Lexus cars have developed reputations as stylish yet reliable rides — though they're sometimes outshone by assertively designed BMWs, Land Rovers and Mercedes-Benzes. For its part, Lexus seems to have a good read on consumer tastes, maintaining its spot as Japan's bestselling luxury brand and taking 2016's number-two spot for top luxury sellers in the United States.
Are there any standout Lexus models?
Lexus touts the LC Hybrid as "a profound shift in hybrid performance." Although the LC Hybrid is a certified super ultra-low emission vehicle, it can still perform, with an aerodynamic drag coefficient of 0.33, a top track speed of 155 mph and an acceleration of 0-60 mph in 4.7 seconds. Car and Driver even raves that it is "an engaging flagship coupe that engrosses all the senses."
Prices start at $96,510 for a new Lexus LC.
What is Enform?
Enform is Lexus' suite of technology apps and connected services. With Enform drivers can start their car remotely, get navigation assistance and connect to emergency services.
After the complementary trial period, Enform is available as a paid subscription. Not all Lexus models are equipped with Enform capabilities.
Lexus car facts
Like vehicles from its parent company Toyota, Lexus cars are known for their reliability.
You'll find Lexus models along a spectrum of prices, from the CT ($31,250 MSRP) to the LX ($89,880 MSRP).
Lexus' newer models tend to garner stellar safety scores from the Insurance Institute for Highway Safety (IIHS). This lowers insurance premiums overall.
You may want more than minimum liability coverage for your Lexus, expanding your protection through comprehensive coverage.
Compare Lexus competitors
Need help considering some other car manufacturers?
Bottom line
The cost to insure a Lexus will depend on many factors, both personal and car-related, so be shop around to find the best car insurance for you.
Get the cheapest quotes
Compare car insurance companies near you.
Your information is secure.
Frequently asked questions about Lexus
Read more on this topic