Stock trade fee

$0

Minimum deposit

$10
Paid non-client promotion. Finder does not invest money with providers on this page. If a brand is a referral partner, we're paid when you click or tap through to, open an account with or provide your contact information to the provider. Partnerships are not a recommendation for you to invest with any one company. Learn more about
how we make money
. Finder is not an adviser or brokerage service. Information on this page is for educational purposes only and not a recommendation to invest with any one company, trade specific stocks or fund specific investments.
All editorial opinions are our own
.
Summary
Low fees and a well-designed app make it a great option for beginners.
finder.com's rating: 4.4 / 5.0
★★★★★
Betterment is an online financial advisor that picks and maintains investments on your behalf. It's a solid choice for new investors, but active traders may be frustrated by the lack of autonomy.
Consider Betterment if you'd like a robo-advisor to manage your investments for you.
Look elsewhere if you want to buy and trade your own securities.
Overview
| | | |
| --- | --- | --- |
| Fees | ★★★★★ 4/5 | Its 0.25% management fee is on par with competitors. |
| Minimum deposit requirement | ★★★★★ 4.5/5 | No requirements for the basic tier, but premium accounts need a $100,000 minimum deposit. |
| Account selection | ★★★★★ 4.5/5 | It has plenty of accounts to choose from, including retirement accounts and 401(k)s for employers. |
| Tax advantages | ★★★★★ 5/5 | Basic and premiums accounts are both equipped with tax-loss harvesting. |
| Customer support | ★★★★★ 5/5 | Support is available by email, phone and live chat. |
| Customer feedback | ★★★★★ 3/5 | Trustpilot and BBB reviews are mixed. |
| Mobile app | ★★★★★ 4.7/5 | Its mobile app is liked by both Android and Apple users. |
To learn how our star ratings are calculated, read the methodology at the bottom of the page.
What we think of Betterment
As far as set-it-and-forget-it investing goes, Betterment is a solid bet for market newbies. Its sleek, clean interface makes for intuitive navigation, and its mobile app scores well among Android and Apple users alike. Plus, the platform is equipped with discrete tooltips that can help you learn more about unfamiliar investing terms and concepts — you know, if you're into that sort of thing.
What we like most about Betterment is that it's a low-pressure, low-commitment service. You don't need to talk to a person ever, if that's what you prefer. But reps stand at the ready to lend a hand by phone and live chat seven days a week.
Plus, it's equipped for tax-loss harvesting: an investment strategy that sells down investments at a loss to help investors save on capital gains tax. Betterment also employs certified financial planners to help optimize your portfolio, but you'll need to meet the account minimum for its Betterment Premium service: a hefty $100,000 minimum.
If it helps, think of robo-advisors like Betterment as a revved-up savings account — except with potentially better returns. The industry average for a high-yield savings account tends to hover around the 0.55% mark, whereas we've seen a moderate portfolio at Betterment average 9.7% over three years. But that portfolio also took a deep dip during the COVID market crash.
And while it fully recovered and went on to make even more over the next year, that temporary dip could have been a problem if the portfolio holder hadn't been able to wait for the market to recover. When investing with any platform, there's no guarantee your investments will perform well.
Portfolio performance
A team member at Finder who uses Betterment let us dig into her portfolio. She made an initial opening deposit of $2,030 back in 2018 and made no additional deposits. We took a look at the performance of her portfolio from June 18, 2018 to June 3, 2021. Here's what we uncovered:
Asset allocation strategy: 55% stocks, 45% bonds
Portfolio strategy: Betterment Core
Initial investment: $2,030
Account balance after three years: $2,683.23
Total earnings: $669.34
Dividend yield: $156.59
Management fees: $16.11
Annualized rate of return: 33%
Money saved from tax-loss harvesting: $158.04
For comparison, Redditors claim Betterment returns of anywhere between 5.6% to 21.5% — with most reporting returns in and around the 10% mark.
Keep in mind that the average return of any portfolio depends on two factors. The first is your asset allocation strategy, which Betterment determines and sets based on your financial goals. The second is the broader performance of the overall market, which is tied to the US economy.
Fees and costs
Betterment's investment plans are designed to cater to two different types of investors. The standard Betterment Digital plan has no minimum deposit and an annual management fee of 0.25% — on par with Wealthfront's 0.25% fee and cheaper than the 1% Titan charges for accounts over $10,000. This plan is suitable for investors seeking a set-it-and-forget-it experience.
The Betterment Premium plan is best for investors with more capital who want access to personal account management services to optimize investments. A higher management fee applies, but the plan's unlimited access to financial planners may be worth the extra cost for the right investor.
Betterment Digital
Betterment Premium
Features

Personalized financial advice
Globally diversified investment portfolios
Automatic rebalancing
Tax-loss harvesting

All the digital plan's features
Advice for investments outside Betterment
Unlimited access to certified financial planners

Account minimum
$0
$100,000
Annual fee
0.25% + fund fees
0.40% + fund fees
Annual, transfer and closing fees
None
None
How do I sign up?
Here's the process to get started with Betterment:
Navigate to the Betterment homepage and select Get started.
Create a Betterment account with your email address, name and phone number.
Choose from four financial products in your Betterment dashboard or hit Get started to answer a series of questions to get a personalized recommendation.
Enter your personal and financial information, including your address and Social Security number.
Confirm your email address.
Fill in your bank account details to set up your first deposit.
Eligibility
Here's what you'll need to use Betterment:
Be 18 or older
Valid US residential address
Valid government-issued ID
Valid Social Security number
Required information
During the enrollment process, you'll need to provide the following information:
First and last name
Address, phone number and email
Social Security number
Valid government photo ID
Employment information
Bank account information
What portfolios are available?
Since Betterment is an automated investment service, you won't get any research tools because you can't choose specific securities. Instead, you'll select an investment strategy based on your financial goals and risk parameters among Betterment's portfolios.
Betterment Core Portfolio. This portfolio strategy is based on the Modern Portfolio Theory, Nobel Prize-winning research for asset allocation, and is geared towards global diversification.
Goldman Sachs Smart Beta Portfolio. A diversified portfolio with Goldman Sachs ETFs that strives to outperform conventional market-cap strategy with tax-efficient, low-cost, globally diversified stocks and bonds.
Socially responsible investing. This portfolio favors investments in funds that meet social, environmental and governance criteria for socially responsible investing.
BlackRock Target Income. Built by BlackRock, this low-risk portfolio seeks to minimize losses by investing exclusively in bonds.
Flexible Portfolio. Investors who want more control over their asset allocation strategy can opt for Flexible Portfolio and adjust individual asset class weights based on their preferences.
What else can I do with Betterment?
Betterment is best known as an investment app. But it can also be put to work as a more holistic finance app thanks to its lineup of additional accounts and services.
Checking account. Betterment's checking account has no minimum balances, no maintenance fees and offers ATM and foreign transaction fee reimbursements, so your money is always at your fingertips.
Savings option. Betterment's savings account — called the Betterment Cash Reserve — comes with 4.75% APY and has no transfer fees or limitations.
401(k)s. Betterment operates as a full-service partner for employers interested in offering 401(k) accounts to employees.
IRAs. Betterment's lineup of individual retirement accounts includes traditional, Roth and SEP IRAs. It's also equipped to facilitate 401(k) rollovers.
Pros and cons
Weigh out both sides of the coin before deciding.
Pros
Betterment portfolios come with a few distinct advantages:
Automatic rebalancing. To ensure your investments are never more than 3% off their target ratios, portfolios are adjusted daily, and when you make contributions or withdrawals, or receive dividends.
Diversified investments. Put your money in vetted ETFs, and investments are spread across more than 10 asset classes.
Fractional shares. Invests in fractional shares, so no uninvested cash is left sitting in your portfolio.
Tax benefits. Automates asset allocation and tax-loss harvesting to minimize taxes and increase your wealth.
Portfolio options. Offers four portfolios for investors to choose from with varying levels of risk tolerance.
Deductible charitable giving. Investors can directly donate to charities they support for tax deductions.
Financial services. In addition to its robo-advisor, Betterment also offers savings and checking account options for those that want to group their financial services.
Cons
Although Betterment has its perks, consider the following drawbacks before investing:
No direct indexing. Betterment only invests in ETFs and doesn't offer its investors access to direct indexing opportunities.
Minimum balance on premium accounts. To access certified financial planners and other investment advice, you'll need at least $100,000.
Withdrawal delays. Some customer reviews mention issues or delays when withdrawing money from their accounts.
Is Betterment legit?
Yes, Betterment is a legit financial advisor. It launched in 2010 and is headquartered in New York City. It maintains a B rating with the Better Business Bureau (BBB) and has 12 complaints to its name on the Consumer Financial Protection Bureau.
Betterment's brokerage services are provided by Betterment Securities, an SEC-registered investment adviser and member of the Financial Industry Regulatory Authority (FINRA). Funds deposited into its Cash Reserve account are FDIC-insured for up to $1 million, and its checking accounts are insured for up to $250,000. The platform uses two-factor authentication to protect sensitive financial data.
Betterment reviews and complaints
Overall, Betterment receives a mixed reception from investors. As of April 2022, it isn't an accredited business with the BBB but receives a B rating despite negative reviews.
BBB rating
B
BBB accredited
No
BBB customer rating
1/5 based on 15 customer reviews
Trustpilot score
2.8/5 out of 5 customer reviews
Google Play app
4.5/5 stars based on

9,112

reviews
Apple app store
4.7/5 stars based on

34,147

reviews
Customer reviews verified as of
April 2022
On a positive note, Betterment's mobile app is well-received by both Android and Apple users.
Investors speak highly of its easy-to-navigate platform, automatic portfolio rebalancing and intuitive user interface. Common complaints include the platform's unresponsive customer service and account withdrawal delays.
How do I contact Betterment support?
Get in touch with Betterment by:
Phone. Call 646-600-8263 weekdays from 9 a.m. to 6 p.m. ET.
Email. Send an email to support@betterment.com for a response from the team.
Live chat. Speak with a rep on Betterment's website weekends from 11 a.m. to 5 p.m. ET.
Alternatives to Betterment
Betterment's clear interface and well-reviewed mobile app make it a viable option for those new to investing. It even has savings and checking accounts for those who prefer to keep all of their financial services under one roof. But no platform has it all, and Betterment is no exception.
Maybe you'd prefer to pay a predictable and consistent monthly fee for your robo-advisor. If that's the case, look into Acorns or Ellevest — fees start at $1 per month for both services.
Or maybe you'd like a little more say over your portfolio and want to try your hand at picking investments. If so, check out M1 Finance: It lets you pick your portfolio holdings but monitors and rebalances your investments on your behalf.
The right service for your investments is out there — it's simply a matter of comparing investment accounts by features and fees to ensure you've found the right fit.
Compare Betterment to other platforms
Betterment
★★★★★
Finder rating 4.2 / 5
---
Available asset types
ETFs, Cryptocurrency
---
Stock trade fee
$0
---
Minimum deposit
$10
---
Complete signup bonus
Wealthfront
★★★★★
Finder rating 4 / 5
---
Available asset types
Stocks, ETFs
---
Stock trade fee
$0
---
Minimum deposit
$500
---
Complete signup bonus
Acorns
★★★★★
Finder rating 4 / 5
---
Available asset types
Stocks, ETFs
---
Stock trade fee
$0
---
Minimum deposit
$0
---
Complete signup bonus
Get a $20 bonus when you set up an account and make your first recurring investment (min. $5)
Bottom line
With competitive fees, tax-loss harvesting, numerous account options and multiple portfolios to choose from, Betterment can accommodate both new and experienced investors seeking a robo-advisor. But you'll need at least $100,000 to access the platform's premium service, and there have been reports of account withdrawal delays.
Compare your options before choosing the right investment platform for you.
How we rate trading platforms
★★★★★ 5/5 — Excellent
★★★★★ 4/5 — Good
★★★★★ 3/5 — Average
★★★★★ 2/5 — Subpar
★★★★★ 1/5 — Poor
We analyze top online trading platforms and rate them one to five stars based on factors that are most important to you. These factors include f
ees,
securities available for trade
, customer support,
customer feedback,
platform resources and o
verall reliability.
For a complete breakdown of how we score each category, read the
full methodology of how we rate robo-advisors
.
Betterment is not currently available on Finder
Have you considered SoFi Invest?
Min. deposit: $0
Stock trade fee: $0
Sign up bonus: Get up to $1,000 in stock when you fund a new account within 30 days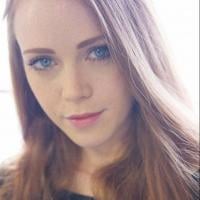 You are about to post a question on finder.com:
Do not enter personal information (eg. surname, phone number, bank details) as your question will be made public

finder.com

is a financial comparison and information service, not a bank or product provider
We cannot provide you with personal advice or recommendations
Your answer might already be waiting – check previous questions below to see if yours has already been asked
Accept and continue