Finder is committed to editorial independence. While we receive compensation when you click links to partners, they do not influence our content.
12 best student savings accounts for March 2021
Grow your nest egg while focusing on your studies with a savings account for students.
Best overall: Synchrony High Yield Savings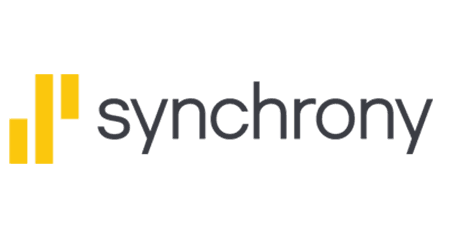 Free ATM card
Earn customer rewards
Monthly fee: None
Go to site
The best student savings account comes with low fees and a strong interest rate to help you grow your money while you focus on school. We compared over 110 accounts to find the best savings accounts for students. This meant digging into key factors like interest rates, age requirements, monthly fees, minimum opening deposit requirements and account perks. Most of the accounts on our list are specifically for students. But we included a few standard accounts that offer unique features that would benefit most college students.
What's changed in 2021?
We added Ally Online Savings to our best list for college students because it has a 0.5% APY and unique savings tools to help you manage your money. We added American Express High Yield Savings as a best option for high school students because it can be opened online jointly with a guardian and features a strong APY, no fees and 24/7 customer service.
Best savings accounts for college students
Dive into the pros, cons and features of each of the best savings accounts for college students:
Best savings accounts for high school students
Compare the pros, cons and features of each of the best savings accoutns for high school students:
How to choose the best student savings account for you
There are a few factors to consider as you shop around for the best savings account:
Account type. Some savings accounts are designed specifically for students while others are general savings accounts that can be opened jointly between a teen and their guardian.
Features. Compare features like mobile banking, savings tools and parental controls.
Rates. A higher interest rate helps your savings grow faster to reach your goals sooner.
Access. Compare mobile banking, branch locations, ATMs and other ways to access your account.
Requirements. Look out for age restrictions, initial deposit, minimum balance and other eligibility requirements.
Bonus. Find out if any accounts offer bonuses or rewards that can help kickstart your savings.
Availability. Consider whether or not it's available in your state and how long you'll be allowed to use the account. Some student accounts are only available when you're enrolled, while others can stay open for a certain number of years after you're first enrolled.
Do any top banks offer student savings accounts?
These major banks don't offer student savings accounts, but they waive the fee on some of their general savings accounts for students under age 18.
Student savings account alternatives
Savings accounts are an essential part of
saving for college
, but they're only one piece of the puzzle. Here are a few other accounts you could consider:
Digital savings apps. Use a budgeting app to trim expenses, stay on track financially, set savings goals and save for the future.
529 college savings plans. Plans like Collegebacker encourage you to save for future costs of education. They offer tax advantages and allow you or your family to put money away for things like tuition, fees, housing and more.
Prepaid tuition plan. Allows you to purchase credits for future tuition and fees at participating post-secondary institutions at current prices.
Roth IRAs. Make penalty-free withdrawals at any time to pay for college for you, your kids or your spouse. If you end up not needing the money for college, it's still there for retirement.
Custodial accounts. Parents and older loved ones can use a UGMA or UTMA account to save for a child's future. Once the child turns 18, the money is theirs to use for college or any other expenses.
Bottom line
There's no shortage of quality savings accounts for students out there — but always compare features, rates and requirements before deciding.
While these are some of the best student savings accounts we've come across, you may want to compare other savings accounts to see if there's a better option for you.
Compare other student savings accounts
Explore other top-rated student savings accounts in this table. Sort your options by APY, fees and minimum deposits. Have more than one top pick? Click the "Compare" box next to each account to view them side-by-side.