Finder makes money from featured partners, but editorial opinions are our own.

Advertiser disclosure
Best high-yield savings accounts of September 2023
Explore high-interest savings accounts earning rates above 5% — a return that's more than 11x higher than the national average.
With the Federal Reserve increasing rates over the course of a year and further increases poised to occur in 2023, you'll find high-interest savings accounts offering rates that are more than 11 times higher than the national average, which currently sits at 0.43% APY. The highest APYs belong to online banks as they don't have to maintain physical branches. By forgoing wages for tellers and branch managers, utility bills and other expenses, banks can pass the savings on to you in the form of stronger interest rates.
Featured accounts
These accounts feature market-leading APYs, few fees and little to no minimum deposit requirements.
25 best high-yield savings accounts
The best high-yield savings account offer APYs that are higher than the national average of 0.43% APY, easy requirements to earn the highest rate and no monthly fees.
Best for high rate
Methodology: How we choose the best high-interest savings accounts
Finder's banking experts routinely analyze more than 140 savings accounts on the market to narrow down the best savings accounts to build up a nest egg and accumulate interest. We compare an account's overall rate, fees, opening deposits and availability. We weigh these factors to determine the acounts that make the final cut:
APY must be at least 4.30% or higher
$0 monthly fees
Minimum deposits of $100 or lower
Easy to open without needing to meet strict membership requirements
We review the accounts that meet these requirements against one another to make our final decision. Accounts that stand out among each other, with a strong APY and low requirements, are selected as the best accounts.
High-APY alternatives to savings accounts
If you're unsure about whether a savings account is for you, consider these high-yield alternatives that can help you grow and manage your money.
How should I pick a high-yield savings account?
There are a few simple steps you can take to ensure you choose the best high-yield savings account for your needs:
Look for a high interest rate. Compare savings accounts earning rates higher than the national average, which currently sits at 0.43%, according to the FDIC.
Investigate potential fees. Read the account's Fee Schedule to see if you'll be charged fees for maintaining the account. Bonus tip: most online savings accounts don't have a monthly fee.
Consider accessibility. There are usually several ways to access your savings, including mobile, online and phone banking. But some accounts even come with ATM cards. Decide how you plan to use your funds and choose an account that aligns with your needs.
Look for automated savings tools. A built-in savings tool can help you grow your deposit without a lot of additional work on your end. For example, some banks can round up your debit purchases to the nearest dollar and deposit the extra into your savings account.
Make sure the bank is insured. Look for an FDIC-insured bank or NCUA-insured credit union that will insure your money up to $250,000 if it goes bankrupt. If you have more money to put away, move some of your savings into another bank that will insure another $250,000.
Watch our 60-second video below!
How to best leverage your savings account
Here are three ways to maximize the money you put in your account:
Deposit funds while the APY is high. Savings account APYs can fluctuate over time, so it pays to put as much money as you can afford into the account while the APY is high.
Compound interest. Ideally, you want a high-interest compounding account with interest that compounds daily and is paid into the account monthly. This allows your money to grow faster by being paid for the interest you've already earned.
Use automatic savings. Automate how much and how often you move over to your account. Whether it's on a weekly or monthly basis, choose the frequency that best aligns with your budget.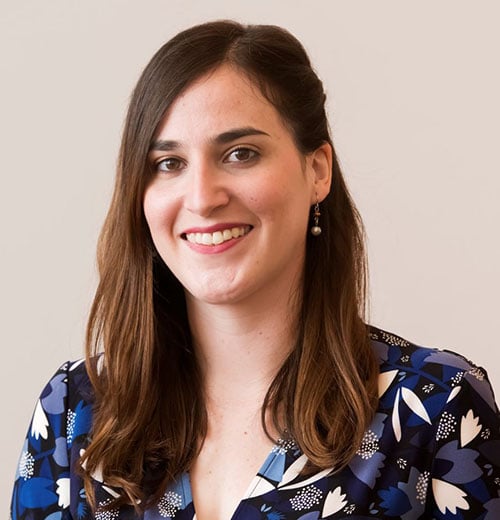 Expert tip: The more you deposit, the more you'll earn.
While a low minimum opening deposit is a considering factor when opening a high-yield account, if you find one with a higher opening deposit, it shouldn't be a deal-breaker, if you can swing it. After all, the more you save, the more you'll get back in interest.

For example, if you deposit $1,000 into a savings account earning 4.21% APY, you could earn $42 back in interest after a year. But if you deposit $5,000, you'll earn $211 back in interest. And you'll earn and save even more if you make recurring deposits every month.
— Alexa Serrano Cruz, CAMS, Senior Editor, Personal Finance
Online banks offer stronger rates
The strongest APYs on the market come from online banks rather than banks with physical branches. Much of this has to do with the overhead costs of running physical branches compared to a presence that is online only. Since online banks save on these overhead costs, they get to pass these savings to their customers in the form of higher rates and lower fees.
Are there any 5% accounts?
Yes. There are accounts earning rates as high as 5%, but they come with strict requirements.
How often do savings rates change?
Savings rates change in response to interest rate changes enacted by the Federal Reserve. The Federal Reserve typically meets eight times a year, though they meet more often when economic events require it.
When the economy is doing well, interest rates tend to rise. In 2022, for example, the Federal Reserve raised the interest rate seven times. The opposite is true with a poorer economy, where interest rates will lower.
Although banks aren't required to change their rates the moment the federal rate changes, in 2022, we saw online banks increase their rates once or twice a month.
How much money will I earn if I keep $10,000 in my account?
You could save hundreds depending on how much you keep in your account, the compounding rate, how strong the APY is and the length of time you leave your money untouched.
For comparison, here's how much money you'd earn with a strong high-yield savings account like CIT Savings Connect compared to a traditional savings account with a weaker APY like Chase Savings. In this example, we assume you keep $10,000 in your account and rates are compounded monthly without adding additional funds each year.
| Savings Account | APY | Initial deposit | Year 1 | Year 3 | Year 5 |
| --- | --- | --- | --- | --- | --- |
| CIT Savings Connect | 4.65% | $10,000 | $10,465.00 | $11,460.87 | $12,551.52 |
| Chase Savings | 0.01% | $10,000 | $10,001 | $10,003 | $10,005 |
How to open a high-yield savings account
Much like any other type of bank account, you need to provide your full name, address and government-issued ID to open a high-yield savings account by applying for the account, filling out the requested information and funding the account much like you would with a checking account, CD or similar account.
3 tips to get the best interest rate
Don't stop at the advertised interest rate when comparing savings accounts. Here are various points to consider that will help you make the most out of your interest rate:
Introductory rates. Some savings accounts offer sign-up bonuses or introductory rates that are higher but last for a limited time. Check to see for how long that rate is in effect and if you need to meet any requirements to get or maintain it. But compare this rate with the account's standard rate. If the standard rate is much lower, you might find a higher standard rate on another account where you could be better off in the long term.
Compound interest. Ideally, you want a high-interest compounding account with interest that compounds daily and is paid into the account monthly. This allows your money to grow faster by being paid for interest you have already earned.
Terms. Check to see if the interest rate is applied to tiers or under certain conditions, such as maintaining a minimum balance or making a certain number of deposits.
Pros and cons of a high-interest savings account
A strong rate and low fees far outweigh any drawbacks you'd find with a savings account.
Benefits
Start with a little. In most cases, you don't need any money to open a savings account. There's often no minimum balance requirement and you can make deposits of any size as often as you'd like.
Set up an automatic savings plan. This feature automatically transfers a small portion of your paycheck into your savings account when you get paid so that you can "pay yourself first" and develop a habit of saving.
Joint accounts. Open a savings accounts with your partner to help you save faster together.
Easy access to your money. Many savings accounts offer easy access to your account with multiple bank branches, ATM cards, mobile apps and online banking platforms.
Earn interest on your savings. Financial institutions pay you interest on your savings account balance, and many accounts offer compound interest, meaning your money can earn its own money. Or,

keep switching savings accounts

to take advantage of attractive introductory interest rates for new accounts, though most institutions will only allow one introductory offer per customer.

Savings accounts are free to open. Most savings accounts cost nothing to open and have no monthly fees.
No lock-in period. You're not locked in for any period of time and you can switch savings accounts as often as you like.
Protect your checking account from overdraft fees. If your savings account and checking account are with the same bank, you may be able to link the two. In the event that there isn't enough money in your checking account to complete a transaction, funds will be transferred from your savings to avoid overdraft fees.
Your money is safe. Banks are known for their well-protected vaults, and if your financial institution goes bust, the FDIC will guarantee your savings account balance up to the value of $250,000.
What to watch out for
Rates can change. One key disadvantage is that savings account interest rates are variable, meaning that financial institutions are free to set and change interest rates as they wish. High-interest savings account rates will stay largely in line with the movements of the federal rate.
Temptation to spend. Savings accounts are on-call products, meaning your money is accessible whenever you want it. If you're looking for more disciplined savings options, a time deposit is an option that restricts your withdrawals.
Six-withdrawal limit. Due to Regulation D, savings accounts are limited to six outgoing withdrawals per month. While you're technically allowed to access your money whenever you want, every transaction above this limit will be accompanied by a penalty fee. However, Regulation D is currently suspended, so check with your bank to see if it's temporarily waiving its fees.
Inflation. If your savings account doesn't pay a competitive interest rate, inflation could be eating up the value of your earned interest, leaving you with an account balance that's worth less a year from now than it is in today's dollars.
Watch our short explainer video on pros and cons of online savings accounts:
What is a high-yield savings account?
A high-yield savings account — also referred to as a high-interest savings account — offers a competitive interest rate that's higher than the national average, with the best ones at 10 times above this. So if the national average is 0.43% APY, a high-yield savings account offers rates around 4% APY. For comparison, interest rates for traditional savings accounts usually match the national average or are way below it.
What's the difference between an online high-yield savings and a traditional savings account?
Online savings and regular savings accounts have a few key differences you should keep in mind:
| Features | Online high-yield savings account | Regular savings account |
| --- | --- | --- |
| Lower monthly fees | | |
| Higher interest rates | | |
| Larger ATM network | | |
| More branch locations | | |
| Longer customer service hours | | |
| Quicker access to your money | | |
| Better mobile banking experience | | |
| Insured deposits up to $250,000 | | |
Who are high-yield savings accounts best for?
High-interest accounts are best for anyone looking to build a nest egg or emergency fund. They tend to work best for those with a sizable deposit that you won't need to withdraw from often. This is because savings accounts limit the number of transactions you can make per month. Funds left in a high-yield savings account are best left untouched over time to maximize the high rate they offer.
Making the most out of your emergency fund
Roughly 55% of American adults say they have an emergency fund, socking away an average of $25,330, according to Finder's Consumer Confidence index.
Of those with an emergency fund, 54% say they keep their money in some form of savings account. But whether you keep this money in a traditional or high-interest savings account really matters.
The average APY on a savings account sits at 0.43% at the time of writing. However, many high-interest savings accounts currently offer APYs of 4.5% and up.
If you were to leave the average emergency fund ($25,330) in a savings account, you'd end up with an extra $109 at the end of the year.
Throw that same amount in a high-interest savings account at 4.5%: $1,140.
Are high-yield savings accounts safe?
You can't lose money in a high-yield savings account as long as they're federally insured. If you get an account at a bank, it'll be FDIC insured. If you open one with a credit union, it'll be NCUA insured. Either way, this means you'll get your money back, up to $250,000, if the financial institution goes bankrupt.
Alternatives
If you're not sure a high-yield account is the right type of savings account for you, consider these four alternatives for saving and storing your money.
CDs. Unlike a high-yield savings account, a CD locks your money for a specific term and offers a fixed interest rate, regardless of national rate changes. Crescent Bank currently offers one of the best CD rates on its 12-month term at 5.35% APY.
Money market saving accounts. These accounts are similar to savings accounts, though they often offer a debit card and checkwriting privileges. One of the strongest money market account rates is currently offered by Pacific Western Bank at 5.25% APY.
Interest-bearing checking accounts. A high-yield checking account offers a place to spend and save on unspent funds. You can find the best checking account rates as high as 4% APY.
Investment accounts. Trading accounts offer strong yields, but your money isn't insured by the FDIC. But some platforms, like Robinhood, offer FDIC-insured plans that let you earn strong yields on uninvested funds. It's Gold plan currently earns .
Treasury bills. T-bills are a type of short-term loan to the government backed by the US Treasury Department. Most offer a term of one year or less, with longer terms offering higher rates.
Bottom line
Opening a high-interest savings account can help you get the highest return on your money even when the market rates shift. They're also a good option if you're looking to earn more money without losing easy access to your savings in an emergency. If you're looking for a more well-rounded account regardless of how high its rate is, check out the best savings accounts today.