Finder is committed to editorial independence. While we receive compensation when you click links to partners, they do not influence our opinions or reviews. Learn how we make money.
Best high-yield savings accounts of August 2020
Find the best high-interest savings accounts available and reach your goals sooner.
Editor's pick: American Express® Personal Savings High Yield Savings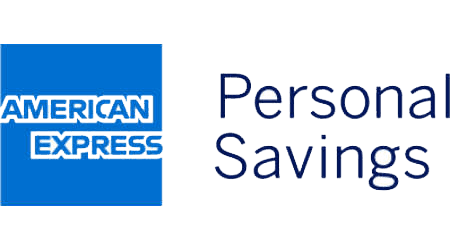 1% APY
No monthly fee
No minimum balance
Go to site
The best high-yield savings account helps you build your nest egg at record speed with a high APY and fewer fees. That's why we researched over 80 accounts to bring you the best high-interest savings accounts available today.
How'd we do it? By digging into important factors like interest rates, monthly fees, availability and minimum deposit requirements.
The 13 best high-interest savings accounts
Use this table to explore the best high-yield savings accounts available today. Want to see how much interest you could earn? Enter your deposit amount into the box and click Calculate.
Closer look at the best high-yield savings accounts
How to choose the best high-yield savings account for you
There are a few simple steps you can take to ensure you choose the best high-yield savings account for your needs:
Look for a high interest rate. Some banks pay as much as 5% interest, but only the first $1,000 of your money. Others may pay a flat rate on your total balance. Read the fine print so you know how much you can expect to earn.
Investigate potential fees. Read the account's Fee Schedule to see if you'll be charged fees for maintaining the account. Bonus tip: most online savings accounts don't have a monthly fee.
Consider accessibility. There are usually several ways to access your savings, including mobile, online and phone banking. But some accounts even come with ATM cards. Decide how you plan to use your funds and choose an account that aligns with your needs.
Look for bonus features. Some savings accounts come with budgeting features. Other come with automatic savings programs to help you reach your goals.
Should I switch to a high-interest savings account?
Switching to a high-yield savings account can earn you more money with a higher interest rate and save you more money with lower fees. It's a win-win.
The table below shows how much money you'd earn by switching from a savings account with a 0.01% interest rate to one with a 1%, 2% or 3% rate.
| Account balance | 0.01% APY | 1% APY | 2% APY | 3% APY | First-year switch benefit (3% vs. 0.01%) |
| --- | --- | --- | --- | --- | --- |
| $1,000 | $0.10 | $10.05 | $20.20 | $30.45 | $30.35 |
| $5,000 | $0.50 | $50.25 | $101.00 | $152.27 | $151.77 |
| $10,000 | $1.00 | $100.50 | $202.01 | $304.53 | $303.53 |
| $25,000 | $2.50 | $251.25 | $505.02 | $761.33 | $758.83 |
Alternative high-yield savings accounts
These accounts have high APYs, but they didn't make our best list because they have limited availability or strict or unusual account requirements. That said, they may still be good options depending on your needs.
Pros and cons of a high-interest savings account
If you're considering a high-interest savings account, consider the following advantages and disadvantages:
Pros
Reach your goals faster. If you apply for a high-yield savings account that matches your savings style, you can get a head start on reaching your financial goals.
Minimal fees. The majority of high-interest savings accounts don't charge fees for maintaining the account.
No risk. Savings accounts are considered one of the safest investments in the financial system, next to a certificate of deposit. Most banks are guaranteed by the FDIC, which means that eligible deposits are insured up to $250,000 a person, per bank.
Cons
Minimum balance requirements. Some high-yield savings accounts only pay interest if your balance is above a certain threshold. Know that amount and monitor your balance so that your money is always earning interest.
Interest rate changes. Banks can lower their rates for a few reasons. And if your account has a variable interest rate, you may lose out if the federal rate drops. If the rate on your account has changed and you're not sure why, contact the bank.
Transfer time can take up to three business days. The limited access could prove troublesome if you suddenly need the money for an important purchase. You're also limited to six monthly withdrawals, due to federal law limitations.
What is a high-yield savings account?
A high-interest savings account — also referred to as a high-interest savings account — offers a competitive interest rate that's typically 20 times higher than the national average. So if the national average is 0.05%, a high-yield savings account may offer rates around 1%. For comparison, APYs for traditional savings accounts are usually on par with the national average. You'll find most high-yield savings accounts at online banks because they have lower overhead and are able to pass these savings onto you in the form of higher interest.
How is interest taxed on my savings account?
Are high-yield savings accounts safe?
High-yield savings accounts are just as safe as traditional accounts as long as they're federally insured. If you get an account at a bank, it'll be FDIC insured. If you open one with a credit union, it'll be NCUA insured. Either way, this means you'll get your money back if the financial institution goes bankrupt.
Bottom line
Opening a high-interest savings account can help you take advantage of getting the highest return on your money even when the market rates shift. They're also a good option if you're looking to earn more money without losing easy access to your savings in case of an emergency. To get the most out of your account, shop around for the terms and conditions that will save you the most.