Finder is committed to editorial independence. While we receive compensation when you click links to partners, they do not influence our opinions or reviews. Learn how we make money.
Explore Security Service Federal Credit Union's suite of bank accounts
Choose from a range of banking products for personal and business use – but only in three states.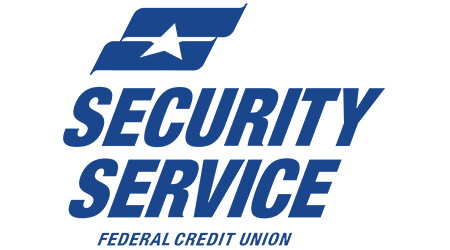 Security Service Federal Credit Union (SSFCU) has several fee-free checking and savings account options for business and personal use. But its interest rates are low and it has a limited service area.
Am I eligible?
You qualify for an SSFCU membership if:
You live, work, worship, attend school, volunteer or own a business in Texas, Colorado or Utah
You work for or at specific military bases within SSFCU's service area
You're a family or household member of an existing member
What banking products does SSFCU offer?
How does Security Service Federal Credit Union compare to other banks and services?
Founded in 1956, Security Service Federal Credit Union has over 925,000 members and controls more than $8 billion in assets. It has over 70 SSFCU-branded branch locations in Texas, Colorado and Utah and offers a wide range of products for businesses and consumers alike. This credit union partners with CO-OP, Stripes and Security Service to offer in-person banking at over 5,000 branches and free ATM access at over 30,000 ATMs nationwide.
Checking accounts
Pros
Low minimum deposits. Checking account deposits are as low as $5, so you can open an account and start managing your money today.
Minimal fees. Most SSFCU checking accounts are free to open and maintain. Those that do have fees provide several ways to avoid them.
Account perks. Power Protected Checking account holders get access to identity theft protection, mobile phone coverage, cash back on purchases, interest and more.
Cons
Hidden fees. Although there are minimal upfront fees, many customer reviews on the SSFCU site complain about hidden fees. Expect to pay $61 for international wires, $25 for stop payments, $32.50 for overdrafts, $5 for debit card replacements and $1.50 for non-network ATMs.
Low rates. Interest rates on the Power Protected Checking account only go up to 0.95% — and that's with a balance of over $250,000.
No online application for business accounts. While you can open personal checking accounts online, you must visit a local branch or call customer service to open a business account.
Savings accounts
Pros
Low deposits for savings accounts. Open a savings account with as little as $5.
Daily compound interest. You'll earn interest on yesterday's interest, which means your savings grows even faster than it would with other compounding methods.
Specialized accounts. SSFCU offers youth savings accounts for kids and club savings accounts for holiday expenses.
Cons
Low APYs. Savings accounts at SSFCU only earn 0.1% APY, while high-yield accounts at other institutions have APYs of 1.5% or more. Money market accounts top out at 0.85%, but that's with a $250,000 balance.
High opening deposits for money markets. You'll need an opening deposit of at least $1,000 if you want the added perks of a money market account.
Excessive transaction fee. SSFCU charges a $10 fee each time you make more than six outgoing transactions a month.
CDs
Pros
Competitive APYs. SSFCU has tiered interest rates, so the more you save, the more you'll earn. Rates top out at 1.9% depending on the CD type, term and the size of your opening deposit.
Several CD types. Open a Future Builder CD if you want penalty-free withdrawals, an IRA CD if you want to save for retirement or a traditional CD if you want to lock in the highest rate.
Low opening deposits. All you need is $250 to open a Future Builder CD and $500 to open an IRA or traditional CD.
Cons
Unclear interest rates. CD rates vary by area, so you'll need to enter your zip code on SSFCU's website to see which rates you qualify for.
Early withdrawal penalties. Expect to pay a penalty equal to 30 to 360 days' interest if you need to access your money before maturity.
High opening deposit for jumbo CDs. Most banks require at least $100,000 to open a jumbo CD. But you'll need at least $250,000 to open one with SSFCU.
Overall banking
Pros
ATM and branch network. It partners with CO-OP, Stripes and Security Service to bring customers more than 5,000 branches and 30,000 ATMs nationwide.
Variety. Choose from 18 personal and business banking products.
Military member perks. Through the Operation Salute the Strong Program, SSFCU offers deployment services, discounted loan rates and service-related resources tp military members.
Cons
Small service area. SSFCU only services Texas, Colorado and Utah, so you won't be able to join if you live outside of this area.
Limited customer service. Unlike other credit unions, you can't live chat with a rep and there's no availability on Sundays.
Low APYs. SSFCU has low APYs across the board, so it may not be an ideal choice if you're looking to grow your money fast.
Compare with leading bank and credit union accounts
SSFCU's customer service
Contact the SSFCU customer service team by:
General support
Email serviceteam@ssfcu.org
Visit a branch location near you
Mail:
P.O. Box 691510
San Antonio, TX 78269-1510
Member support
Call 888-415-7878 weekdays from 7 a.m. to 10 p.m. CT and Saturdays from 9 a.m. to 6 p.m. CT
Send a secured message through your online myBranch account
Visit a branch location near you
Fax 210-444-3000
Bottom line
If you live in Texas, Colorado or Utah and are looking to join for a variety of personal and business banking solutions, SSFCU may be a good fit. But if you're looking for accounts with higher APYs and broader service areas, shop around for other accounts.
Frequently asked questions
Read more on this topic