Finder is committed to editorial independence. While we receive compensation when you click links to partners, they do not influence our opinions or reviews. Learn how we make money.
Compare PurePoint Financial banking products: Savings and CDs
High APYs and high minimum deposits from this digital bank.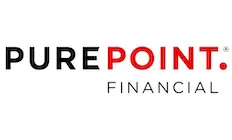 As the savings-only online division of MUFG Union Bank, PurePoint Financial exclusively offers savings accounts and CDs with high interest rates. However, rates are tiered and you'll need a minimum deposit of $10,000.
What banking products does PurePoint Financial offer?
PurePoint Financial offers a small list of savings accounts and CDs for consumers. You won't find any business products here.
Personal banking
PurePoint Financial Online Savings. Get up to a 0.8% APY on balances of $10,000 and a 0.25% APY on balances of $9,999.99 or less with no account fees.
PurePoint Financial Online CDs. A minimum deposit of $10,000 is required, and terms range from 6 to 60 months with APYs of 0.75% to 1.1%.
Compare PurePoint Financial bank accounts
How does PurePoint Financial compare to other banks?
PurePoint Financial and it's parent company don't appear on the list of the top 50 bank holding companies by deposits in the US.
MUFG Union Bank has 398 branches across California, Washington and Oregon, but this figure falls short of big names like JP Morgan, Bank of America and Wells Fargo — which have over 4,000 bank branches and $1 billion in customer deposits each.
Savings accounts
Pros
No fees. You don't need to worry about monthly fees taking a bite out of your funds with a PurePoint Financial account.
High rates. The PurePoint Financial Online Savings account earns a competitive 0.8% APY with a minimum $10,000 balance. If your balance dips below this limit, the rate drops to 0.25%.
Cons
High opening deposit. You need a whopping $10,000 to open an account — which is shockingly high considering other online banks let you get started with as little as $0.
No ATM access. PurePoint Financial is a digital bank which doesn't offer debit cards or ATM access for its accounts.
Limited transactions. If you exceed the six-transaction limitation on your PurePoint online savings account, you'll be dinged with a $10 excess activity fee.
CDs
Pros
Competitive APYs. Earn 0.75% to 1.1% APY depending on which term you choose.
No-penalty CD. PurePoint Financial offers an 11-month, no-penalty CD for those who think they may need to dip into funds before maturity.
Flexible term options. Online CD terms start at six months and go up to six years.
Cons
High minimum deposit. You'll need a $10,000 minimum deposit to open a PurePoint savings account or CD.
Early withdrawal penalty. As with most CDs, you'll pay a fee if you open an Online CD and need to withdraw your money before it matures.
Overall banking
Pros
PurePoint Financial Centers. Even though it's a digital bank, PurePoint offers in-person support at its 22 PurePoint Financial Centers located in Florida, Illinois, New York and Texas.
Mobile banking. Review your transactions, transfer funds and deposit checks into your PurePoint account from your mobile device.
Cons
No checking accounts. If you're hoping to keep all your accounts at one bank, PurePoint Financial may not have what you need.
No business accounts. PurePoint Financial doesn't offer any business or commercial banking products.
PurePoint Financial ratings, reviews and complaints
Neither the Better Business Bureau nor Trustpilot has enough customer reviews to give PurePoint Financial a formal rating.MUFG Union Bank, PurePoint Financial's parent company, is an FDIC-insured bank with an Outstanding rating from the CRA.
Of the few online reviews of PurePoint Financial's accounts, customers praise this provider's high rates and the ease and speed of transferring funds between accounts. However, some customers mention that they had difficulty opening a CD online and needed to call PurePoint to have the issue looked into by customer service.
Compare PurePoint Financial to the competition
If you prefer a bank or credit union that offers checking accounts, use the table to compare top picks from the competition:
Bottom line
PurePoint Financial doesn't have a wide array of personal banking products to choose from, but its savings options boast competitive rates, mobile banking and no fees.
If you're looking for a straightforward online account to store your savings, PurePoint Financial could be a sound option. If it's not right for you, consider what other banks have to offer.
Common questions about banking at PurePoint Financial
Read more on this topic